Actions considered crimes in Criminal Code bill
News Desk

The Jakarta Post
Jakarta |

Tue, January 30, 2018

| 06:47 pm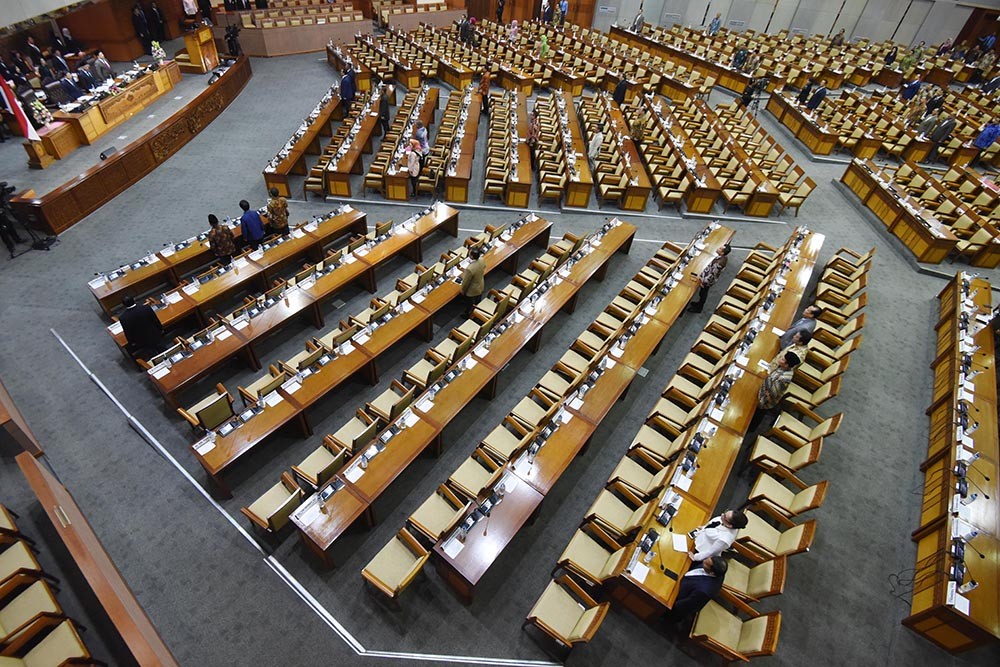 House of Representatives lawmakers prepare to attend a plenary hearing on Nov.15, 2017. (Antara/Akbar Nugroho Gumay)
The Criminal Code bill currently being deliberated by the House of Representatives has been in the spotlight recently, largely because of its controversial morality articles.
Besides articles regulating adultery and fornication, the regular person would not be aware of several things the bill criminalizes.
Following the downfall of Soeharto, the country has enacted hundreds of laws that fail to differentiate between minor offenses and serious crimes, even criminalizing harmless behavior.
Rights groups and legal experts say that the trend to overcriminalize is set to continue if the bill is passed.
"From a human rights perspective, the increased criminalization [in the bill] seems to far outweigh its benefits," Imam Nahe'i of the National Commission on Violence against Women said.
Here is a list of things included in the Jan. 10 draft of the bill that may not be widely believed to be crimes:
1. Causing an uproar and disrupting nighttime tranquility, punishable by a fine of up to Rp 50 million (US$3,730) (Article 301(4))
2. Spreading false news online that leads to public disorder, punishable by five years' imprisonment or a fine of up to Rp 50 million (Article 309)
3. Spreading "unreliable, exaggerated, or incomplete news" that results in public disorder, punishable by two years' imprisonment or a fine of up to Rp 50 million (Article 310)
4. Claiming supernatural powers and offering the use of said powers to cause another person to become ill, die or suffer mentally or physically, punishable by up to five years' imprisonment or a fine of up to Rp 500 million (Article 295)
5. Holding a party on a public street or a venue without a permit, punishable by a fine of up to Rp 10 million) (Article 321)
6. Displaying, offering or showing how to obtain a means to prevent pregnancy without official authorization, punishable by a fine of up to Rp 10 million (Article 481)
7. Publicly insulting general authority or a state institution, punishable by up to one year in jail or a fine of up to Rp 50 million, plus an extra year if the insult results in societal unrest. (Article 407) (kmt/ebf)
Join the discussions