Govt provides holiday bonus for retirees, increases bonus for state apparatuses
Marguerite Afra Sapiie

The Jakarta Post
Jakarta |

Wed, May 23, 2018

| 04:13 pm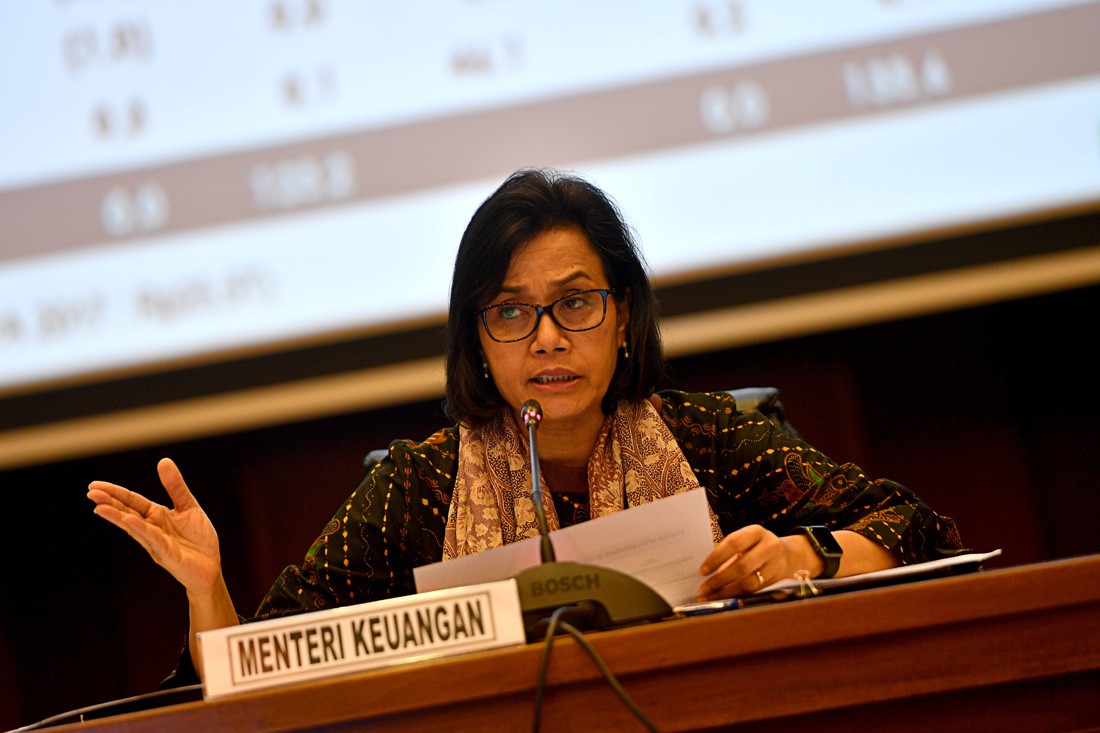 Finance Minister Sri Mulyani Indrawati gives a press statement on the performance of the 2018 state budget at the Finance Ministry's office in Jakarta on May 17. (Antara/Sigid Kurniawan)
President Joko "Jokowi" Widodo announced on Wednesday that the government had agreed to increase Idul Fitri holiday bonuses for civil servants, military and police personnel through a newly signed government regulation, which stipulates that retirees living on pension funds will also receive the bonuses.
Previously, state apparatuses received government-provided holiday bonuses of the same amount as their monthly base salary. Signed by President Jokowi on Wednesday, the regulation increases the bonuses by including several allowances, including family and work performance allowances.
"Civil servants will thus receive holiday bonuses in the amount that is close to their take-home pay for a month […] Another difference this year is that retirees will also receive a holiday bonus," Finance Minister Sri Mulyani Indrawati said on Wednesday.
Until now, retired state apparatuses had not received holiday bonuses, but only the 13th month salary. Their holiday bonus will include their monthly base pension funds and allowances.
State apparatuses will also get their 13th salary, which comprise not only their monthly base salary but also includes general allowance, family allowance, job position allowance and work performance allowance.
Administrative and Bureaucratic Reform Minister Asman Abnur said the retirees, which comprised over 2 million people, were now given holiday bonuses as a token of appreciation for their performance during their active years.
According to Sri Mulyani, the government has allocated Rp 35.76 trillion (US$2.5 billion) for holiday bonuses and 13th month salaries in the 2017 law on the 2018 state budget, up by 68.9 percent from last year. (ebf)
Topics :
Join the discussions