Abortion case in Magelang tip of iceberg, activists say
Gisela Swaragita and Jon Afrizal

The Jakarta Post
Jakarta/Jambi |

Thu, June 21, 2018

| 01:02 pm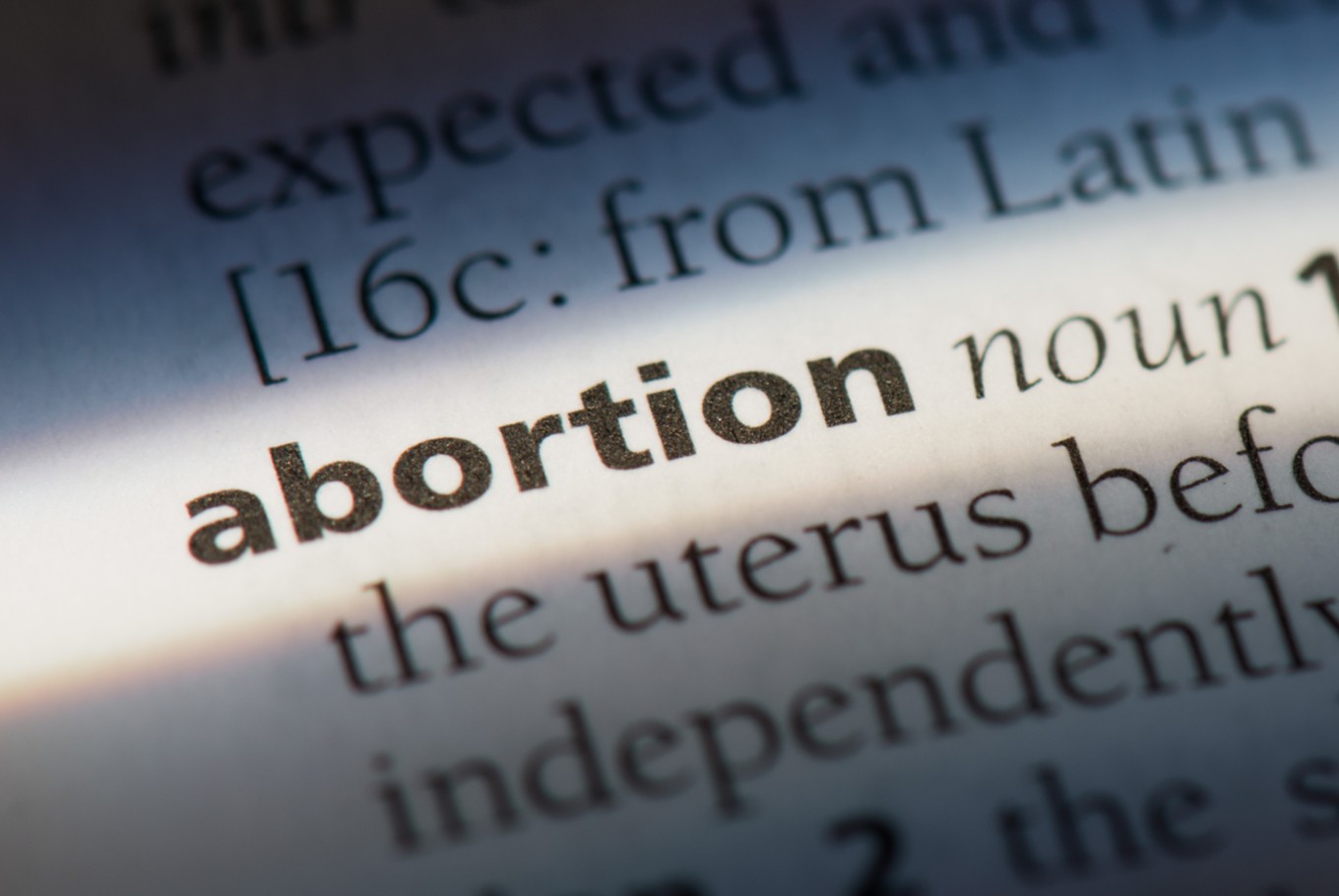 Existing 2014 government regulation legalizes abortion for rape victims and as a life-saving measure. (Shutterstock/File)
"I became pregnant when I was 16. When I sought help from my family, they disowned me," 23-year-old Tari, not her real name, said as she recalled her struggle.
Being estranged from her family, she had to live like a nomad moving from one friend's place to another, eventually moving to Bogor in West Java during her pregnancy. After giving birth, her family took the baby and told her to leave.
Despite her hardship, she said she never regretted giving birth. "She is now the apple of my family's eyes. They still hate me, but at least they accept my daughter lovingly," said Tari who now lives in Jakarta.
Negative responses from one's family often scar victims of unwanted pregnancy. Some like Tari keep the baby despite hardship, but many opt to abort their babies via underground services.
Yamini, a traditional baby masseuse in Magelang, Central Java, was arrested on Tuesday after the police found 20 bags of fetus skeletons buried in her backyard.
Yamini allegedly practiced abortion for 25 years by massaging her clients' bellies to kill and remove the fetus, said Magelang Police chief, Adj. Sr. Comr. Hari Purnomo, as reported by kompas.com.
Hari said the service fee was around Rp 2 million (US$143.90).
Seventy-year-old Yamini has been charged with child abuse that caused death under the 2014 Child Protection Law, which carries a maximum punishment of 15 years imprisonment.
Earlier this month, a mother, son and daughter of the same family had to spend Idul Fitri in detention for their alleged role in a rape and abortion case.
The son reportedly said he had forced his sister to engage in a sexual act with him eight times, resulting in her pregnancy.
In a face saving act, the mother carried out an abortion by giving her 8-month pregnant daughter a turmeric concoction and massaging her belly on May 22. The fetus was buried in a nearby palm plantation.
A few days later, a farmer found the fetus, which led to the arrest of the family on June 4.
The son was charged with intentional abortion under the 2014 law, which carries a maximum penalty of 10 years in prison. The mother is accused of aiding the son in the abortion case, which frames the teenage girl as the main perpetrator.
Uli Pangaribuan from the Legal Aid Foundation of Indonesian Women's Association for Justice (LBH APIK), regrets the framing of the case, saying that the girl is the victim, not the perpetrator.
"The abortion was carried out because she is a rape victim," she said. "She needs to be protected, not charged."
Zumrotin K. Susilo of the Women's Health Foundation said the government failed to protect women's reproductive rights despite the existing 2014 government regulation that legalizes abortion for rape victims and as a life-saving measure.
Legal abortion, according to the decree, should be carried out by a certified doctor in a health facility designated by the health minister. Each patient should be accompanied by counselors who provide psychological assistance before, during and after the abortion, as well as during pregnancy should the patient decide to cancel an abortion.
But, according to Zumrotin, the government has yet to appoint the medical facilities in question, which leads to women undergoing unsafe abortions in underground clinics.
"An unsafe abortion may cause infections in reproductive organs and even death. If the baby survives, it may be born with deformities," Zumrotin said.
Gloria Atmaja, an abortion survivor, said her mother unsuccessfully tried to abort her in 1963.
"She swallowed pills and went to a traditional abortionist. However, I survived," she said.
As a consequence, she was born with deformed fingers and toes.
After years of emotional struggle, she forgave her mother and started working to help women with unwanted pregnancies in a shelter named Rumah Tumbuh Harapan (RUTH House) in Bandung, West Java.
Gloria said it is crucial for mothers to make peace with their unwanted pregnancies. (stu)
Join the discussions