Three diaspora painters share Indonesian culture in Niagara Falls exhibit
News Desk

The Jakarta Post
Jakarta |

Mon, July 9, 2018

| 12:01 pm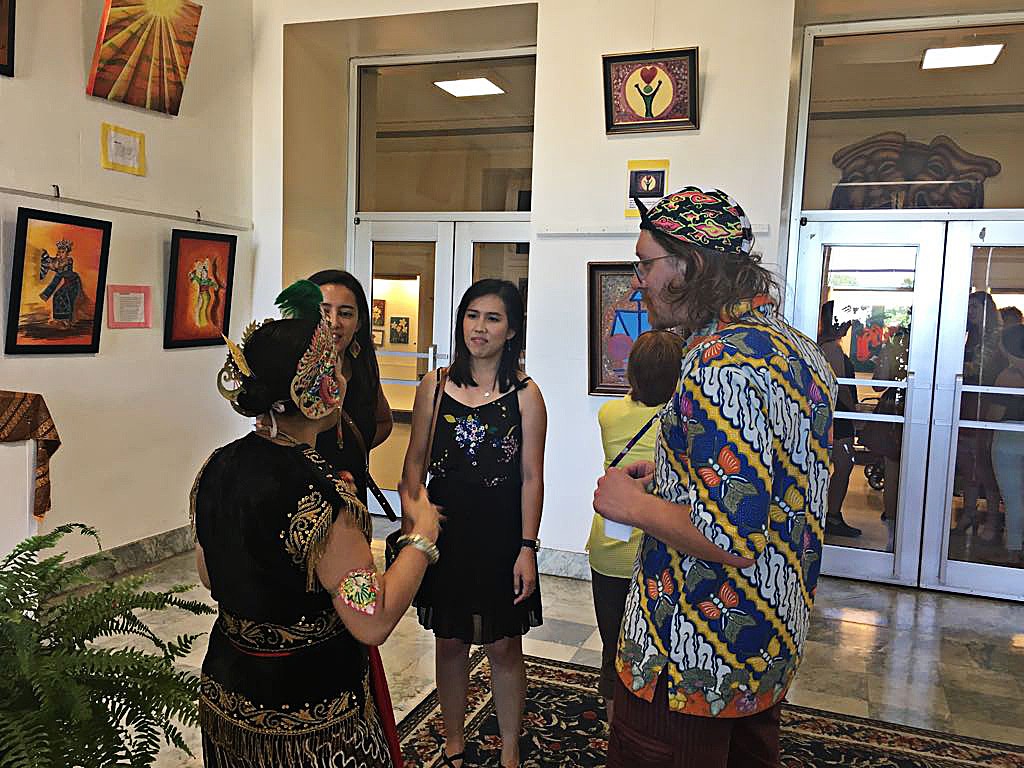 Strengthening ties: Visitors speak with organizer of the ""Beautiful Indonesian Arts and Paintings Exhibition" at the July 7 opening reception. The exhibit at the Niagara Arts & Cultural Center (NACC) in Niagara Falls, New York, features the works of the Srikandi 5 Indonesian diaspora painting group through July. (Courtesy of Srikandi5 USA/File)
A painting exhibition by three Indonesian women painters in Niagara Falls, New York, is sharing their home country's vibrant traditional culture to hundreds of visitors.
The "Beautiful Indonesian Arts and Paintings Exhibition" is being held at the Niagara Arts & Cultural Center (NACC) through the end of July.
Displaying the works of three Indonesian female painters grouped under Srikandi 5, the exhibition opened with a reception on July 7 at noon.
One of the painters, Sylvia Shirley Malinton, an artist and the economic affairs consul at the Indonesian Consulate General in Houston, Texas, said the exhibition featured 40 paintings of Indonesia's beautiful natural environment and vibrant traditional cultures in line with the theme.
"These include Indonesia's wayang puppetry, traditional dances, gamelan musical instruments and other arts and traditions that reflect the highly esteemed values of Indonesia's state ideology, Pancasila," Shirley said in a press statement obtained by The Jakarta Post on Sunday.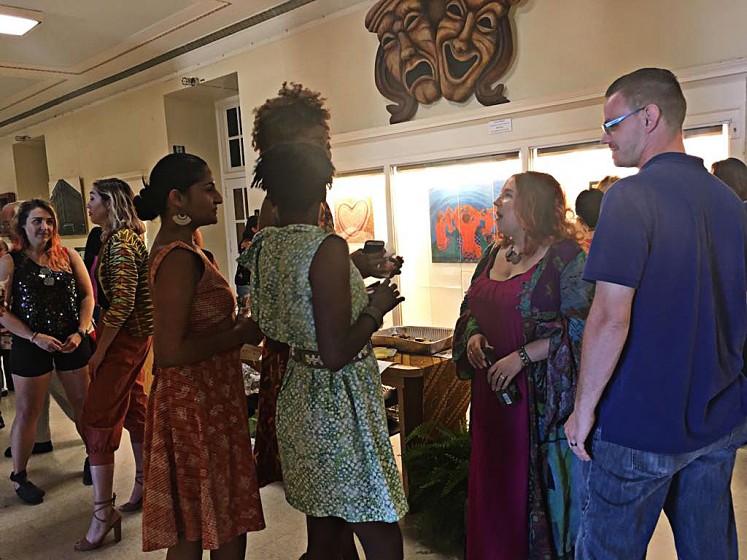 Viewing beauty: Visitors are photographed during Saturday's opening reception for Srikandi 5's month-long "Beautiful Indonesian Arts and Paintings Exhibition" at the Niagara Arts & Cultural Center (NACC) in New York state. (Courtesy of Srikandi5 USA/File)
Shirley added that the NACC exhibition was her second collaboration with her fellow painters, Maria Otterbine and Iris Varianti, who live respectively in Dallas and Houston.
Shirley and Maria founded Srikandi 5 in Dallas in July 2017. Unlike their first group exhibition in Houston in November 2017, called "Pancasila", only three of the five Srikandi 5 painters are participating in this year's exhibition.
NACC operational director Rachel Olszewski praised the exhibition, saying it was the first exhibition to be held by Indonesian painters in Niagara Falls and Buffalo, New York. (ebf)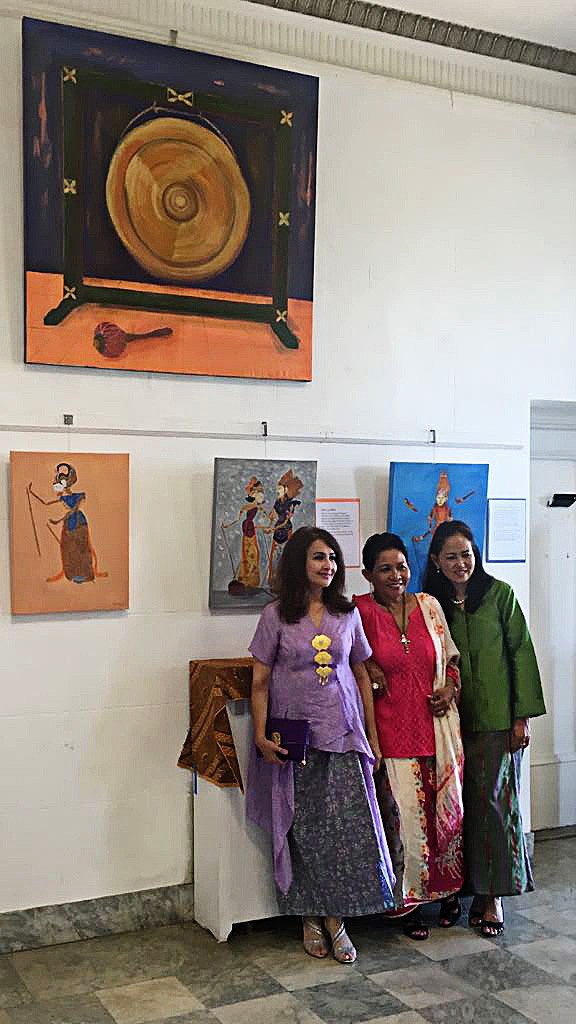 Sharing art & culture: Sylvia Shirley Malinton (left), an artist, diplomat and one of the three Srikandi 5 painters of the "Beautiful Indonesian Arts and Paintings Exhibition" at the Niagara Arts & Cultural Center (NACC) in New York state, is photographed alongside fellow Srikandi 5 painters Maria Otterbine (center) and Iris Varianti. (Courtesy of Srikandi5 USA/File)
Topics :
Join the discussions