Batam airport to accommodate jet fighters
Batam |

Wed, September 26, 2018

| 08:05 am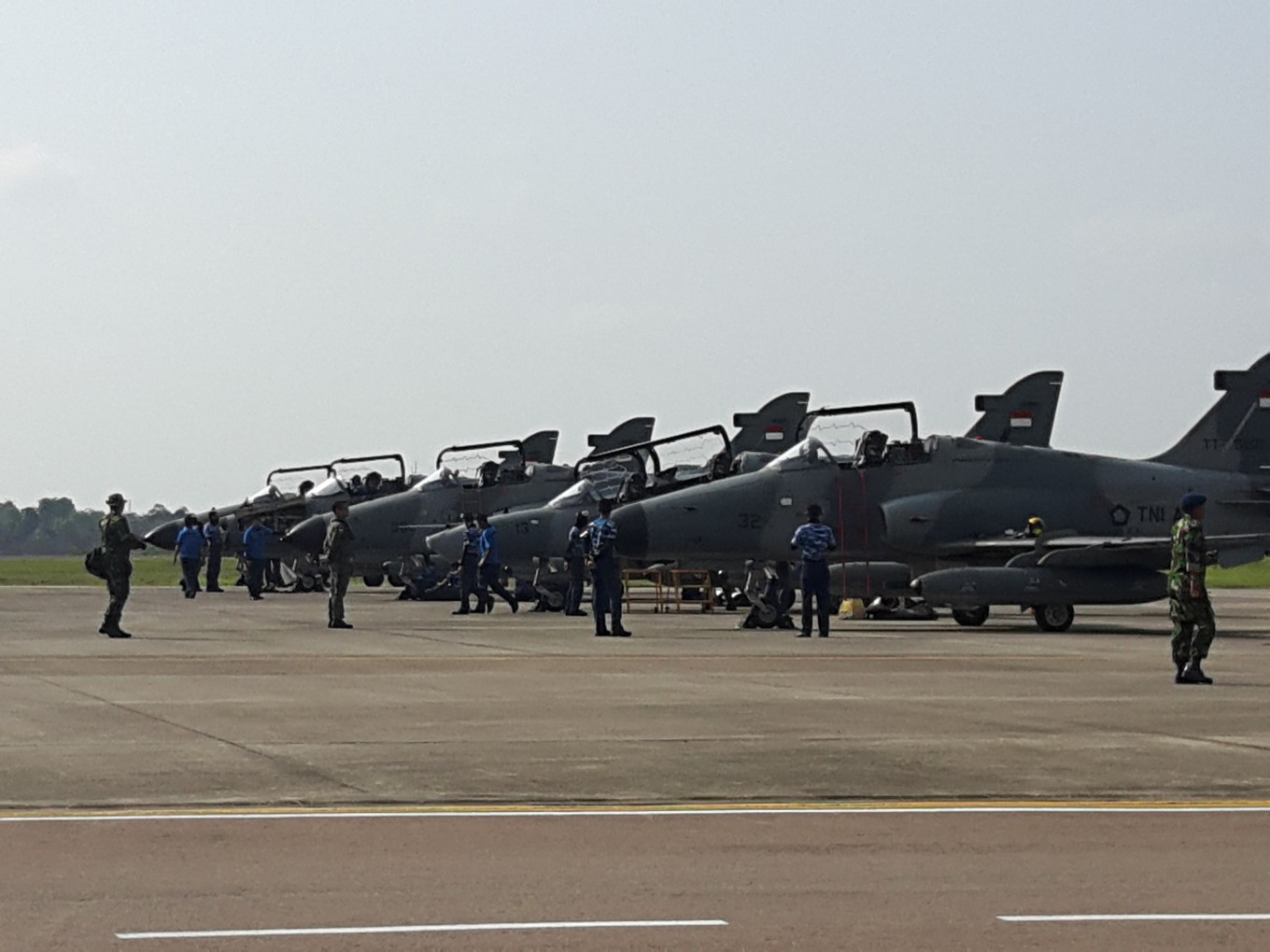 Indonesian Air Force Personnel stand near a line up of five Hawk fighter jets in Hang Nadim Air Base in Batam, Riau Islands on Tuesday, April 3. (JP/Fadli)
The Indonesian Air Force and the Batam Indonesia Free Trade Zone Authority (BP Batam) agreed on Tuesday to build a designated shelter for jet fighters in Hang Nadim International Airport in Batam, Riau Islands.
The shelter, which will include an apron and a control center, will be able to accommodate four aircraft and up to 60 air force personnel.
"To keep up with current developments, we need to place aircraft here. We will set up a temporary squadron," Indonesian Air Force chief of staff Air Marshal Yuyu Sutisna said on Tuesday.
He added that the air force had actually used the airport to house military aircraft such as the Sukhoi, F16, F50 and Hercules, but decided it needed a special shelter to prevent any interruptions from commercial planes.
The shelter's construction is also part of preparations to take over the Riau Islands Flight Information Region (FIR) from Singapore in 2019.
BP Batam head Lukita Dinarsyah Tuwo said both parties had reached an understanding and that his side would continue to propose the construction to the National Zone Council, which would make the final decision.
"The shelter will not become a military base, so Singapore, Malaysia and Thailand will not remove the Batam airport from their list of alternative airports," he said.
Join the discussions