Jl. Cikini Raya to be closed on weekend for TIM's anniversary celebrations
News Desk

The Jakarta Post
Jakarta |

Tue, November 6, 2018

| 05:55 pm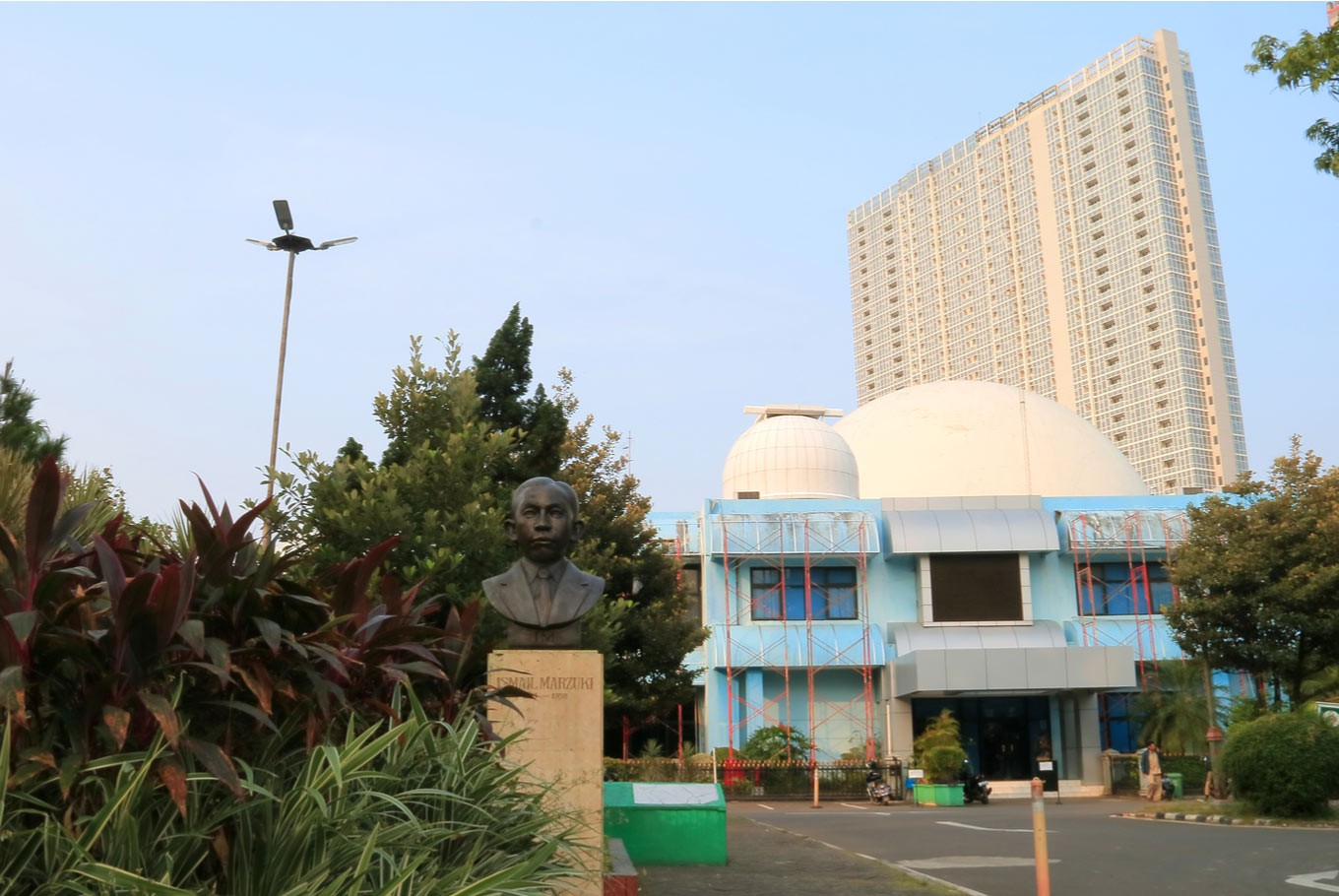 The Taman Ismail Marzuki cultural center in Cikini, Central Jakarta. (Shutterstock.com/Harismoyo )
In conjunction with the Taman Ismail Marzuki (TIM) cultural center's 50th anniversary, the city administration will close Jl. Cikini Raya in Central Jakarta this weekend.
The road closure will be in effect from 11 a.m. to 10 p.m. as a carnival and bazaar will be held along the road on which TIM is located. Head of the Central Jakarta Transport Agency, Harlem Simanjuntak, said the agency would only close 800 meters of the road.
"The closure will only be temporary. We will still open one of the three lanes to let motorists pass through," he said on Monday at the TIM cultural center as quoted by kompas.com.
Invited guests, hotel guests and Transjakarta feeder buses heading to the area will still be able to pass through the road.
For the general public, cars and motorcycles heading from Jl. Menteng Raya to Jl. Cikini Raya will be diverted to four alternative routes: the first will be through Jl. Menteng Raya-Jl. AA Kali Pasir-Jl. Inspeksi Kali Ciliwung-Jl. Raden Saleh; the second Jl. Menteng Raya-Jl. Cut Mutia-Jl. Teuku Umar-Jl. Diponegoro; the third will be Jl. Menteng Raya-Jl. Cut Mutia-Jl. Cut Nyak Dien-Jl. RP Soeroso-Jl. Cikini and the fourth will be through Jl. Cikini Raya in front of the SMPN 1 junior high school in Central Jakarta.
The only permanent road closure, Harlem said, would occur on Saturday for one hour, starting at 3.30 p.m. for the cultural carnival held by the Joeang 45 Museum on Jl. Menteng Raya to TIM. All vehicles will be redirected to Jl. Medan Merdeka Selatan during the carnival. (ris)
Join the discussions