Singapore makes a 'good start' on its debt restructuring ambitions
Singapore |

Thu, November 23, 2017

| 07:10 am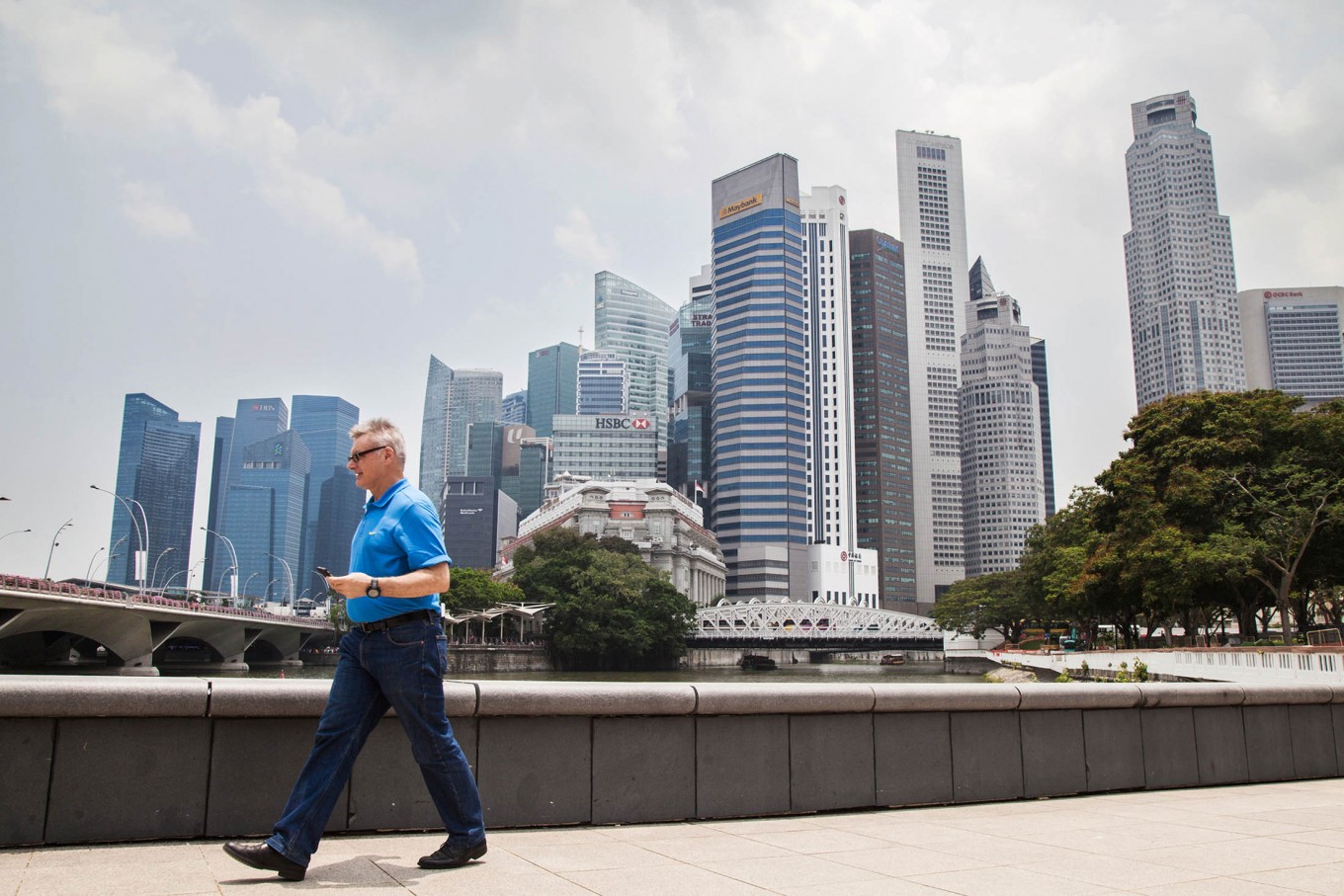 Singapore has made "a good start" in its bid to become a debt restructuring hub in the region, with six workout cases filed before its courts after it adopted US Chapter 11-like incentives in local company laws this year, a senior government official said. (Bloomberg/Nicky Loh)
Singapore has made "a good start" in its bid to become a debt restructuring hub in the region, with six workout cases filed before its courts after it adopted U.S. Chapter 11-like incentives in local company laws this year, a senior government official said.
Indonesian developer PT Bakrieland Development is set to complete its group restructuring after a plan by its unit BLD Investments Pte. was sanctioned by a local judge earlier this month in the first of such cases. Other publicly disclosed filings involved Attilan Group Ltd., TT International Ltd., EMAS Offshore Ltd. and Nam Cheong Ltd.
"The fact that we have six filed this year alone after the amendment is an indication that people are certainly looking to try out this new restructuring regime," Indranee Rajah, senior minister of state for law and finance, said in an interview Tuesday. The key to a good restructuring is for counsels, the parties and the court "to take a commercial approach to it," she said.
Singapore, aiming to bolster its position as a center for debt revamps, amended the Companies Act in March, giving worldwide effect for debt moratorium, enabling debtor-in-possession financing, and granting rescue-capital providers super-priority claims on assets over existing creditors. Such features are among the hallmarks of U.S. bankruptcy law.
A fallout in global oil prices from mid-2014 has roiled companies in the city-state, a regional energy-industry hub as well as financial center. There have been about S$1.4 billion ($1 billion) of local bond defaults since late 2015, led by offshore oilfield servicesgroups, Bloomberg-compiled data shows.
Recovery Chance
In Bakrieland, "the approach of the court was commercial, pragmatic and progressive in the spirit of the new provisions," said Ashok Kumar, a partner at lawfirm BlackOak LLC in Singapore, who advises the local unit of the Indonesian developer in its $290 million debt restructuring. The cross-border moratorium gave it sufficient time to engage creditors and secure support to the revamp, he said.
Ezra Holdings Ltd. and China Fishery Group Ltd. are among Singapore-listed groups that have filed for Chapter 11 bankruptcy protection from creditors. Closely held semiconductor assembler Global A&T Electronics Ltd. is preparing a pre-pack Chapter 11 filing after obtaining 95 percent support from noteholders on its restructuring offer.
While Singapore seeks to capture a slice of revenue from debt restructuring works, the amended legislation was aimed at helping troubled companies get back on their feet, Rajah said. The incentives came about after it met with U.S. officials to study the popularity of the Chapter 11 restructuring regime, she added.
"One thing they emphasized is that we have to grapple with the commercial reality, judges were flexible in the way they try the new approaches, provided you get the companies back up," Rajah said. "What we were looking for was a good substantive framework that would help companies get back on their feet, and ensure all the stakeholders get something out of it."
— With assistance by Michelle Jamrisko, Chanyaporn Chanjaroen, Haslinda Amin, Anand Menon, and Linus Chua
Topics :
Join the discussions