ASEAN tourism meet gets under way to drive industry forward
News Desk

Vientiane Times/ANN
Vientiane |

Tue, April 3, 2018

| 06:31 pm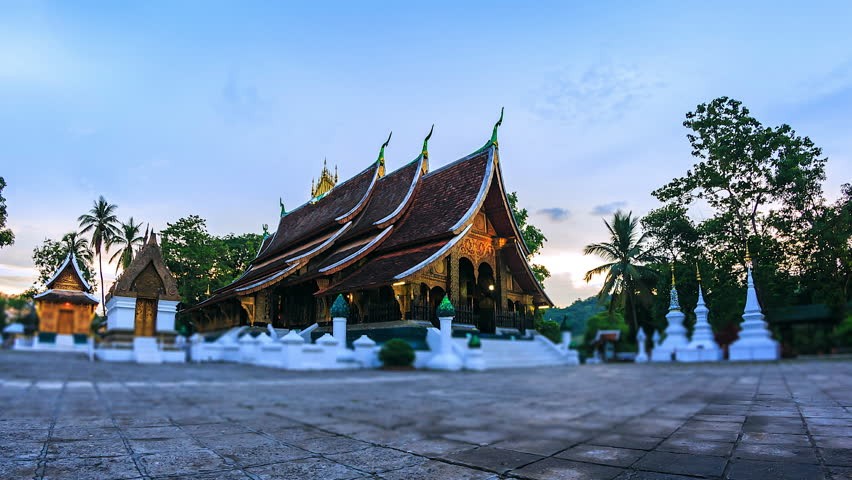 The Wat Chiang Thong in Luang Prabang, Laos. (Shutterstock/File photo)
Representatives from ASEAN member countries are taking part in ASEAN Tourism Committee Meetings in Luang Prabang province to review tourism activities and finalize plans for tourism development and promotion.
Deputy Minister of Information, Culture and Tourism, Ounethouang Khaophanh, took part in the opening ceremony of the meetings, which would run from April 2-7.
Opening the meeting, he said "It is my greatest honor and pleasure to extend my warmest welcome to all delegations of ASEAN member states for attending these significant meetings and the Regional Workshop on ASEAN Mutual Recognition Arrangement on Tourism Professionals Work Plan 2018-2022, here in the charming UNESCO World Heritage City of Luang Prabang."
"As you have learnt, tourism is one of the most significant and priority sectors. It contributes to economic development, and generates a huge amount of income and jobs in the ASEAN region and worldwide."
To ensure tourism in the ASEAN region develops consistently, ASEAM Tourism Committee Meetings and related meetings have been held several times in ASEAN countries, under the ASEAN Tourism Strategic Plan 2016-2025, he added.
Ounethouang asked all ASEAN member states to further strengthen cooperation and assistance in order to push ASEAN forward, strengthen the ASEAN economy and together promote the ASEAN region as an attractive single tourist destination.
"Last but not least, I would like to share with you the fact that Laos launched the Visit Laos Year 2018 promotion campaign in October, aiming to attract more tourists from both within and outside the country."
"I would like to take this opportunity to invite you, your family members, relatives and friends to visit our country to experience our way of life and our unique and fine culture as well as the beautiful scenery and our natural environment. In two weeks' time we will celebrate Lao New Year, and Luang Prabang is one of the most wonderful and popular destinations to enjoy this very special event," he said.
This article appeared on the Vientiane Times newspaper website, which is a member of Asia News Network and a media partner of The Jakarta Post
Join the discussions