West Java national park offers fun treks for the family
News Desk

The Jakarta Post
Jakarta |

Sun, January 8, 2017

| 09:54 am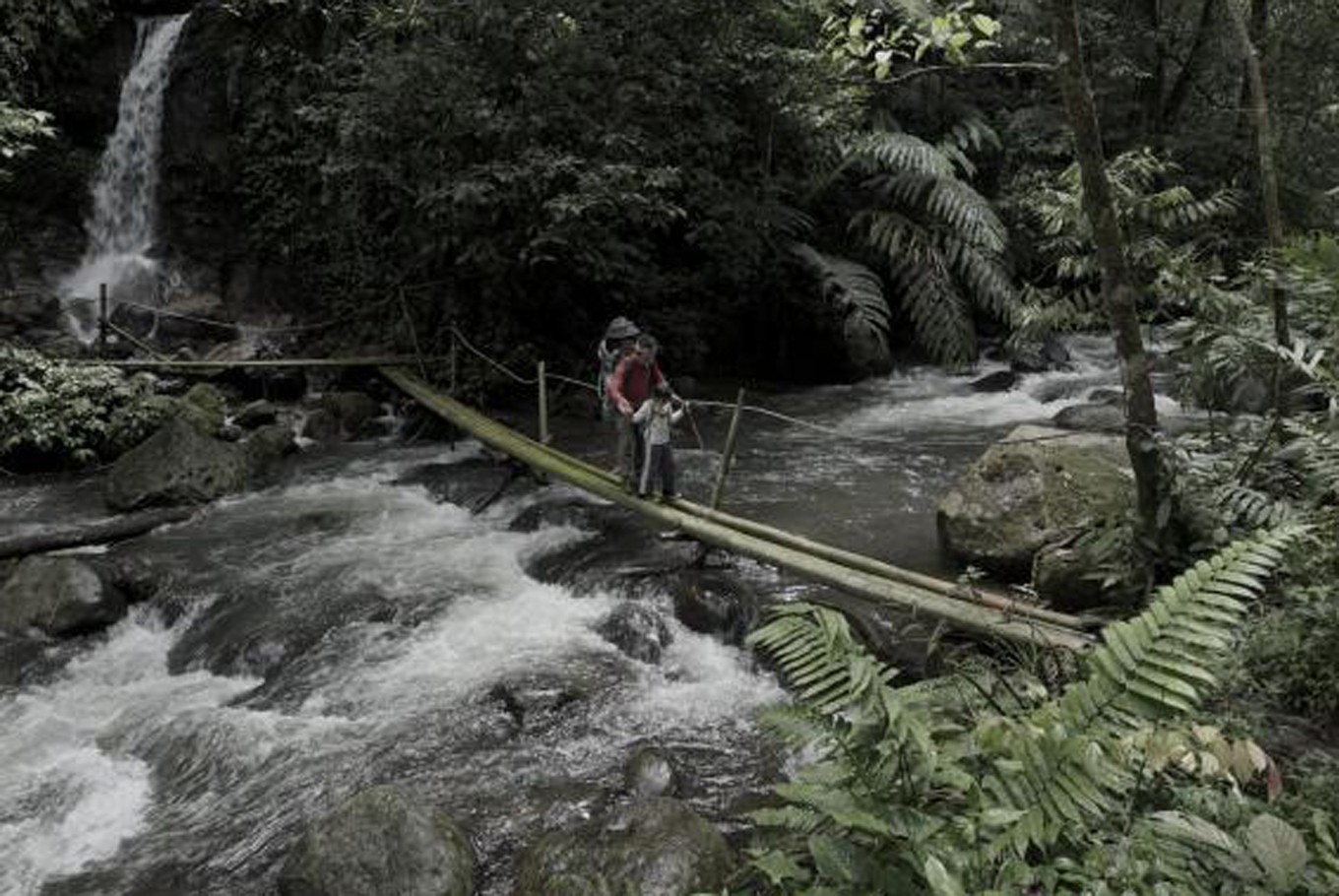 With up to 70 percent of the park consisting of tropical rain forest, the park is a nature laboratory for research and monitoring of endangered species. (Kompas.com/Asep)
Those seeking a fun outdoor family activity might consider a trek in Mount Halimun Salak National Park (TNGHS) in Kabandungan district, West Java.
With up to 70 percent of the park consisting of tropical rain forest, the park is a nature laboratory for research and monitoring of endangered species such as the Javan leopard (Panthera pardus melas), silvery gibbon (Hylobates moloch) and Javan surili (Presbytis comata).
There are several trekking routes available at the site. There are 2, 5 and 7 kilometer routes, as well as a long route that requires visitors to stay overnight. Along the route, trekkers can expect to witness the silvery gibbon's movement in the surrounding trees, learn about a variety of herbs and flowers and, during rainy season, see luminous mushrooms at the research center, reported kompas.com.
The park is also a habitat for the Javan hawk-eagle (Spizaetus bartelsi), making it an ideal place for bird-watching.
(Read also: 7 glamping grounds near Jakarta you should check out)
How to get there
Visitors can reach the national park by private car or public transport. Those using private vehicles can depart from Sukabumi or Bogor. As for public transport, visitors can take a train from Bogor city center to Sukabumi, stop at Parung Kuda station and continue by public transport to reach the site.
Where to stay
Those who want to spend a night in nature may build a camp at the camping ground at Citalahab village. Cikaniki research station also offers a lodge that can accommodate 20 people. Homestays at villagers' houses are also available with prices ranging from Rp 75,000 (US$5.57) to Rp 100,000 per person. (jes/kes)
Topics :
You might also like :
Comments