Finding little wonders in Taiwan
Farida Susanty

The Jakarta Post
Jakarta |

Tue, March 21, 2017

| 09:18 am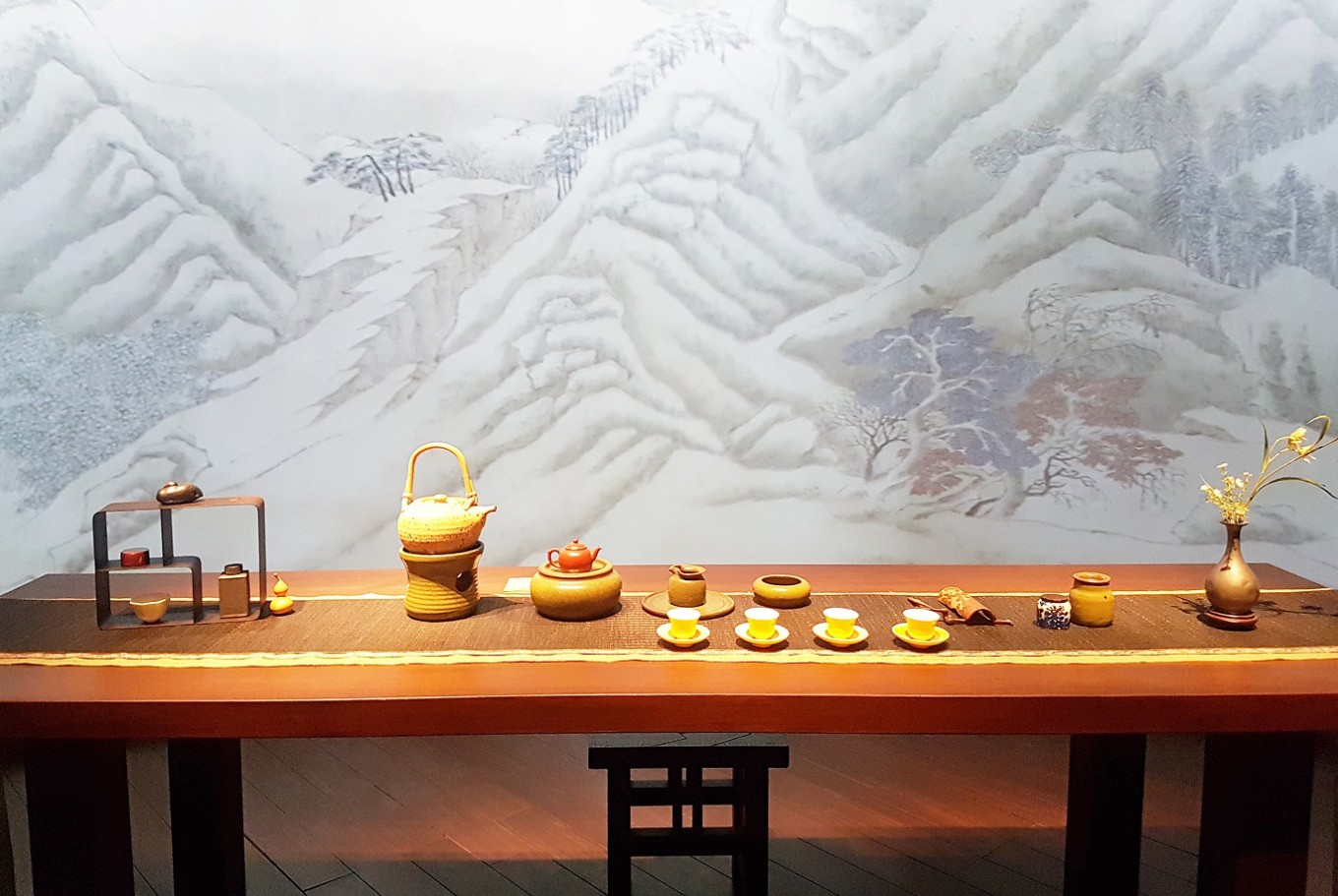 Have some tea: A tea set is exhibited at the National Palace Museum in Chiayi, Taiwan. The exhibition informs visitors about the origins of tea culture in China and Japan, including how teapots and teacups became the principal items in the tea service. (JP/ Farida Susanty)
Good things come in small packages. This saying also applies to Taiwan, which is located only about 200 kilometers from China.
Apart from its busy night market and the iconic skyscraper Taipei 101, the country offers various reasons for visitors to visit the country with its natural sanctuary, vibrant shopping spots and glimpses of contemporary and classic cultures.
The Jakarta Post went from Jakarta directly to Taipei using Taiwan's homegrown airline EVA Air, even though it is not so hard to reach the country with various airlines offering flights there at the moment.
Arriving at the modern Taoyuan International Airport, one will be enchanted by the lively Taipei by night, with its hustle and bustle.
On the first night, the Post stayed in a hotel in Ximending, the oldest shopping district in Taipei. For street shopping enthusiasts, the location of the hotel is very strategic as people can find a night market in front of it.
Read also: Japan tops trending destinations for family vacations
In a small street that can only be used by pedestrians, street vendors offered various things from local snacks like fried fish and mochi to dresses and clothing for reasonable prices of about NT$200 (US$6.21).
The street vendors wrapped up their activity before midnight, but they stayed in the street quite late for the visitors to entertain themselves.
The experience of riding the Taiwan High Speed Rail must not be missed as the mode of transportation is quite useful since it can run at about 300 km per hour.
The nation's railway spans 345 km from Taipei Main Station to Kaohsiung in the north.
For a little more than $1,000, going to the next city, Chiayi, which is located just an hour from Taipei Main Station, seemed the most possible thing to do.
Soon Indonesia will have similar infrastructure with the contruction of a high-speed railway. Going from Jakarta to Bandung, West Java, people may wonder whether the train will offer a similar kind of ease for tourists like in Taiwan.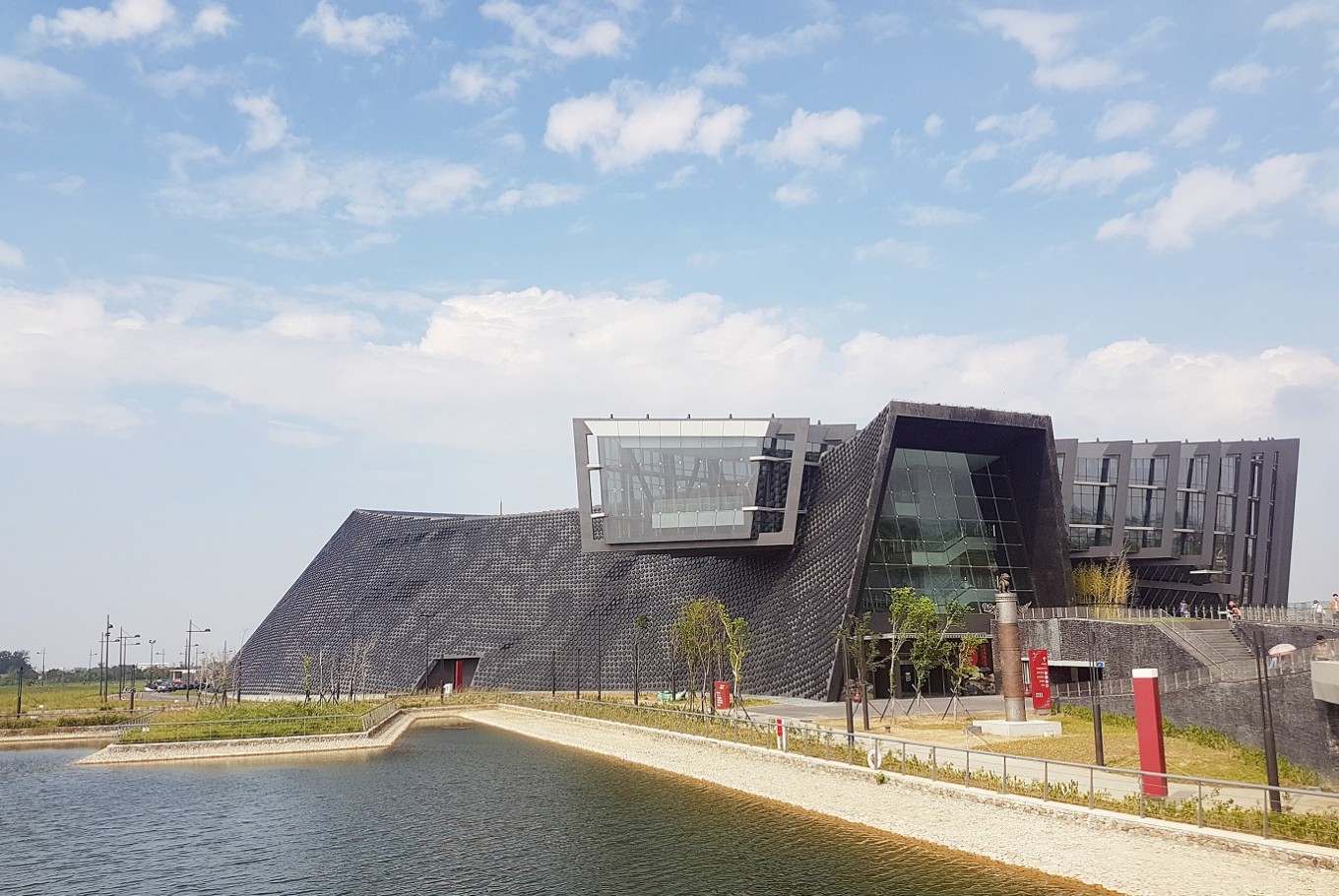 Center of Asian culture: The National Palace Museum in Chiayi is the southern branch of its more famous palace museum in Taipei. Spread over 70 hectares of land, the museum exhibits artifacts of different Asian cultures, including Buddhist art, porcelain, fabrics and tea culture.(JP/ Farida Susanty)
Arriving at Chiayi, Asian culture is palpable in the recently built National Palace Museum.
The museum is the southern branch of a popular museum with the same name in Taipei City. The new building is gigantic, 70 hectares in area, with a more sleek and modern design than the one in Taipei. A visit to the museum usually begins on the outside. Travelers can enjoy the view of the lake while crossing the bridge going to the museum.
A statue with different carvings in front of the museum summarizes what is inside: a dragon, symbolizing Chinese culture; a horse, symbolizing Indian culture; and an elephant, representing Persian and Islamic culture.
Going inside, there are rooms for different exhibitions, ranging from Buddhist art, ceramics from Japan and China and fabrics from all over Asia. The museum even has a room dedicated to tea culture.
Read also: In the wilds of Mongolia: Horses, sand dunes and stargazing
The museum also provides a special room for its most popular artifact, which is a meat-shaped stone believed to have been carved by an unnamed craftsman of the Qing Dynasty.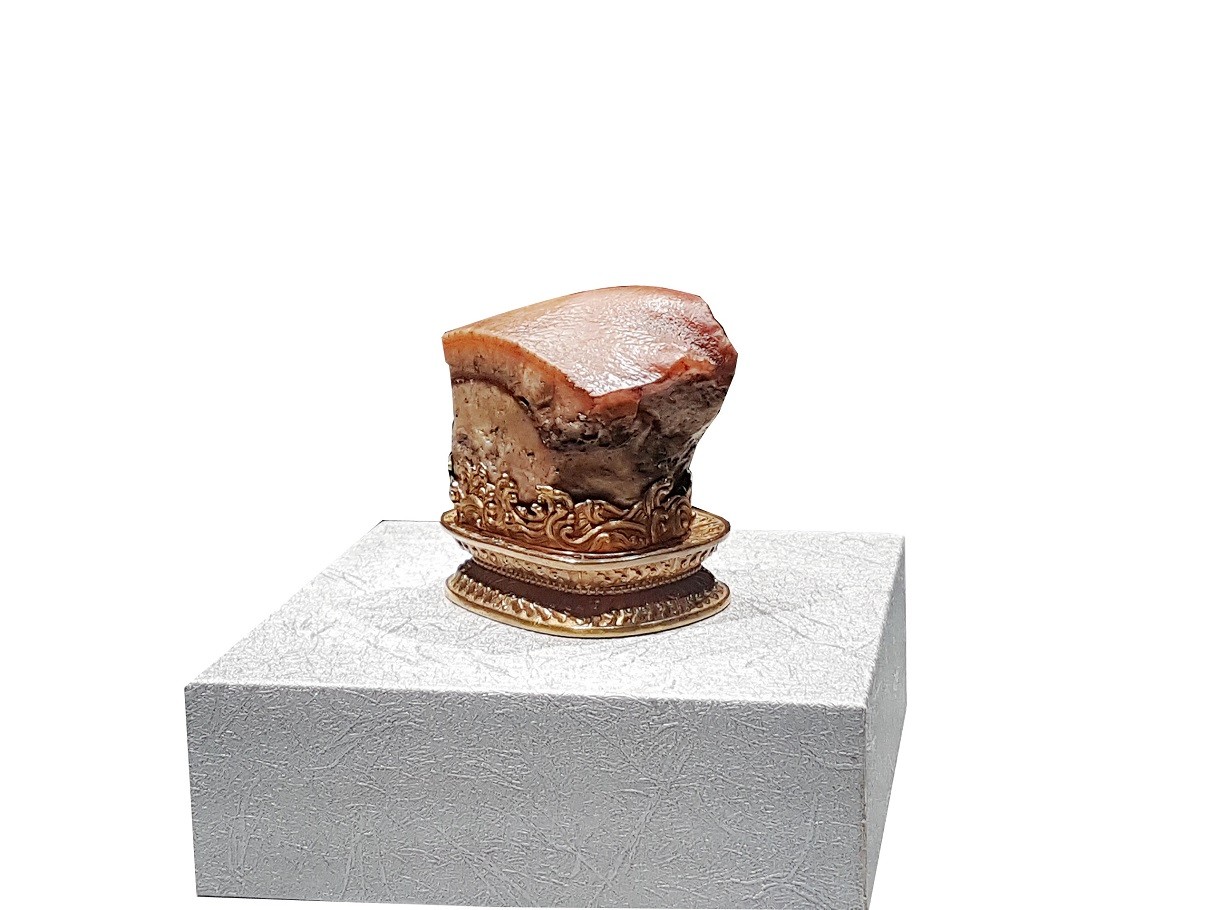 Don't miss it: Taiwan National Palace Museum's most famous artifact is a meat-shaped stone. The stone is said to have been carved during the Qing Dynasty.(JP/ Farida Susanty)
The artifact has been seen as depicting the equal love the Chinese feel for both stones and gourmet culture. The stone was indeed circled by many visitors who tried to find the best spot to photograph it.
Another stop was Alishan, which is known for its beautiful view of tea plantations, forest, mountainous areas and sunsets.
The party was not over when it went dark in Alishan. People can watch fireflies in the forest at night. It was a oneof-a-kind experience when fireflies were all around us.
Alishan Mountain is believed to have more than 23 species of fireflies, more than one-third of the 62 firefly species found in Taiwan.
Alishan National Park has abundant beauty, its 1,400 ha a home for 30,000 trees.
Read also: Five must-visit places in Komodo National Park
Alishan also offers a unique train ride to explore the forest with stations that were built during the Japanese occupation of the island in World War II.
The next city is Tainan, which many people believe to be the cultural center of Taiwan because of the Ten Drum Culture Village.
Covering an area of about 5 ha, the place is a home for Taiwanese creativity built by redesigning an abandoned Japanese-era sugar factory to display various things, from a library and a drum museum to a theater boasting a six-man percussion group.
The group's show lasts for 45 minutes. The seats were full even on Monday, suggesting that this place is popular even for the locals.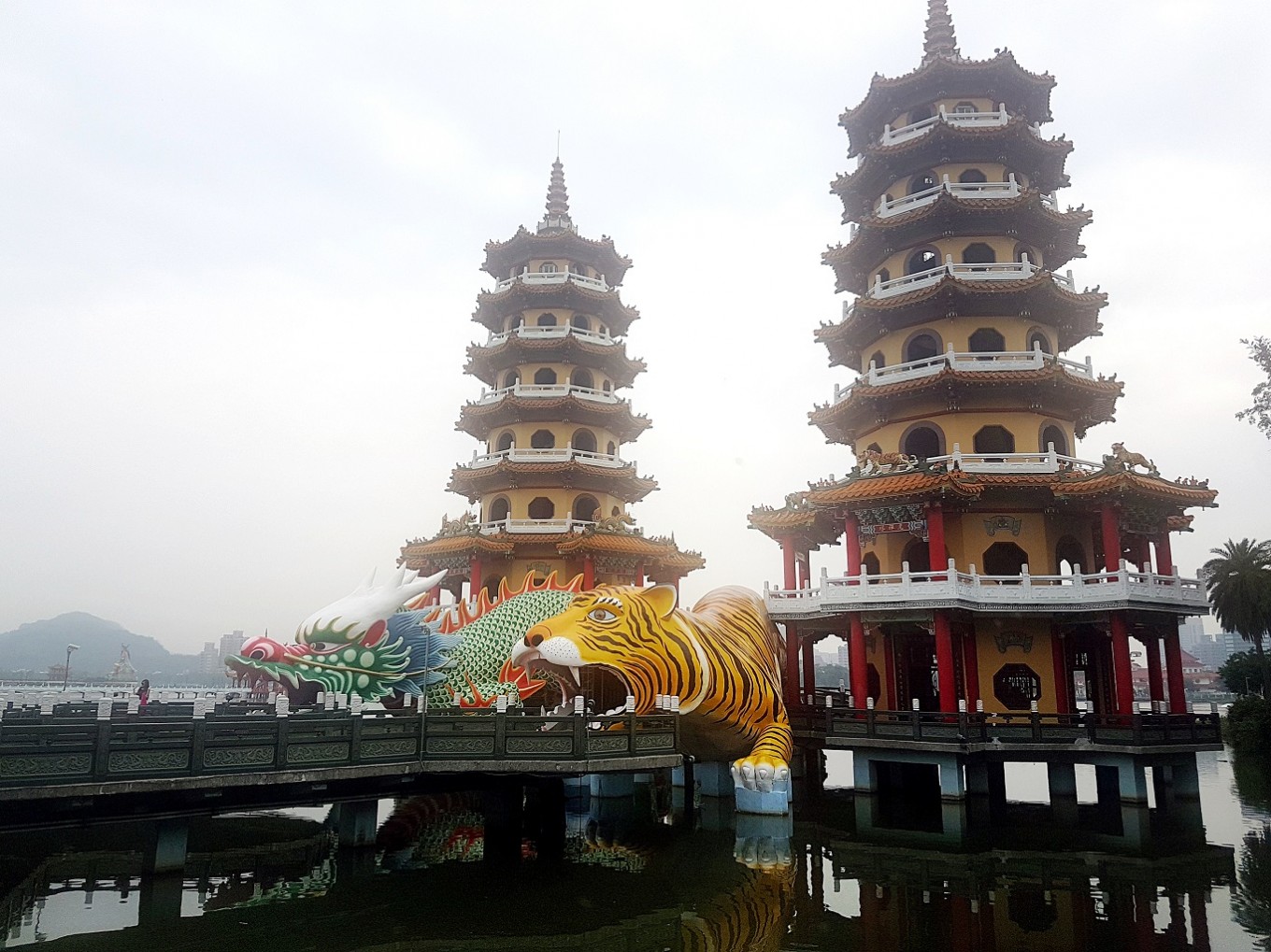 Dragon versus tiger: Dragon and tiger pagodas are seen on Lotus Lake in Kaohsiung city. Visitors are urged to go into the dragon's throat and come out of the tiger's mouth, a symbol for turning bad luck into good fortune.(JP/ Farida Susanty)
Another must-visit place is the famous artificial Lotus Lake in Kaohsiung city. There are displays of Confucian temples and dragon and tiger pagodas where people mostly enjoy the ritual of going into the dragon's throat and coming out of the tiger's mouth.
Inside the temples, people can see paintings of the scenes of heaven and hell.
Before going home, make sure to stop at Shihlin Market, the name of which has been popularized by a brand of food sold in Indonesia, to get some cheap souvenirs for people back home.
Looking back, Taiwan is indeed a small nation with so many little wonders that I will definitely try to come back to explore more of them.
Topics :
Join the discussions