Tourism minister officiates the opening of Baobab Safari Resort
Jakarta |

Fri, August 4, 2017

| 12:23 pm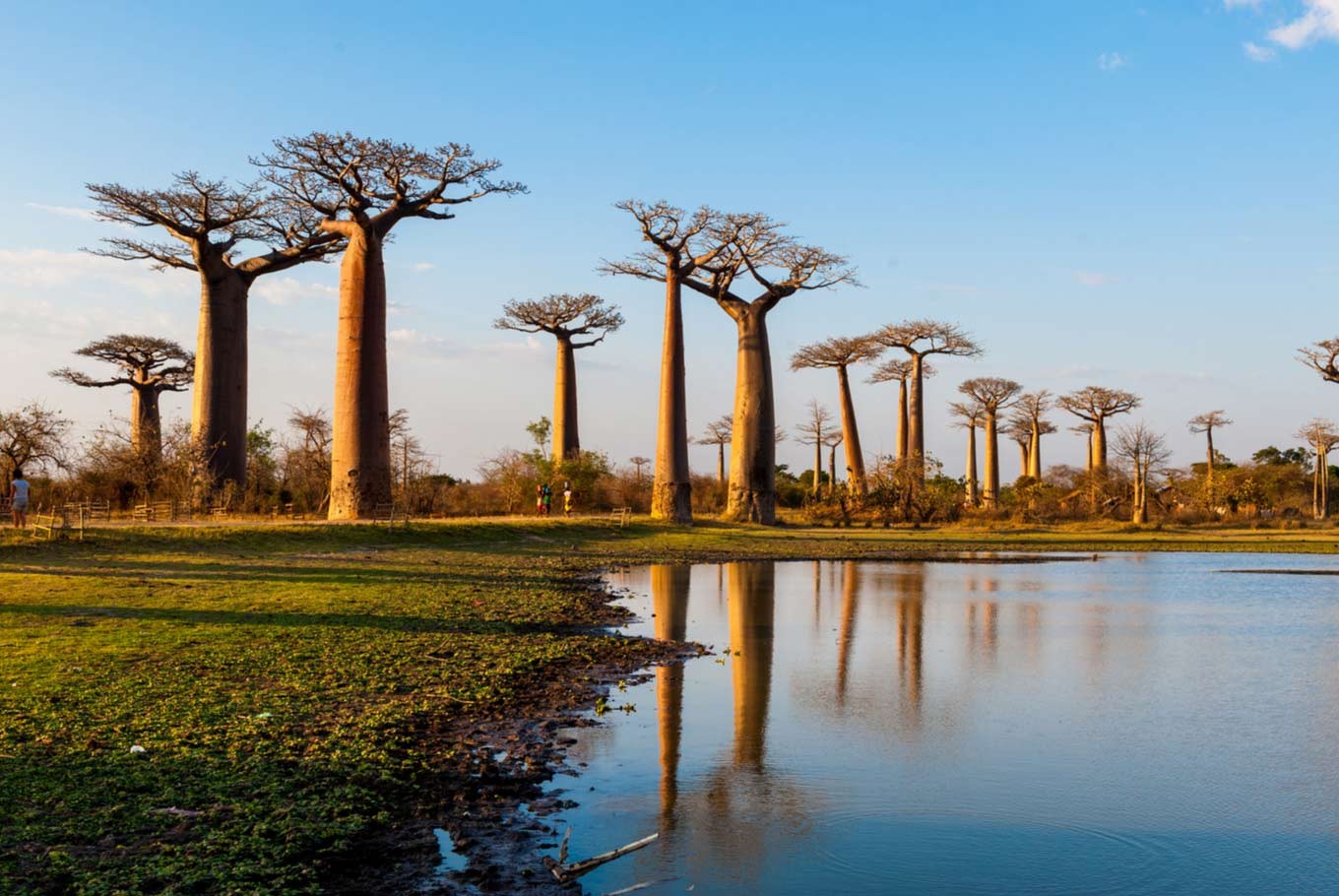 Baobab trees, Madagascar. (Shutterstock/File)
Tourism minister Arief Yahya recently traveled to Pasuruan, East Java on August 3 to officiate the grand opening of Baobab Safari Resort.
The resort is integrated with Taman Safari Indonesia II Prigen conservation park, making it the first resort in Indonesia that is surrounded by wildlife.
The name Baobab is derived from the name of an African tree which represents the overall concept of the African-style resort. The resort boasts 148 rooms, 120 deluxe rooms, 24 premium rooms, four junior suite rooms and one ballroom for MICE tourism.
"It's going to be fun and exciting. Baobab Safari Resort can help in strengthening the development of Bromo – Tengger – Semeru attractions and its surrounding area," said Arief.
Read also: Six glamping sites in Indonesia for adventure seekers
Moreover, Arief also mentioned that the resort is located in the biggest Taman Safari in Indonesia, occupying 350 hectares of land.
"It's one of the biggest parks in Asia. The difference between Taman Safari and a zoo is in Taman Safari the animals roam free while in a zoo the animals are caged," Arief added.
At the grand opening, Arief Yahya was also given the honor to name a male baby giraffe who was born at the safari park. Arief named the baby giraffe Bimo, a wayang (shadow puppet) character that is said to be the second child in the Pendowo Limo clan.
The name apparently also has a personal sentiment to the minister, "It's also the name of my beloved son" Arief said.
As the safari is located in one of the ministry's 10 priority destinations, a Tourism Authority Board for Bromo Tengger Semeru will soon be formed that will adopt the single-management-single-destination approach. The goal for the board is to form a Tourism Special Economic Zone (KEK).
Bromo Tengger Semeru is spread throughout four regencies in East Java: Malang, Probolinggo, Lumajang and Pasuruan.
Read also: Fantastic animals of Indonesia and where to find them
In Pasuruan, apart from the Safari Park, the regency also has other tourist attractions such as Kaliandra Eco Resort & Farm, Jawi Temple, Belahan Temple, Taman Dayu Golf Club & Resort and Finna Golf & Country Club Resort.
Indonesia currently has four Safari Parks located in Bogor, Pasuruan, Batang and Bali.
The safari park in Pasuruan welcomes 2,418 international tourists and 431,625 local tourists in a year. The highest number of international tourists come from Malaysia, followed by Singapore, China and Taiwan. Meanwhile, the Safari Park in Bogor attracts mostly Middle Eastern tourists. The Bali safari park branch also attracts 90 percent foreign visitors. (asw)
Topics :

Join the discussions