Makassar hosts workshop on creative tourist cities
Jakarta |

Mon, September 11, 2017

| 02:05 pm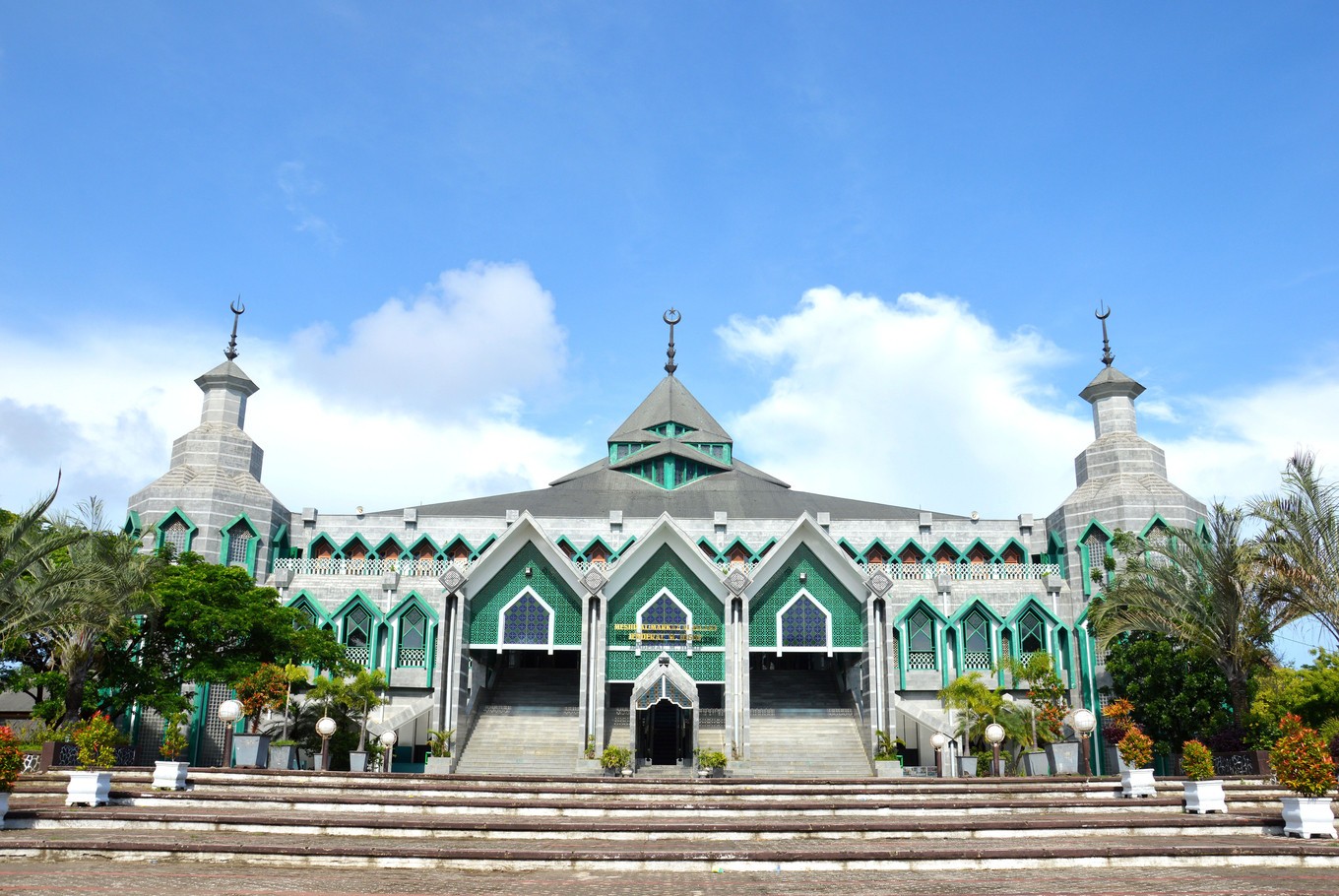 Al Markaz Al Islami Mosque at Makassar Indonesia. (Shutterstock/File)
The Tourism Ministry in collaboration with the Indonesia Creative Cities Conference (ICCC) committee recently conducted a workshop titled "The Strategy of Building a Creative Tourist City" in Makassar, South Sulawesi, on Sept. 9.
The workshop is part of Makassar International Eight Festival and Forum ( F8 ) that ran from Sept. 6 to 9.
"The goal is to find ways to collaborate all elements from the Creative Economy Agency [Bekraf] to other Tourism Pentahelix. The reality now is tourists see not only the nature but also the city's creativity in attracting visitors," said the ministry's archipelago tourism marketing development deputy Esthy Reko Astuti.
The ministry's head for convention and meetings promotions and overseas marketing deputy, Eddy Susilo, added that the development of creative cities in one country depends on the efforts from the government and the city's own creative minds. Government as the facilitator needs to support the public's endeavor in developing their creative ways to improve the citizens' well being.
Read also: Banyuwangi to compete at ASEAN Clean Tourist City Award 2017
"After the workshop, we can develop a way to facilitate the process of exchanging information, experience, knowledge and resources between members in order to improve the local creative industry and build partnership," told Eddy.
In 2014, the government proposed four cities to be officially included in the Creative City Network, namely Bandung and Surakarta as design cities, and Yogyakarta and Pekalongan as craft and folk art cities. In the end, Bandung and Pekalongan were chosen to be part of the network. As of now, dozens of cities have been included in the list.
According to Tourism Minister Arief Yahya, a creative city needs to have an incubator for startup companies, a place where young people can develop their ideas, hone their creativity and establish new businesses.
He also said that each step of Creativity-to-Commerce (C2C) needs to be implemented.
"There should be a test to see whether a particular startup product is needed by the market or not; market validation needs to be done on every level. If the market doesn't need it, then stop the development right away before it goes to the next level. Creative industry is not just limited to digital-based start up [companies]; tourism is also listed in the creative industry," said Arief. (kes)
Topics :

Join the discussions