Record cold wave wreaking havoc around South Korea
Bak Se-hwan

The Korea Herald/Asia News Network
|

Thu, January 11, 2018

| 05:09 pm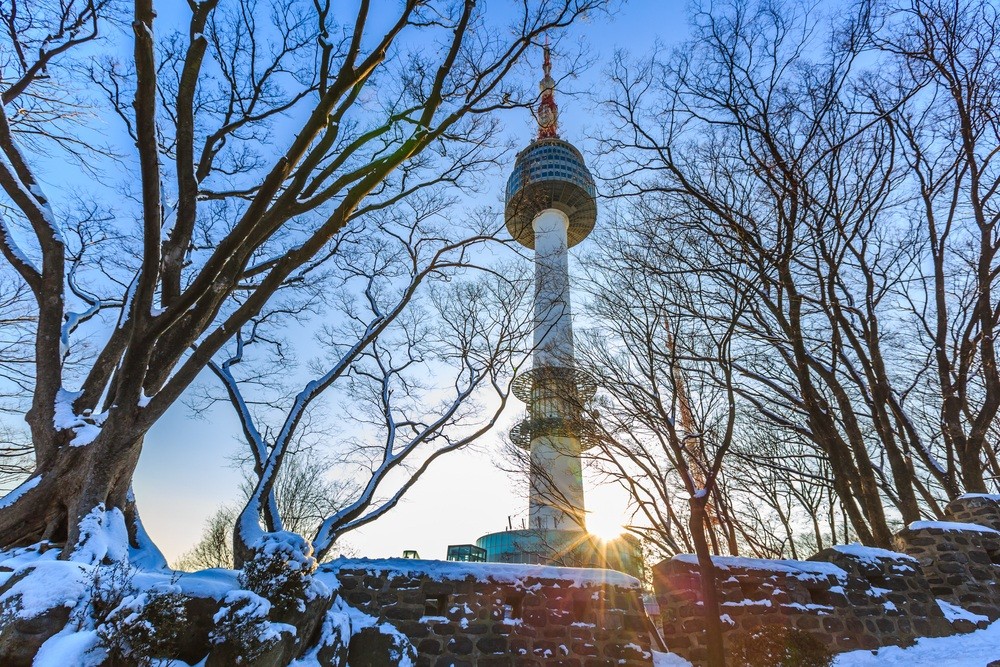 Seoul Tower in winter at Namsan mountain, Seoul, South Korea. (Shutterstock/File)
Extreme cold gripped South Korea on Thursday -- with a wind chill of minus 16 degrees Celsius in Seoul in the morning -- and it is forecast to reach its peak Friday, according to the country's weather agency.
Thursday's temperatures across the country hovered around minus 10 C in general, marking the coldest temperature this year.
Runways at Jeju Airport were closed earlier in the day due to heavy snowfall, suspending international flights until 11 a.m., according to the Korea Airports Corp.
The country's power use soared in the morning amid a spike in heating demand, prompting Korea Power Exchange to order local companies to cut their power use as part of effort to stabilize the level of electricity reserve.
Lows dropped to minus 15 C in Chuncheon, minus 13 C in Seoul, minus 12 C in Daejeon, minus 7 C in Gwangju and minus 6 C in the southern port city of Busan.
Frigid conditions have gripped most parts of South Korea and are expected to last most of the week, while daytime temperatures remained around minus 7 C in the capital city, minus 5 C in Jeonju and minus 3 C in Daegu.
Read also: Winter festivals to enjoy in South Korea
The coldest temperatures recorded this winter so far were on Dec. 12 and 13 last year, when morning lows dropped to minus 18.8 C and up to some 3 C in the daytime.
Wind-driven snow fell in South Chungcheong Province, the Jeolla provinces and Jeju, where extreme snowfall warnings are currently in place.
Over 30 centimeters of snow fell in some parts of Jeju, and over 10 centimeters in some parts on the western coast of the peninsula, according to the Korea Meteorological Administration.
The weather agency forecast that the frigid weather would peak Friday and ease from next week.
The cold weather is related to a large area of high pressure in upper levels of the atmosphere near Alaska, driving the cold Arctic air pool to the country, the weather agency said.
Forecasters warned of frost bite and hypothermia risks, urging people to take necessary precautions when engaging in outside activities.
Topics :
This article appeared on The Korea Herald newspaper website, which is a member of Asia News Network and a media partner of The Jakarta Post
Join the discussions