Open-hearted confession from a 'former' Indonesian
Tiffany Munuera

French Literature student. Curious. Spending half of my lifetime in museums. Film buff and traveler.
Jakarta |

Fri, August 19, 2016

| 01:15 pm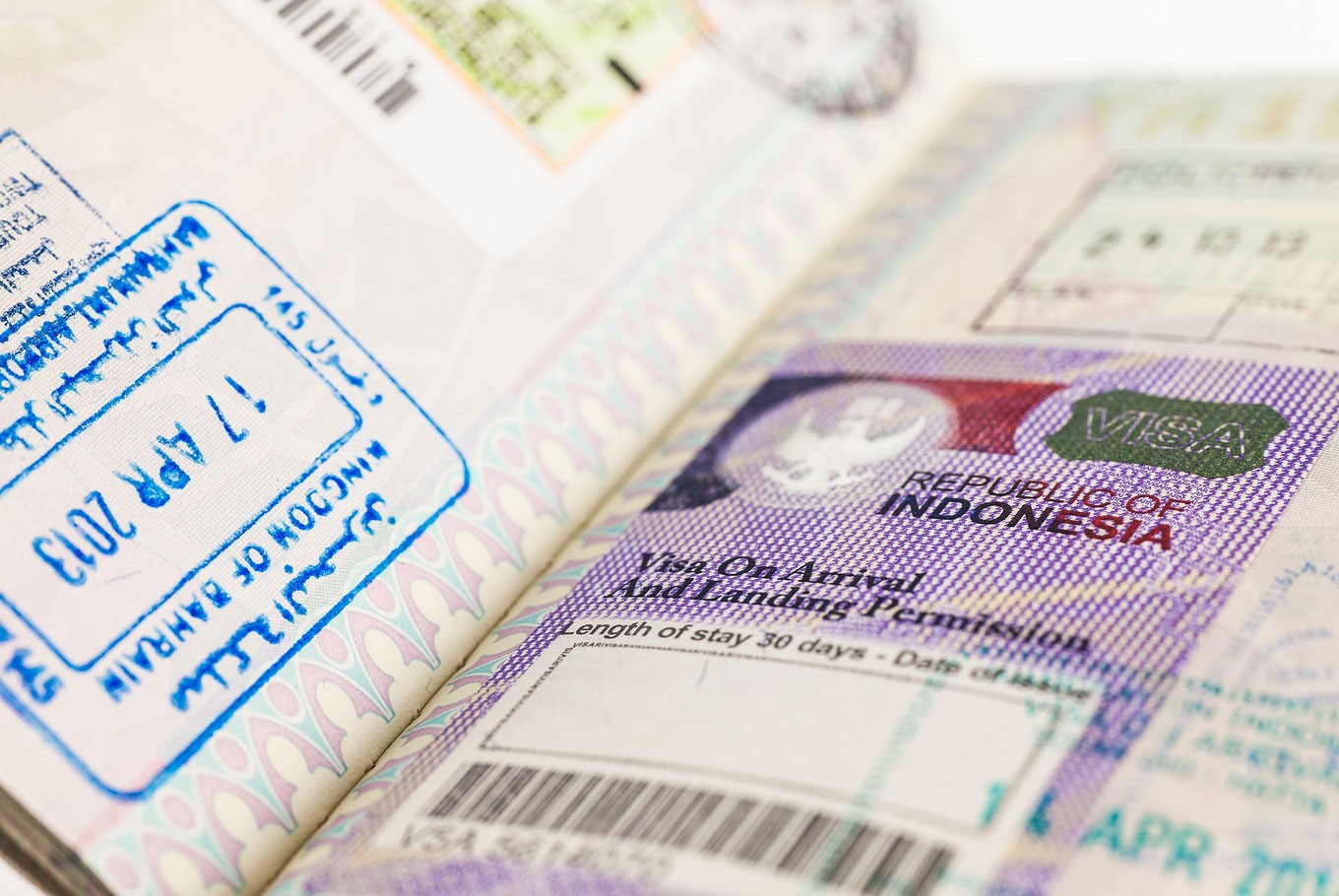 Whenever I visit, I'll still be a stranger to my own country.  (Shutterstock/*)
The word homeland usually comes with images of a specific place, somewhere on this earth. However, unlike most people, I don't have a visual when the word comes to mind. It only makes me think about article six of the UN's Universal Declaration of Human Rights:

"Everyone has the right to recognition everywhere as a person before the law".

Let me explain.

I was born from an Indonesian mother and Spanish father. My mother comes from a Manadonese family but was born and raised in Java. She got her degree in physics from the University of Indonesia, and who knew her love for science would led her to meeting my father in 1993 when she was working on a project in Bandung.

My father is a Spaniard, hailing from the region of Murcia, in the southeast part of Spain. At the time when he met my mother, he was working as a pattern designer in Indonesia and had spent eight years of his life in Bandung.

A year later I was born, with two cultures immediately attached to who I am. We lived in the mountainous region of Lembang, Bandung, and I remember going to rice fields to buy rice. I often see my feet as a child in a rice field, not even knowing if it's a memory or if I invented it to have something that relates me with a piece of land.

So why this imagination of rice fields when I think about my origins when I lived most of my life in one of the driest region of Spain?

I suspect it's because everyone during my childhood constantly reminded me that even if I wanted to make Spain home, I was never truly part of that country. That I partly also belonged somewhere far away.

In school I was teased a lot and my friends called me "Indonesiana" as I didn't look anything like them. A teacher of mine, Conchita, told me to not cry because, "That is who you are." At that time, I didn't understand what she meant; I just wanted to fit in.
(Read also: Defining Indonesian-ness: Power, nationalism and identity politics)

I did learn two languages and two cultures at the same time, and I was practically raised in both territories. My parents never made me choose my nationality. They only made sure I didn't grow up forgetting either culture or denying that both cultures made me who I am.

However, both Spain and Indonesia pushed me to choose.

The Spanish laws for citizenship listed in the Civil Code that was approved by Royal Decree of July 4, 1889, outlined in the article 17, section 1 that the country recognizes "Those born of a Spanish mother or father" as Spaniards by birth.

Spain also makes people choose their citizenship as outlined in the Civil Code, which says "Persons who are or have been subject to the parental authority of a Spaniard, and those comprised within the last section of articles 17 and 19 shall be entitled to opt for the Spanish nationality, by the interested party, by himself, if he is emancipated or older than eighteen. The right to exercise the option will expire when he turns 20."

For the Indonesian part, things are more complicated. My mother only married my father in Spain back in 1998, because at the time, the Indonesian Citizenship Law at the time stated: "A woman, a citizen of Republic of Indonesia, married to a foreigner loses her citizenship of the Republic of Indonesia, if and when she makes a statement as to that effect within one year after her marriage has been contracted except if, with the loss of citizenship of the Republic of Indonesia, she becomes stateless."

To add to the drama, the law says "Whoever is not a citizen of the Republic of Indonesia is an alien."

An alien.

The law has been revised to Law No. 12/2006, and however softer the words are, I'm still not allowed to be an Indonesian. Still an alien.
Today I am a 21-year-old, studying in Sorbonne, France, and that means I can't give up my Spanish citizenship if I want to continue my studies. As Spain is a member of the EU, saying no to Europe, means I'll need a visa to study, paying exams to corroborate my language level, full medical insurance and more expensive paperwork to be able to live in Europe.

Maybe you think I'm selfish for wanting both nationalities while holding on to my Spanish citizenship to continue my studies. But the truth remains, I will never turn my back on Spain nor Indonesia no matter what the laws says.

I want to be Indonesian because I love my country and I want to be part of its future. My love for knowledge is what I can offer to Indonesia, for knowledge is the real freedom. I want to give my children, when the time comes, the same freedom my parents gave me.

The recent dismissal of energy and mineral resources minister Arcandra Tahar and the controversy surrounding French-Indonesian Paskibraka troop member Gloria Natapraja Hamel, hit a little bit too close to home for me. Maybe, I wonder, if they are allowed to have dual citizenship, the drama would not have occurred and Indonesia could be the true symbol of unity in diversity.
(Read also: Citizenship Law in spotlight)

President Joko Widodo promised to support dual citizenship during his visit to Washington DC in October 2015, followed by the foreign minister's statement that Indonesians abroad could provide a boost to the development and progress of Indonesia as a country. This, of course, now triggers a debate among decisionmakers. I can only hope to still be alive when the law is finally revised.

My hope is that lawmakers and governments can finally have a full understanding that power lies in diversity and it's a great asset to make a stronger country.

I'm not giving up, though, I still won't choose either Spain or Indonesia. I am choosing to be both, as it's not just who I am, it's what I am and nobody can take that away from me. I'll just have to face the hurtful reality that whenever I visit, I'll still be a stranger to my own country.

I will have to continue swallowing the fact, that even though half my blood is Indonesian, Indonesia doesn't want me. (asw)
---------------
Interested to write for thejakartapost.com? We are looking for information and opinions from experts in a variety of fields or others with appropriate writing skills. The content must be original on the following topics: lifestyle ( beauty, fashion, food ), entertainment, science & technology, health, parenting, social media, travel, and sports. [email protected] For more information click here.
Disclaimer: The opinions expressed in this article are those of the author and do not reflect the official stance of The Jakarta Post.
You might also like :
Comments