Data matters for development, democratization
Jakarta |

Tue, October 11, 2016

| 09:38 am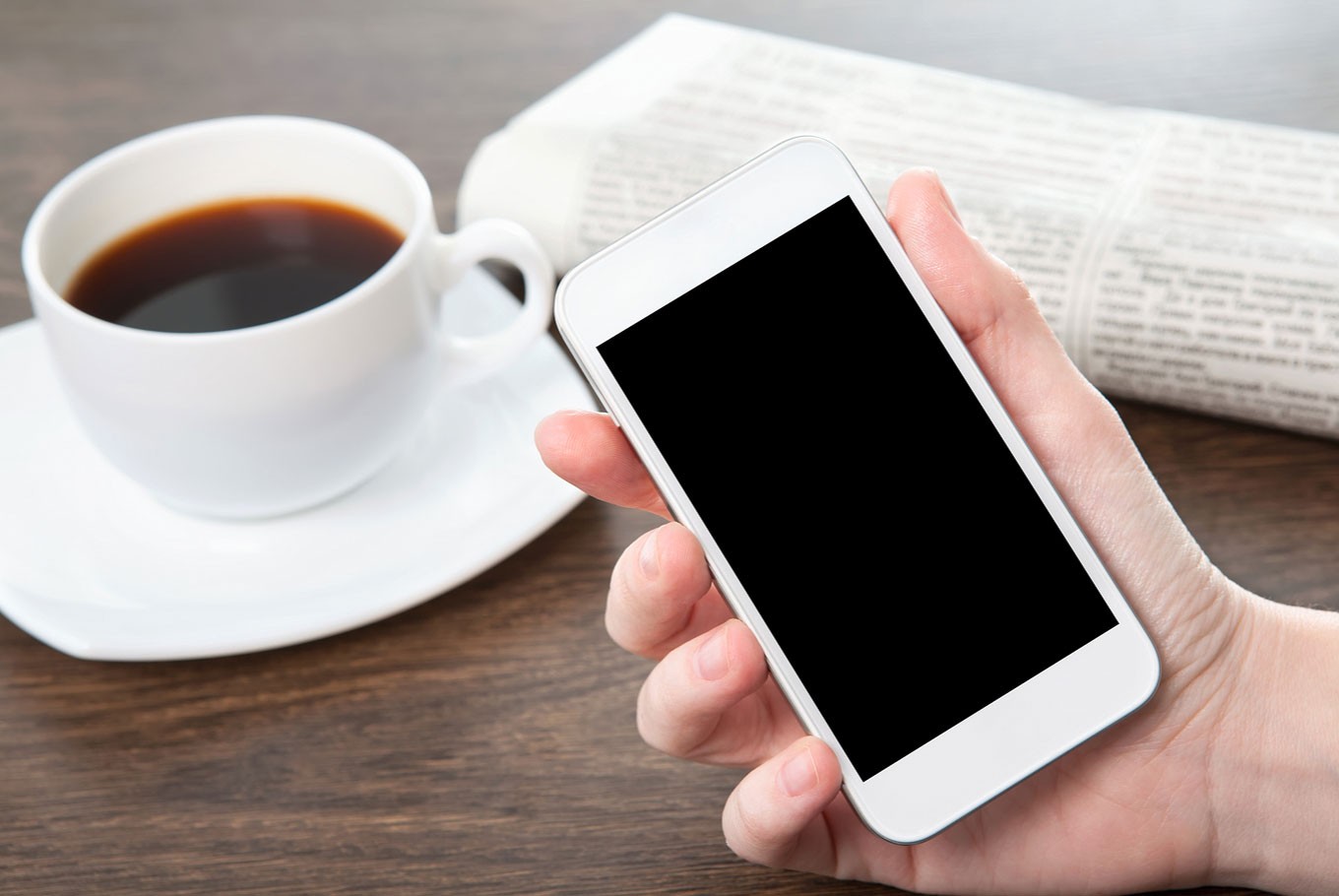 Indonesia's poorest regions are turning to social media platforms and mobile technology to mine data so the government can improve basic services.  (Shutterstock/File)
Data drives everything. It's being produced at astronomical speed. We create 2.5 quintillion bytes of data daily — images, video, tweets and GPS signals. Since the smartphone revolution, 90 percent of data today has been created in the last two years.

We have an enormous amount of information within reach — it needs to be harnessed better for the benefit of human development. It helps government make better decisions and deliver services. Data aids basic needs like electricity, or healthcare.

Traditional ways of gathering data is slowing us down. Surveys are expensive and focus groups don't capture enough information we need for a population as vast and diverse as Indonesia's. Our phones, however, can order an ojek (motorcycle taxi), a meal and even a massage within 15 minutes — and they can deliver real-time data about people's daily experiences.

Indonesia's poorest regions are turning to social media platforms and mobile technology to mine data so the government can improve basic services.

Serious challenges face people in West Nusa Tenggara (NTB), a province comprising of Lombok and Sumbawa Islands. Forty-eight percent of children under five years old are stunted due to chronic undernutrition. Many maternal deaths occur each year. The government wants change.

"Nowcasting" is one of today's most effective ways of gathering information and data. It's done by crowdsourcing data using social media platforms, like Twitter or SMS to learn more about numbers, prices, opinions — data that matters.

In NTB, it has been used to understand fluctuating food prices, or gather public opinions about services so the government can ultimately improve them. On a recent trip to Lombok, the governor emphasized to me the importance of data. He told me data helps citizens give government feedback and information. This improves government services. I saw this directly from citizenry feedback from a data system about provincial road conditions.

Nowcasting is good for food security. Walk through a food market in NTB and you can buy locally sourced tofu, tempeh, chilies, mackerel and eggs. About 4.5 million people in the region are purchasing these staple foods. Fluctuating food prices in a cash-only economy can cause hardship for vulnerable populations, but it is difficult for provincial governments to track price changes in markets — until now.

In a BAPPENAS-supported pilot study conducted by United Nations agencies, Food and Agricultural Organization (FAO), World Food Program (WFP) and Pulse Lab Jakarta, a network of "citizen reporters" recruited through social media were asked to upload information including names of produce, prices, and GPS locations. Phone credit was provided. More than 200 "citizen reporters" were recruited virtually and guided by an app downloaded to their smartphones. Within 10 weeks, more than 65,000 individual data results were collected and analyzed.

Traditional surveys are slow, costly and difficult in hard-to-reach areas. This study proves nowcasting can give governments real-time knowledge about food prices. This information helps improve and target support to vulnerable populations.

Nowcasting is good for democracy. The government of Indonesia is already using national feedback systems to listen to citizens' concerns: LAPOR! allows people to report complaints either online or via SMS anonymously.

Democratization and decentralization are pivotal to Indonesia's development — it's never been more important for local governments to listen to local citizens about issues concerning them. Through a "Citizen Feedback" project, Pulse Lab Jakarta with the government of NTB combined public opinions expressed on Twitter with a local SMS-based feedback system to communicate perceptions at the community level to decision-makers. The findings revealed insights for policymakers around health care and infrastructure, especially power outages.

Social media and mobile technology is growing faster than human development in Indonesia. But it can and should be harnessed as a powerful resource. It's where millions of Indonesians express opinions relevant to the nation's development daily. It is a goldmine of information, particularly for provincial government, allowing them to improve public services for better lives.

Through public and private partnerships, there is enormous potential for government to integrate knowledge gained from nowcasting and advanced social media analytics. Indonesia has committed to 17 Sustainable Development Goals (SDG) to achieve by 2030 to end extreme poverty, tackle climate change and reduce inequality. The prosperity of Indonesia's most remote areas is critical for the nation to achieve them all. The answer exists in data.
***
The writer is the UN resident coordinator in Indonesia.
---------------
We are looking for information, opinions, and in-depth analysis from experts or scholars in a variety of fields. We choose articles based on facts or opinions about general news, as well as quality analysis and commentary about Indonesia or international events. Send your piece to [email protected]. For more information click here.
Disclaimer: The opinions expressed in this article are those of the author and do not reflect the official stance of The Jakarta Post.
You might also like :
Comments