Natuna: Troubled waters for Indonesia-Chinese relations?
Diana Liudin and Satria Sambijantoro

-
Jakarta |

Mon, July 10, 2017

| 02:25 pm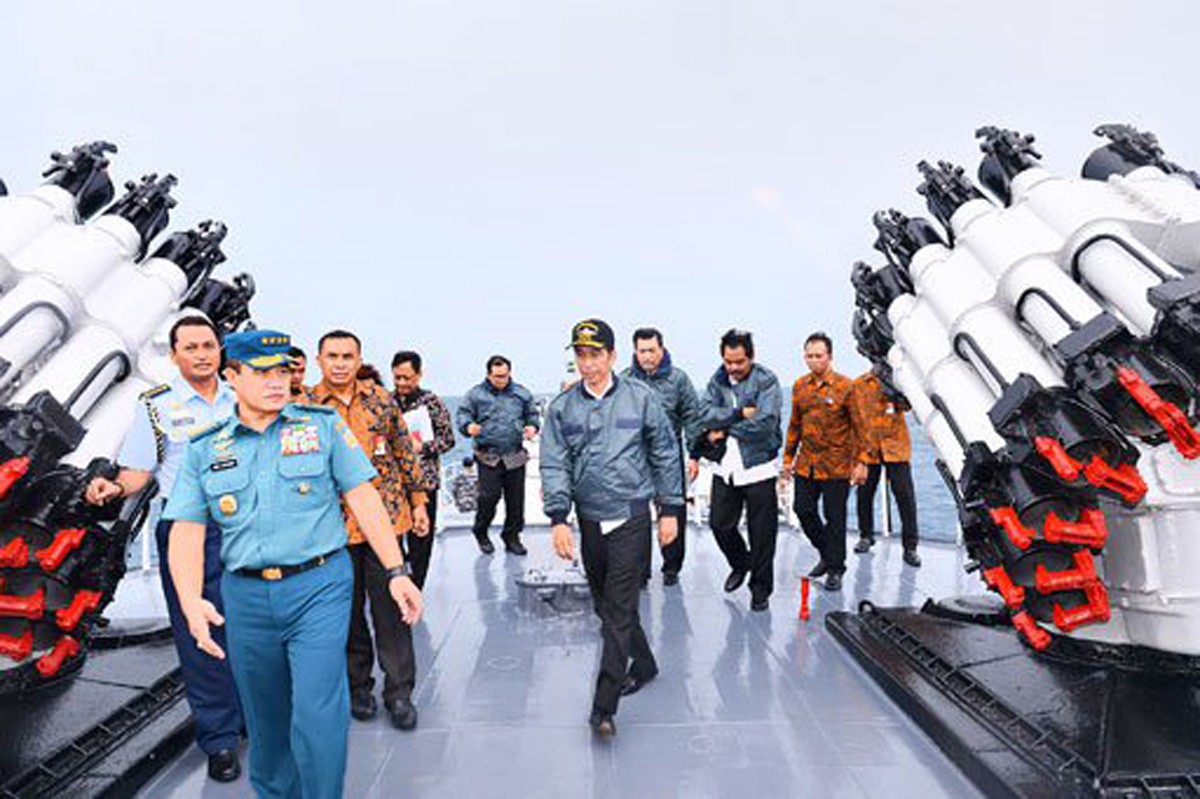 President Joko "Jokowi" Widodo (center), accompanied by Navy chief of staff Adm. Ade Supandi (left) and other senior officials, inspects the warship KRI Imam Bonjol 383 after a Cabinet meeting onboard in the Natuna waters, Riau Islands, on June 23. (Courtesy of Setpres/Krishadiyanto)
PREMIUM A Chinese saying, Jīngjì rè zhèngzhì lěng (in economics we can have warm relations, although in politics we give each other the cold shoulder), can perfectly describe the current state of Indonesian-Chinese relations, as the two remain at odds over the resource-rich waters near Natuna Island. Part of Indonesia's exclusive economic zone (EEZ) around Natuna is ...
Disclaimer: The opinions expressed in this article are those of the author and do not reflect the official stance of The Jakarta Post.
Topics :
You might also like :
Comments