EDITORIAL: Another well-deserved upgrade
EDITORIAL

The Jakarta Post
Jakarta |

Thu, December 28, 2017

| 09:03 am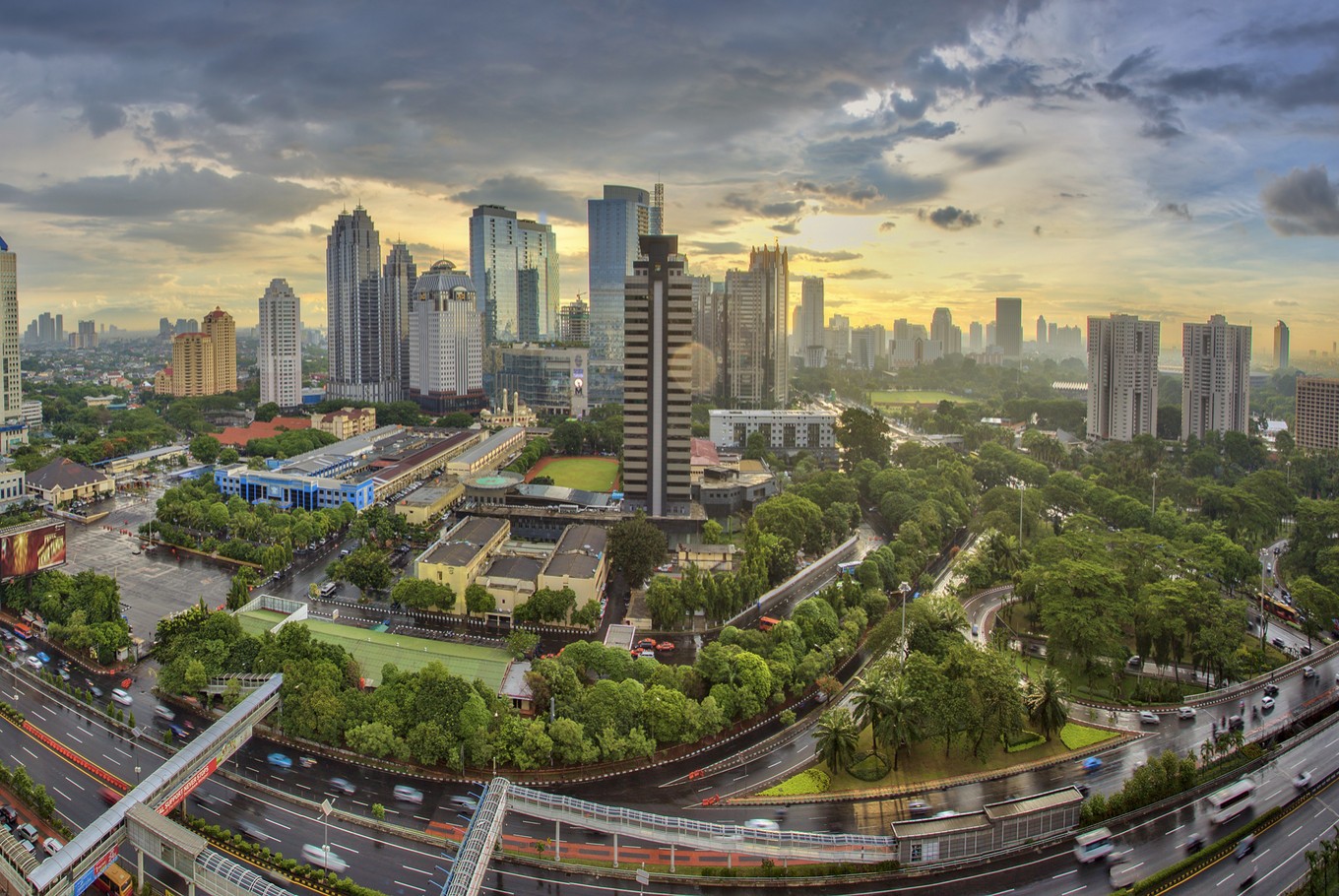 A view of Jakarta city. (Shutterstock/File)
Indonesia will be in a stronger position to weather the second wave of monetary tightening expected to result from the United States Federal Reserve's (Fed) move to up its funds rate another three times next year, after Fitch Ratings raised the country's sovereign rating to BBB investment grade last week.

Strong pressure on capital outflow from Indonesia has been cited as one of the biggest downside risks the country is likely to encounter next year as a result of the Fed's plan to further tighten its monetary policy. But last week's rating upgrade, the second this year after S&P Global Ratings lifted the country out of junk bond status in May, will most probably keep Indonesia's risk premium and foreign currency and rupiah bond yields low.

The country's resilience to external shocks is among the key rating drivers as policymakers focus on stability. There have been many positive developments in the key economic indicators that qualified Indonesia for another rating upgrade from Fitch Ratings.

The most important of them is the consistent macroeconomic policy that focuses on stability, as proven by the high fiscal discipline to maintain the fiscal deficit way below the 3 percent of gross domestic product (GDP) ceiling, credible budget assumptions used since last year and low government debt that has been kept at below 30 percent of GDP. The government's 2018 deficit target of 2.2 percent of GDP shows a conservative approach. This provides leeway for budgetary pressure to expand as household spending usually rises significantly during an election year.

A more flexible exchange rate that helped increase foreign exchange reserves to more than US$127 billion as of this month and low inflation are other reasons for the upgrade. Moreover, monetary policy has been sufficiently disciplined to limit bouts of volatile capital outflow. Macroprudential measures have helped curb a sharp rise in corporate external debt, while financial deepening has coincided with improved market stability.

The 16 reform packages launched thus far have improved the investment climate, contributing greatly to a more expedient administration and licensing of businesses, reducing business costs and risks and encouraging a higher pace of direct capital inflow amid the global pickup in trade and stabilizing commodity prices.

In Fitch's view, Indonesia's finances have become more resilient to potential external vulnerabilities as a result of the consistent focus of the government's policy framework on macroeconomic stability and the improvement in external buffers, including foreign exchange reserves.

The rating agency, however, cautioned that despite the significant improvements generated by the reform implementation, Indonesia's economy continues to exhibit some structural weaknesses and is less developed on a number of indicators than that of many of its peers. Indonesia's dependence on commodities remains relatively high.

Another downside risk, albeit rather small, cited by Fitch is the possibility that political noise will become a distraction from economic policy-making and the continued reform drive in the run-up to the June 2018 local elections in 171 regions and preparations for the April 2019 presidential and legislative elections. This risk, if not managed well, could undermine domestic and foreign market sentiment.
Join the discussions