EDITORIAL: Addiction to killing
EDITORIAL

The Jakarta Post
Jakarta |

Fri, December 29, 2017

| 08:45 am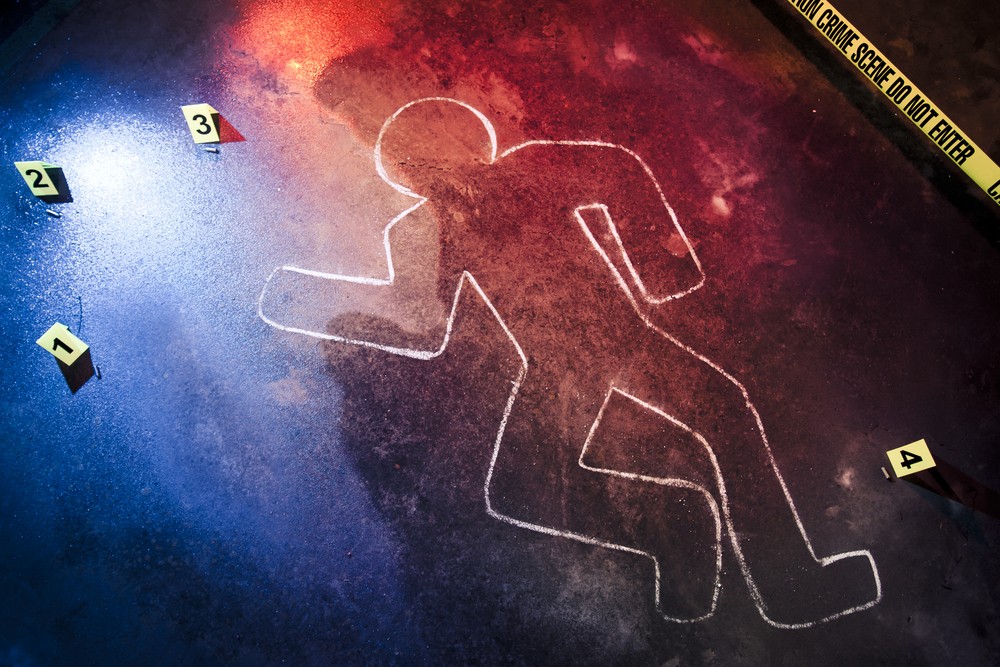 Chief of the National Drug Agency (BNN), Comr. Gen. Budi Waseso boasted Wednesday, Dec 27, that police and BNN officers had shot and killed 79 suspected drug dealers this year alone. (Shutterstock.com/File)
The death penalty and shooting drug dealers on sight is the most effective way to end drug abuse, according to many Indonesians including President Joko "Jokowi" Widodo and his chief of the National Drug Agency (BNN), Comr. Gen. Budi Waseso.

However, it remains unclear how authorities can close loopholes for organized crime here. Southeast Asia's illicit drug trade is estimated annually at US$30 billion, quite apart from the lucrative smuggling of people, weapons, timber, wildlife and counterfeit goods across borders, according to the United Nations Office on Drugs and Crime.

What is for certain is that Indonesia is blithely trampling on due process, not to mention human rights, as chief Budi boasted Wednesday that police and BNN officers had shot and killed 79 suspected drug dealers this year alone.

Few who know a drug addict or cured survivor sympathize with those who were shot; but we should not be dependent on trigger-happy sheriffs.

BNN's Budi has echoed the tough rhetoric of National Police chief Gen. Tito Karnavian and President Jokowi, saying law enforcers had "enough ammunition for 58,000" arrested suspects this year. He jokingly added officers had hoped they would resist so they could be shot, but the suspects immediately surrendered during the raids; not very funny, unfortunately.

Are our leaders seeking to steal the limelight of Philippine President Rodrigo Duterte? Since he took office in mid-2016 the neighboring country's drug war has left over 6,000 drug pushers, addicts and those associated with them dead; a few infants also died in the crossfire.

At home, of the 79 shot this year including 10 foreigners, it also remains unclear how many were shot because law enforcers' or others' lives were in immediate danger — the National Police's criteria for using firearms. But it's too easy to pull the trigger when your President has said, "Gun them down. Have no mercy," regarding suspected drug dealers resisting arrest.

Health advocates question how Indonesia can curb the epidemic of HIV/AIDS, hepatitis and its complications, as addicts hide and avoid treatment for fear of being criminalized. The Health Ministry records nearly 75,000 people in Indonesia inject drugs, including 36.4 percent diagnosed as HIV-positive. In 2011. the BNN and the University of Indonesia estimated the country had 1.1 million non-injecting drug users. The figures suggest lower estimates than the 4.5 million addicts with up to 50 dying daily from drugs — the oft-cited figures by Jokowi, which won him popular support for the national "drug emergency" and the tough action.

Parents are indeed constantly worried about new drugs being offered to their children, while raids indicate Indonesia is becoming a producer of methamphetamine among other drugs, apart from being a major regional market. But dumping addicts into cells close to convicted terrorists and executing them has significantly helped neither the war on drugs nor on terrorism.

Authorities say we are moving toward more stress on prevention and rehabilitation for drug addicts. But measures harking back to the New Order's "mysterious shootings," or Petrus, confirm our old addiction to violence instead of rehabilitating anyone.
Join the discussions