Urgency of quota system for women in regional elections
Evanston, Illinois |

Thu, March 15, 2018

| 05:21 pm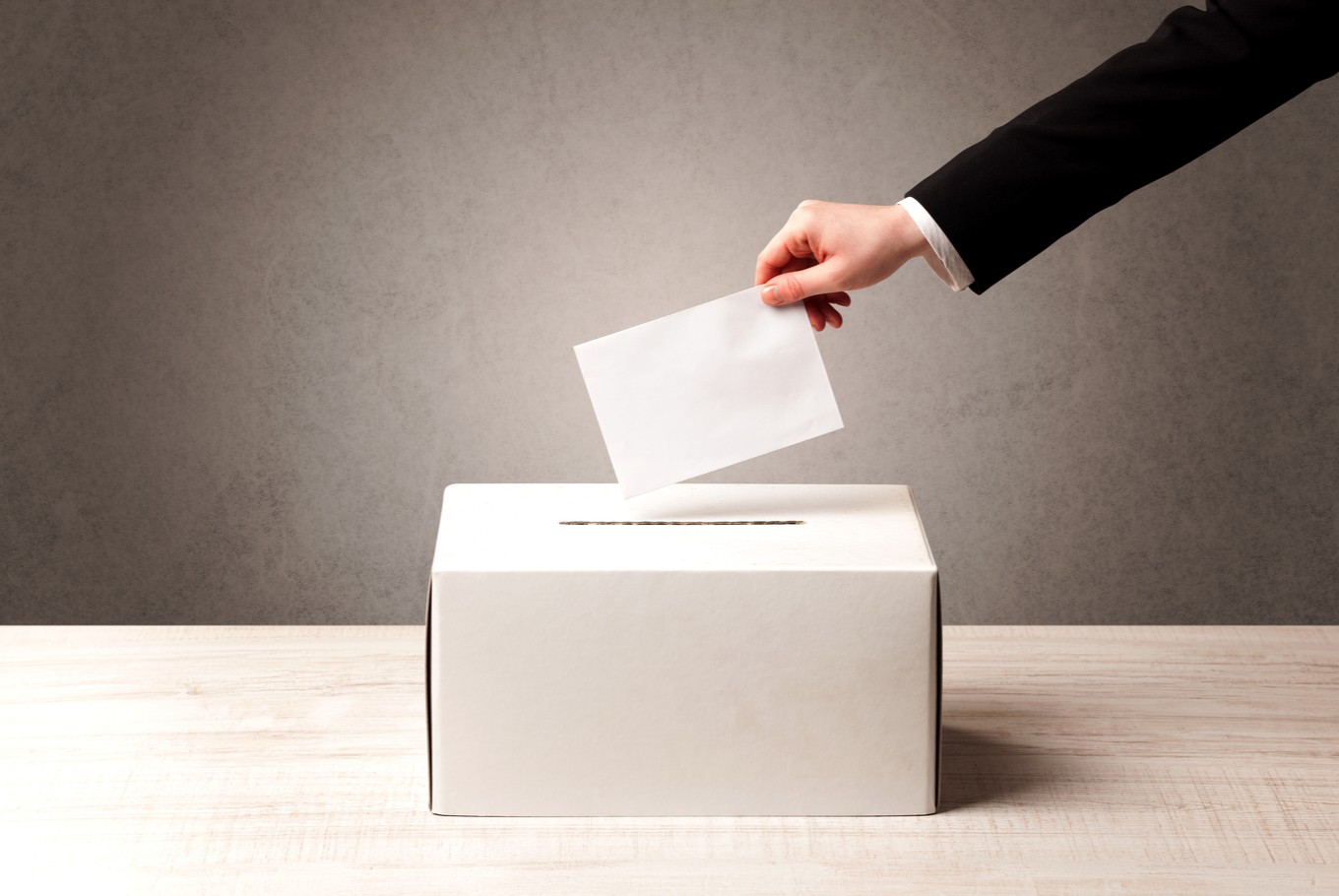 Amid the hype of the 2018 International Women's Day, the picture of Indonesian women's representativeness in regional elections is grim. (Shutterstock/File)
Amid the hype of the 2018 International Women's Day, the picture of Indonesian women's representativeness in regional elections is grim. In 2010, Indonesian expert in gender and politics Hana Satriyo wrote about the underrepresentation of women in regional elections. The picture is not much different today, and it will not change anytime soon.
We need a radical preferential policy to increase women's representativeness in local politics. A 50 percent quota system is an ideal way to do so. That is, every pair of candidate in direct local elections should include at least one female, running as either chief executive (governor, mayor, regent) or deputy. In doing so, the proportion of women in sub-national executive leadership would automatically increase. This sounds dramatic but it's not new. Nevertheless, a crucial problem exists: this kind of quota has never been implemented anywhere in the world. More importantly, in today's male-dominated politics, achieving such kind of quota system would be very difficult, if not impossible.
In legislative elections, a 30 percent gender quota obligates every political party to include at least 30 percent women in political parties' organizational structure at the national level, and to nominate at least 30 percent women as legislative candidates in an electoral district. Additionally, Indonesian election law has the zipper system, with the obligation for political parties to include at least one female candidate among every three nominated candidates on each party's list. As a result of these pro-women policies, the number of women legislators in the national parliament has slightly increased, although still below expectation. In 2004, the percentage of women legislators was 11.2 percent. In 2009, the proportion of women legislations increased to 18.2 percent and slightly decreased to 17.3 percent in the 2014 elections.
Unfortunately, the General Elections Commission's (KPU) data shows only 94 female and 930 male candidates are verified to participate in the upcoming direct local elections. In other words, the proportion of female candidates is less than 10 percent of the total verified candidates. Of course, not all of the female candidates will win, which translates to an even smaller percentage of elected women.
Arguably, governors, mayors, and regents have a more strategic position than national and local parliaments for producing regulations that deal with women's everyday life. The male-dominated regional politics have contributed to local regulations that discriminate against women. Local bylaws on appropriate public dress code in Aceh, South Sumatra, Mandailing Natal in North Sumatra and Bulukumba, South Sulawesi, or bylaws banning women from being outside their homes after10 pm and 11 pm in Tangerang and Banda Aceh respectively, are examples of bylaws with a prejudice against women. The National Commission on Violence Against Women listed 421 discriminatory policies against women and minorities at the regional level from 2009 to 2016.
Worse, from the 95 female candidates running in the upcoming elections, at least 46 are part of political dynasties. They are wives, daughters, sisters, or a niece of male incumbents who are unable to run because they have reached their term-limit. So far women of such dynasties have largely been little more than puppets of their male family members. They are more concerned with protecting their families' politico-economic interests than promoting a women's agenda. The case of the former regent of Cimahi in West Java, Atty Suharty -- who was sentenced to four years in a corruption case along with her husband Itoc Tohija, her predecessor, who got seven years -- is a prime example of male family members exploiting the political position of a female leader.
So in the next local elections we can only be more hopeful in better chances of elected leaders prioritizing women's needs if the other 49 female candidates win. Yet they have a smaller chance of winning than those with the powerful links to the local dynasties given greater amount of political resources and networks inherited from male family members who have already occupied office. Introducing an improved quota system can help non-dynasty female candidates to break the structural barriers to enter politics at the regional level.
To be sure, there is no guarantee that more women as local leaders will automatically improve women's rights at the regional level. Also, there is a fierce debate on the long-term benefit of quota systems for women. However, if the political arena remains extremely dominated by men who never experience the hardships of being a woman, then the prospects of having more women-friendly local regulations will be even grimmer.
The world has no precedent for adopting a 50 percent gender quota for executive leaders, and therefore there is no empirical evidence of effects. However, one thing is certain: in a male-dominated political system, the advancement of women's rights moves at a snail pace, in well-established as well as emerging democracies. Should Indonesia be the first country to introduce a radical quota system for the advancement of women's rights, its success may inspire other countries to follow her path.
***
The writer is a political science graduate student Northwestern University, Evanston, Illinois.
Disclaimer: The opinions expressed in this article are those of the author and do not reflect the official stance of The Jakarta Post.
Join the discussions