EDITORIAL: When interests collide
EDITORIAL

The Jakarta Post
Jakarta |

Mon, April 23, 2018

| 07:54 am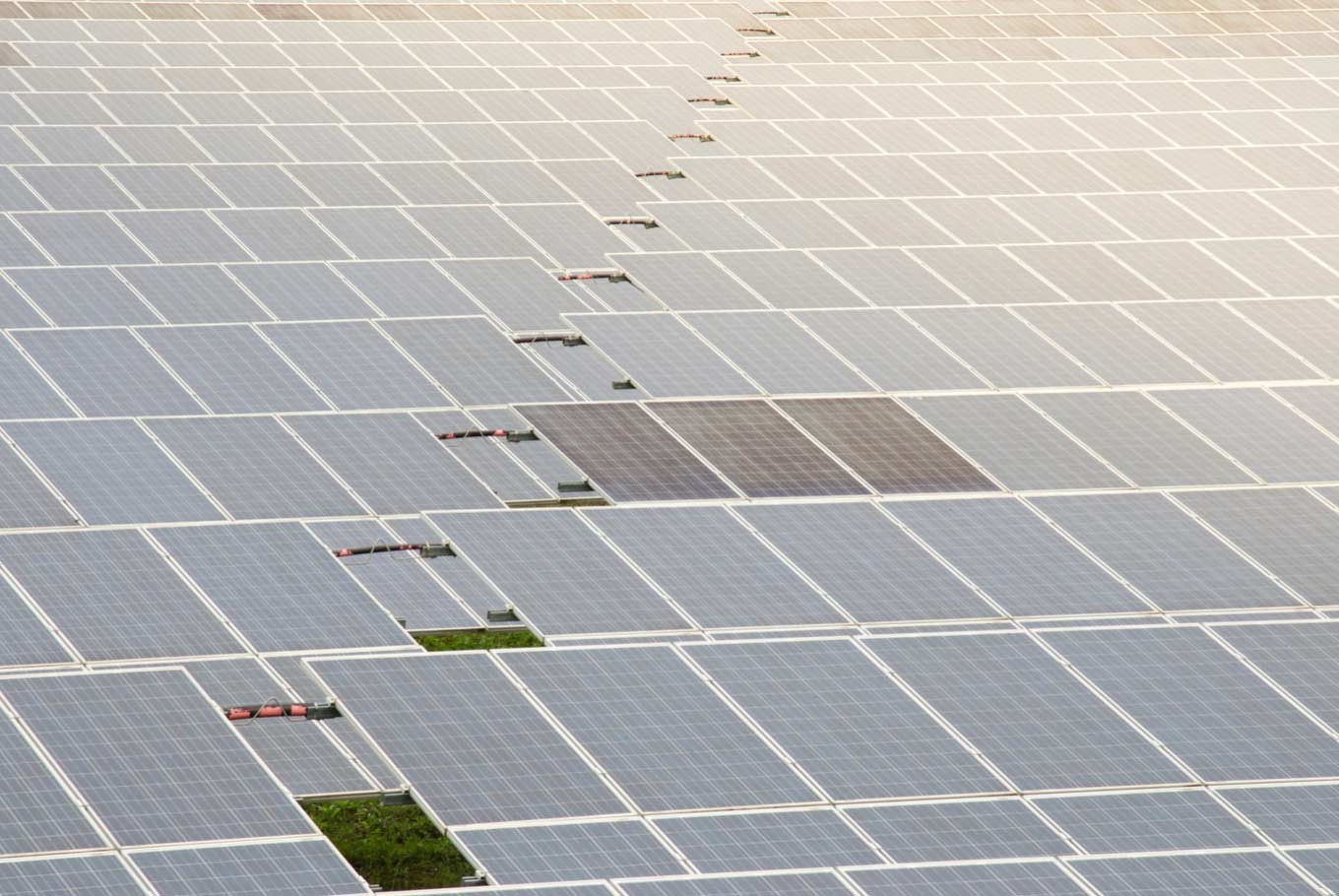 Solar panel farm. (Shutterstock/File)
Numerous studies have concluded that renewable energy is extremely important for the future of humankind because of its positive environmental impact. As we all know, fossil fuels, when burned, emits harmful greenhouse gases that accelerate global warming. On the contrary, the use of renewable energy will significantly reduce greenhouse gas emissions, which will mitigate the impacts of climate change.
From the macroeconomic point of view, renewable energy development creates new jobs and therefore boosts growth. In fact, employment in the renewable energy industry has continued to rise.
Renewable energy will also ease our decades-long dependence on oil imports in view of the extremely volatile global oil market. Indonesia is home to a variety of renewable energy resources, including solar, wind, biomass, geothermal, hydro energy and many others, each in abundance.
Another reason why the time has come for us to shift to renewable is the country's declining oil reserves. Statistics show that the total proven oil reserves in Indonesia have continued to decline in the last 10 years. At the end of 2016, Indonesia's proven oil reserves stood at approximately 3.31 billion barrels, down from 4.3 billion barrels in 2009.
Coal, the country's other primary energy source, is also running out. Based on government data, coal reserves are predicted to deplete between 2033 and 2036 from the 2014 mark of around 32.3 billion tons.
A better statistic is on Indonesia's natural gas reserves. As of 2014, Indonesia held the world's 14th largest proven natural gas reserves at 2,908 billion cubic meters. However, there is no guarantee that our gas reserves will not drop in years to come as exploration in giant fields remains in limbo.
The classic question is: Why is it so difficult for Indonesia to convert to renewable energy despite its riches in resources? Also, why is the country fostering its addiction to oil?
As the Special Report in today's paper reveals, renewable energy development in Indonesia is hampered by inconsistent government policies that still emphasize affordability over cleanliness. Energy subsidies have continued to sap state budgets. Meanwhile, the lack of business transparency and misplaced priorities jeopardize Indonesia's commitment to slashing 29 percent of its greenhouse gas emissions by 2030.
Energy and Mineral Resources Ministry figures show that state electricity company PLN and developers inked 70 power purchase agreements for renewable projects worth 1,214 megawatts last year. But, the number of power sale deals fell short of PLN's expectations. Of 64 projects targeted, only 46 were realized.
It turns out that the reasons behind the country's sluggish development of renewable energy are more political in nature than technical. As Energy and Mineral Resources Minister Ignasius Jonan has said, his top priority is to provide affordable electricity to all Indonesians. This wisdom explains why the government's ambitious 35,000 MW power generation program relies much on dirty energy, such as oil and coal.
Unless Indonesia's politically driven policies change, it will continue to depend on fossil fuels. When the country realizes that its reserves are all gone, it would be too late.
Join the discussions