Millennials' take on ideology

Jakarta |

Wed, June 6, 2018

| 09:13 am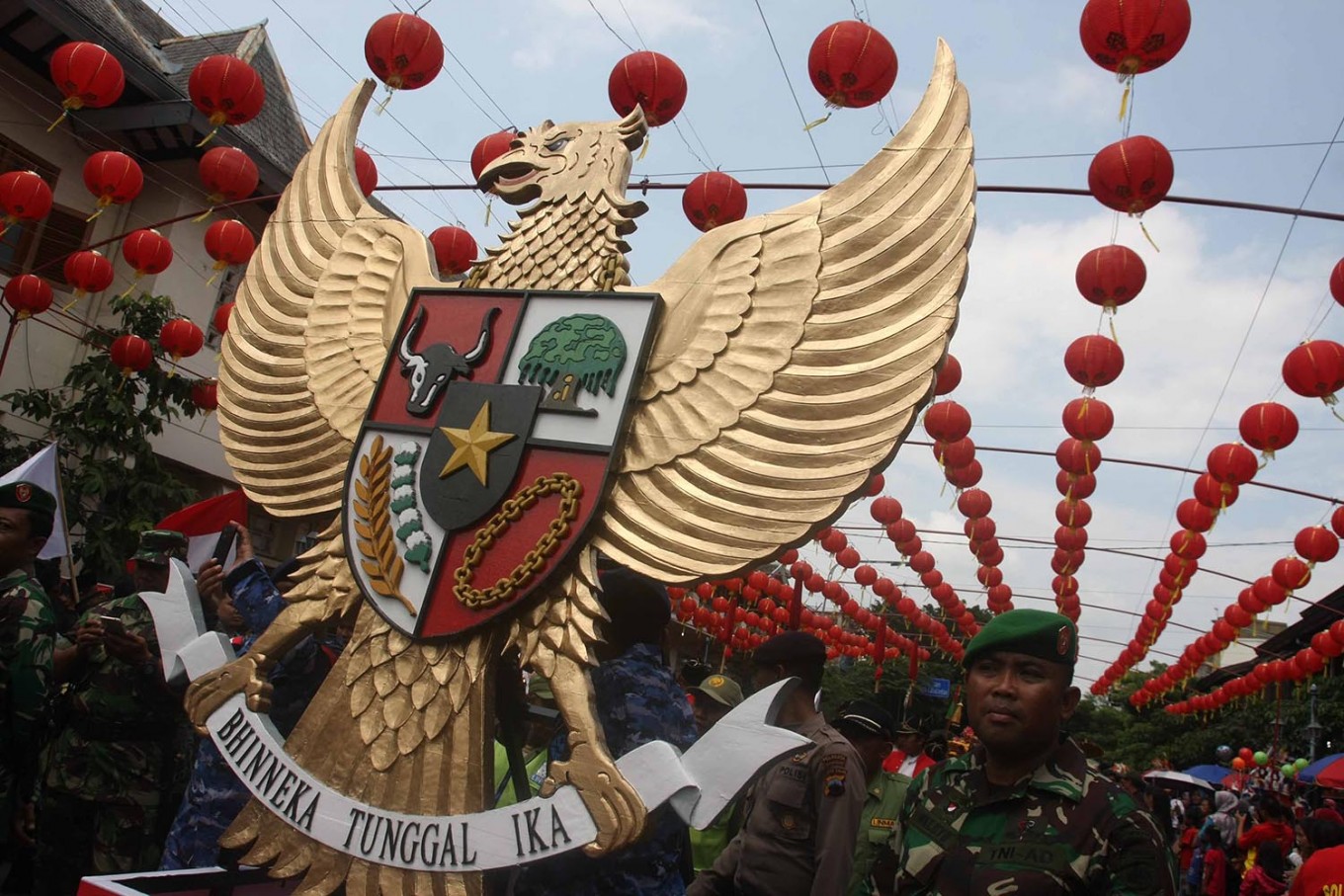 National interest: The country's national emblem, the Garuda Pancasila, carries the Sanskrit motto "Bhinneka Tunggal Ika" (Unity in Diversity). (JP/Maksum Nur Fauzan)
PREMIUM I quietly sympathize with a friend who has to teach the mandatory Pancasila course at a university. Pancasila is the state ideology comprising five sila, or pillars. Aren't the students, self-trained to avoid uncool subjects such as ideology, rolling their eyes?

Of course, that's the challenge. "I assigned tasks that have them show how they practice Pancasila...
Disclaimer: The opinions expressed in this article are those of the author and do not reflect the official stance of The Jakarta Post.
Topics :
You might also like :
Comments