Minister Arief Yahya praises Sri Baduga waterpark in Purwakarta
Inforial

The Jakarta Post
Jakarta, Indonesia |

Thu, January 12, 2017

| 12:00 am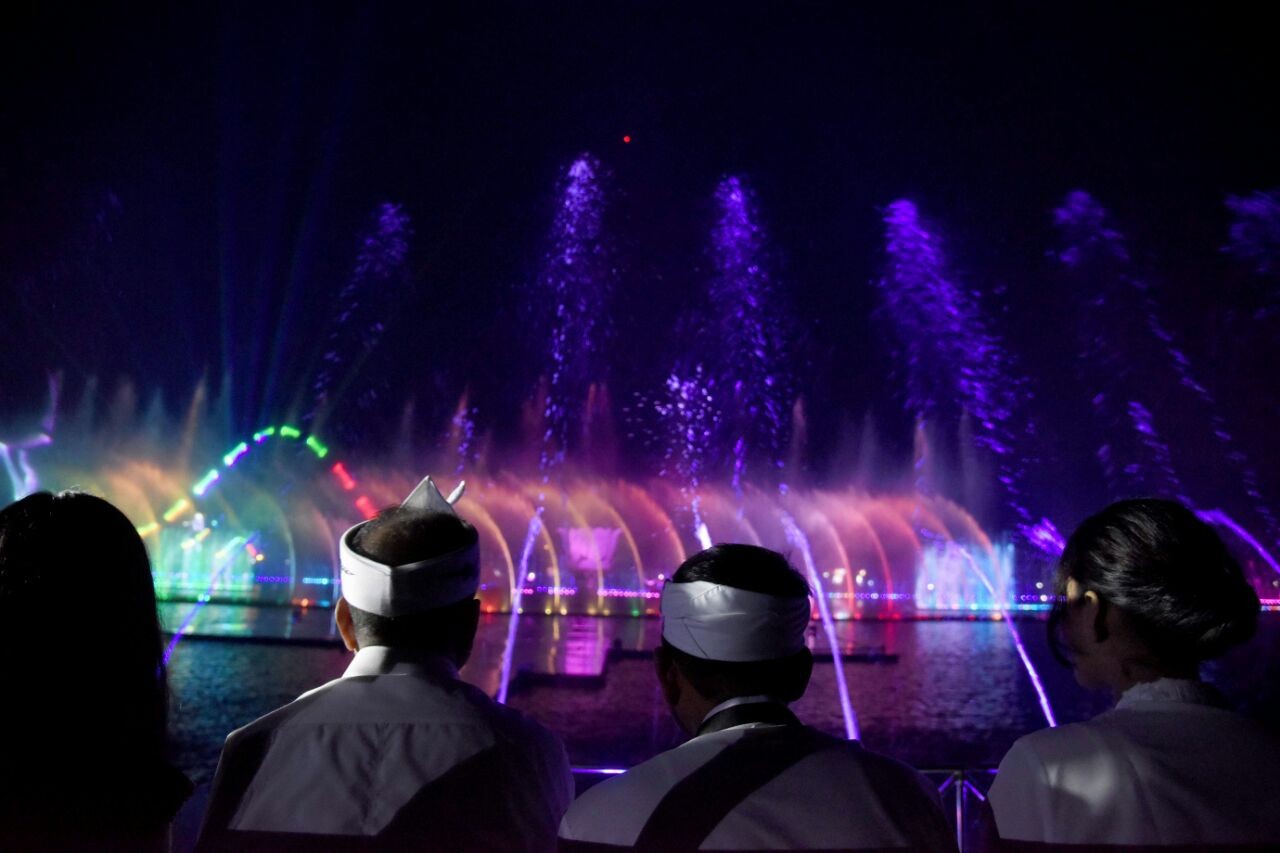 - (-/-)
Tourism Minister Arief Yahya recently made a special visit to the Sri Baduga Water Fountain Park in Purwakarta, West Java.
This Jan. 6 visit served as a follow-up to a recent trip he made to the Bale Panyawangan digital museum in the same regency. He went to the venue with Purwakarta's regent, Dedi Mulyadi, by his side.
Designed by Mulyadi himself, the three-hectare fountain park, launched last year, is said to be the biggest of its kind in Southeast Asia.
Once there, the tourism minister was greeted by the park's mix of musical and dancing water and light shows. He only had to spend 15 minutes watching the spectacle before heaping it with lavish praise.
"Just two words: extremely cool," Yahya said about the show, while giving the park's overall design a two-thumbs-up gesture.
He saw enormous potential in the park as a place that could attract all types of visitors. He said that the park, with its colorful water and light backdrop, ought to be used as a venue for art performances.
"There should be colossal shows here. The lighting and sound systems could be further expanded upon," Yahya suggested.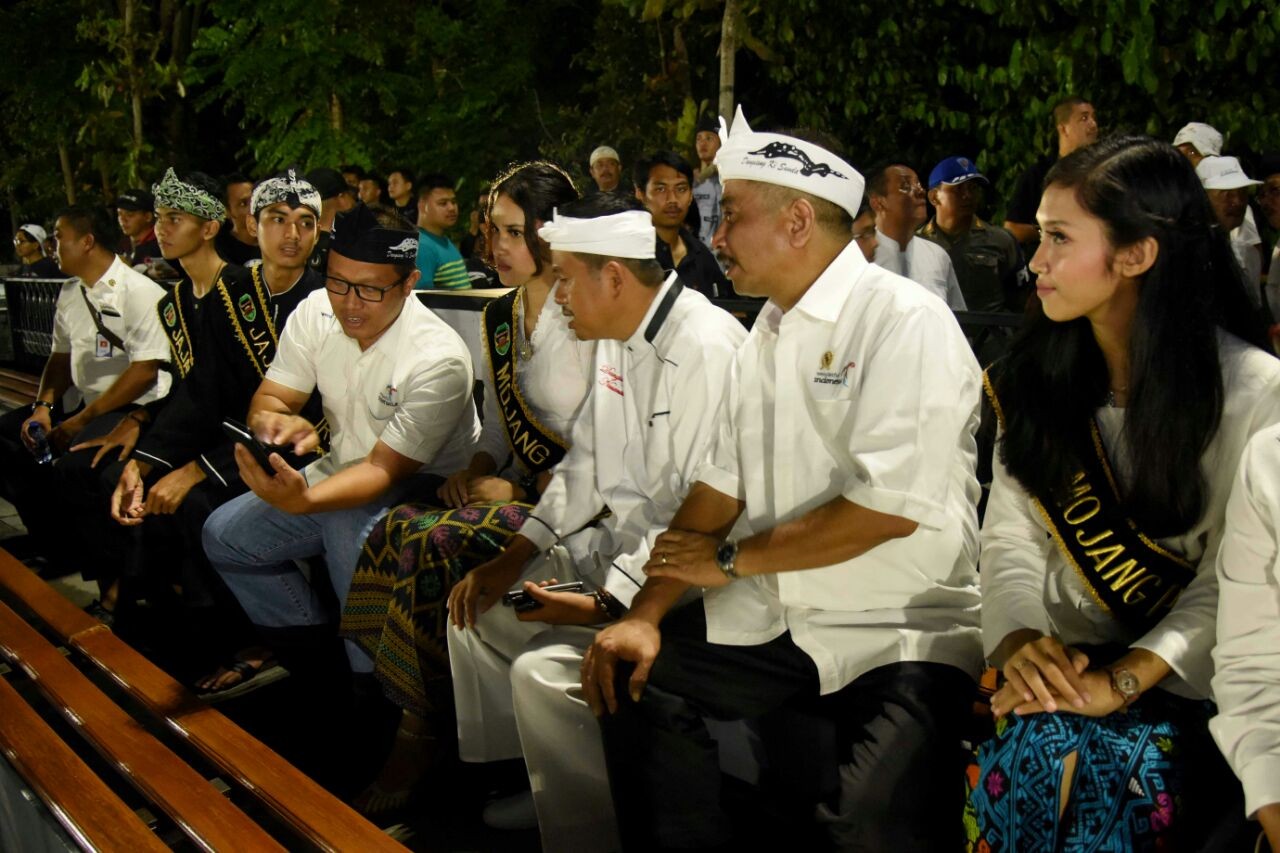 -(-/-)
Yahya is confident that these changes could transform Sri Baduga Water Fountain Park into a world-class attraction.
Such a change could turn the park into the kind of must-see place a tourist would sorely regret not visiting when in Purwakarta.
"What we have is already on an equal level to what is in Dubai and Guangzhou. Purwakarta should be able to beat these two famous world cities because what we have here is even better," Yahya said.
Mulyadi said that he will take the tourism minister's recommendations into account. He guaranteed that in the near future, when the park gets officiated, the minister's vision will become real.
"Yes, in order to perfect the park, we definitely will realize these things. We are also still focused on adding more seats so that visitors can be comfortable. We are also working to make the water tunnels as attractive as can be," Mulyadi said.
Efforts are currently underway to build two rows of seats around the fountain areas that can help accommodate 5,000 visitors per show.
Topics :
You might also like :
Comments