Boarding at Marlborough College Malaysia
Inforial

The Jakarta Post
Jakarta |

Mon, February 13, 2017

| 12:00 am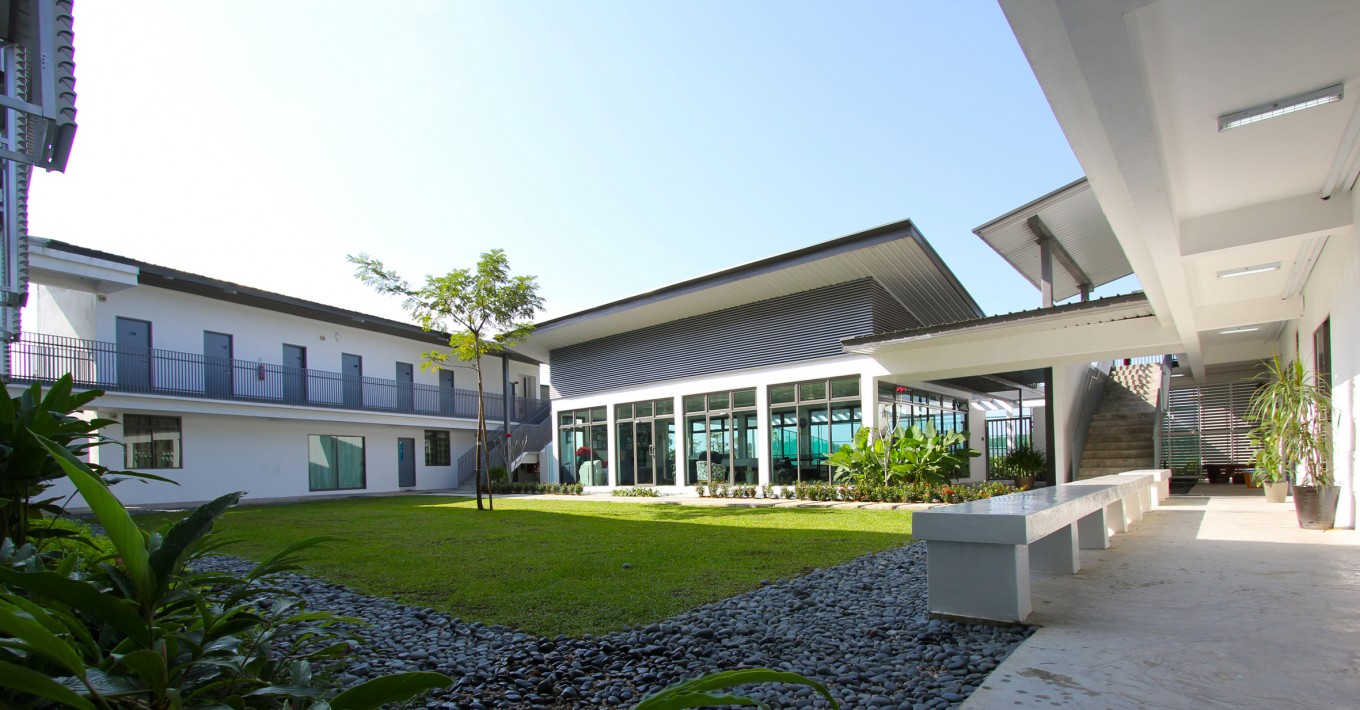 - (-/-)
By Leanne Rowlands
Boarding forms a close-knit community where the girls are cared for and cared about. It is unquestionably an extended family where the girls have a mutual respect for one another and develop close friendships and bonds as well as provide many moments to cherish and many from which to learn. A community environment forms the basis outside of academia, sporting and creative areas where the girls are able to form important relationships with adults and peer groups alike. These are critical to supporting and guiding them as they become young adults. Having worked in small, large, UK and international boarding schools, it is clear that every child must feel that there is somewhere to turn when dealing with daily pressures. It is increasingly the case that young girls feel the pressure of exams, social acceptance, image, parental pressure and expectations; the boarding house and its tutor team should be the safe and stable environment that provides this sanctuary.
Here at Marlborough College Malaysia, Compassion, Companionship and Conversation are unwaveringly prevalent in the boarding community and the ethos of our Mother school, in Marlborough, UK, of Rigour, Responsibility and Respect are key qualities in ensuring that a community thrives. Part of my role as a Housemistress has been to foster these qualities into the daily lives of the girls in my care.
A boarding house should be based on traditional values and a holistic perspective; good manners, positive contributions, commitment, kindness and taking responsible risks. I believe that engineering intellectual curiosity through current affairs, encouraging the girls to grasp opportunities that are available, celebrating successes and endeavour and accepting that sometimes things will not always come easily or successfully are what make boarding houses a true home from home. Here at Honan, we work on the principle that "great minds discuss ideas; average minds discuss events; small minds discuss people" (Eleanor Roosevelt) and the House motto 'Inveniam viam aut facium', 'I shall find a way or make one' is, without hesitation, a value that is actively encouraged and this hones the philosophy of the IB.
Parents will naturally be concerned about their daughters being away and it is often the case that parents struggle more than the girls themselves. Homesickness for some of the girls is inevitable and must be accepted as 'par for the course'. When homesickness does occur, there will always be an empathetic ear from the HM, tutors or friends, and their minds are quickly taken off it by the vast number of activities on offer throughout the periods when one may start to miss home.
Exeat weekends occur every third weekend when the girls go home from Friday to Sunday and 'privilege weekends' can also be taken. Parents are welcome, and encouraged, to watch sports fixtures, musical performances and drama showcases. Often, the girls will go out for lunch on a Sunday if their parents live locally or go to a friend's house for the day. Skype, Facetime and Messenger ensure that regular contact can be made during certain times of the day and each boarding house has a Twitter feed that the parents can follow to see 'snap shots' of what their daughters are doing on a day-to-day basis.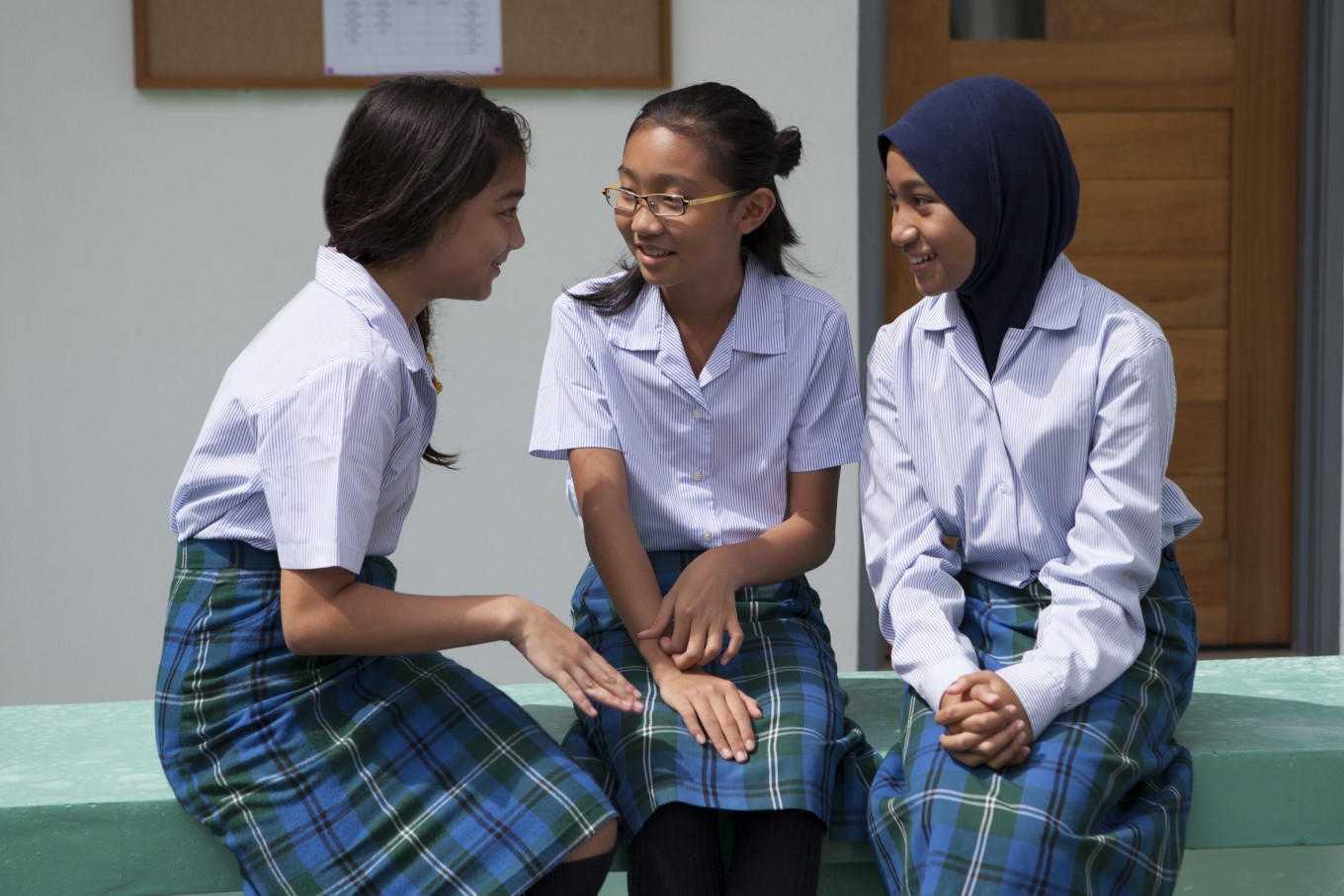 -(-/-)
The 'right time' to start boarding is something that should be discussed between the parents, daughter and the school. Boarding communities have a huge breadth of experience and these discussions are imperative during the admissions process. Parents should not be overly cautious about the age at which their daughters board. Not having their daughters at home is difficult at any age, and often the sooner the girls immerse themselves into an environment that unquestionably facilitates so many facets of life, the better prepared they are to tackle the challenges of adolescence. Boarding in the Sixth Form is enormously advantageous. The additional time that can be spent on prep, on the sports fields, in music practice rooms or on the theatre stage, to name only a few, is far better than spending those hours travelling to and from school.
CAS is an integral part of the IB and the service opportunities that are available to the boarders over the weekend, be it tutoring their peer groups, helping at the local orphanage or organising social events that are plentiful and not pressurised through time constraints. Boarding also prepares our Sixth Form for the next step: university, gap year or embarking on their career path, and the Artemis programme and increasing independence that the boarders gain is invaluable.
I would advise parents that it is important for the institution that you are looking at to be a good match for your daughter. Each school has its own 'unique selling point' and it is crucial that the passions of your daughter can be explored and not hindered at the schools you are selecting. Key areas for a successful school are diversity, a pupil-centred vision and ethos, proactive pupils (both past and present), a creative environment and an atmosphere that is thriving when you visit. These are all aspects that I would suggest you consider, coupled with the more obvious precedents such as academic standing, sporting results, creative enrichment and reputation.
The writer is housemistress of Honan House.
You might also like :