Sampoerna University offers local gateway to US universities
Inforial

The Jakarta Post
Jakarta, Indonesia |

Mon, April 17, 2017

| 12:06 am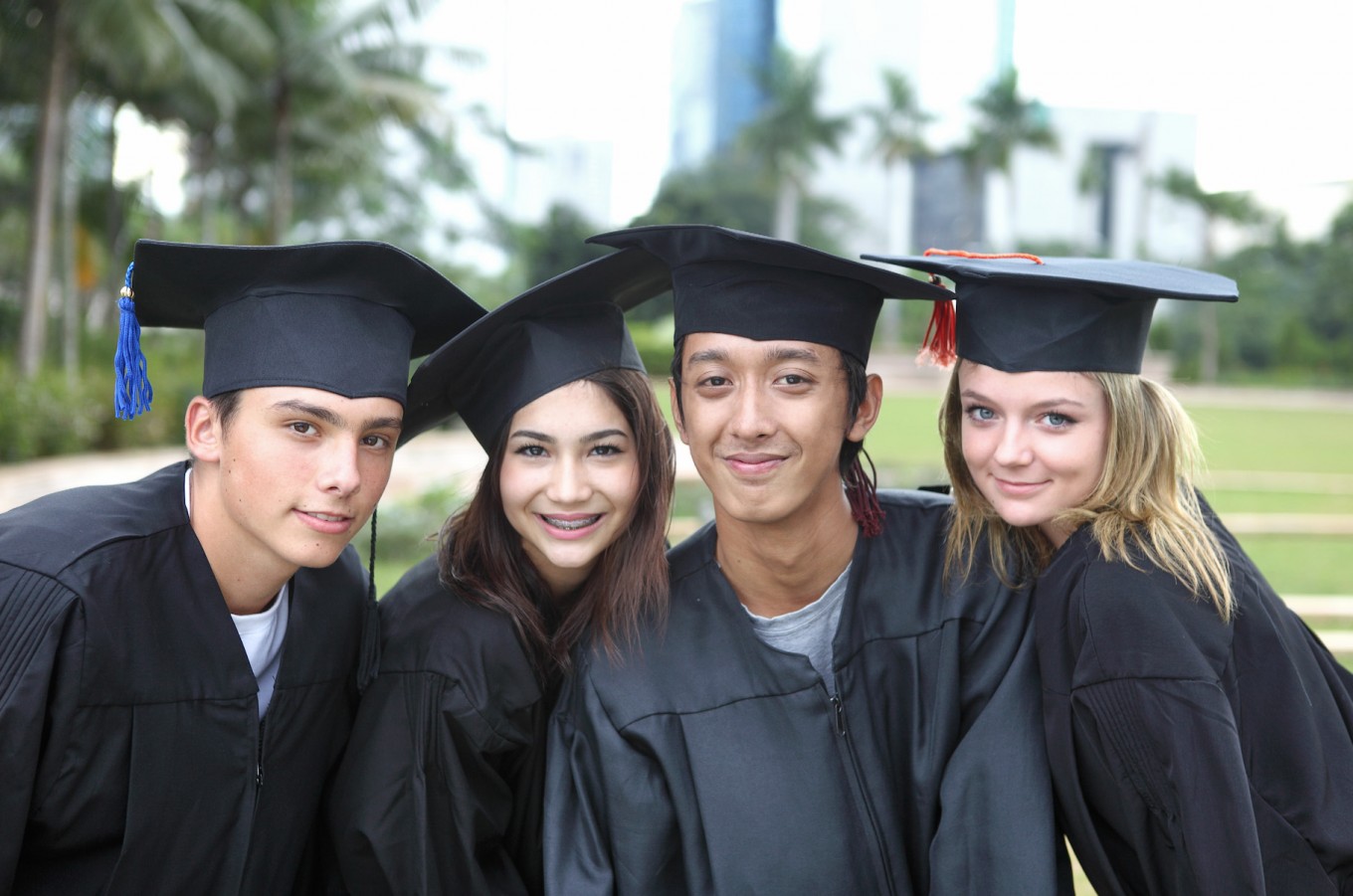 . (Courtesy of Sampoerna University/-)
Only 5 percent of foreign student applicants to universities in the United States are approved. Of this small percentage of enrolled freshmen, the US College Board estimates that only 50 percent of them go on to graduate.
According to Dr. Lauren Clarke, who is dean of the American College at Sampoerna University, the reason foreign students fresh out of high school attending universities in the US tend to drop out is because of the lack of familiarity with US educational approaches and inadequate preparation.
"These students typically enter into university at the age of 17 or 18. At that point, they're still accustomed to traditional instruction, and often lack the skills to engage in interactive learning that most US classrooms require. Also, they may not have the independence to responsibly manage their own time and balance a range of subjects and extracurricular commitments. At American College, they gain a solid foundation in active learning, as well as the necessary academic preparation for US classrooms," Clarke said.
According to a recent survey by NAFSA, a leading international education association, international students in the US often fail because of poor preparation, weak English language skills and concerns over internships.
These facts may be worrying for Indonesian parents who plan to send their children to study in the US. What are the odds that their children will get accepted into a reputable US university? And if they do get in, will their children actually graduate or will all that time and money they invested go to waste?
Sampoerna University understands parents who want certainty and peace of mind, which is why it is offering undergraduate students in Indonesia who dream of studying in the US an opportunity to mature while receiving high-quality academic preparation required to gain admission and succeed at the most prestigious US universities while enabling them to save significantly on tuition and living costs.
In addition, the curriculum is designed with both academic breadth and professional application in mind, resulting in successful student internships and employment after graduation.
Alternative entry method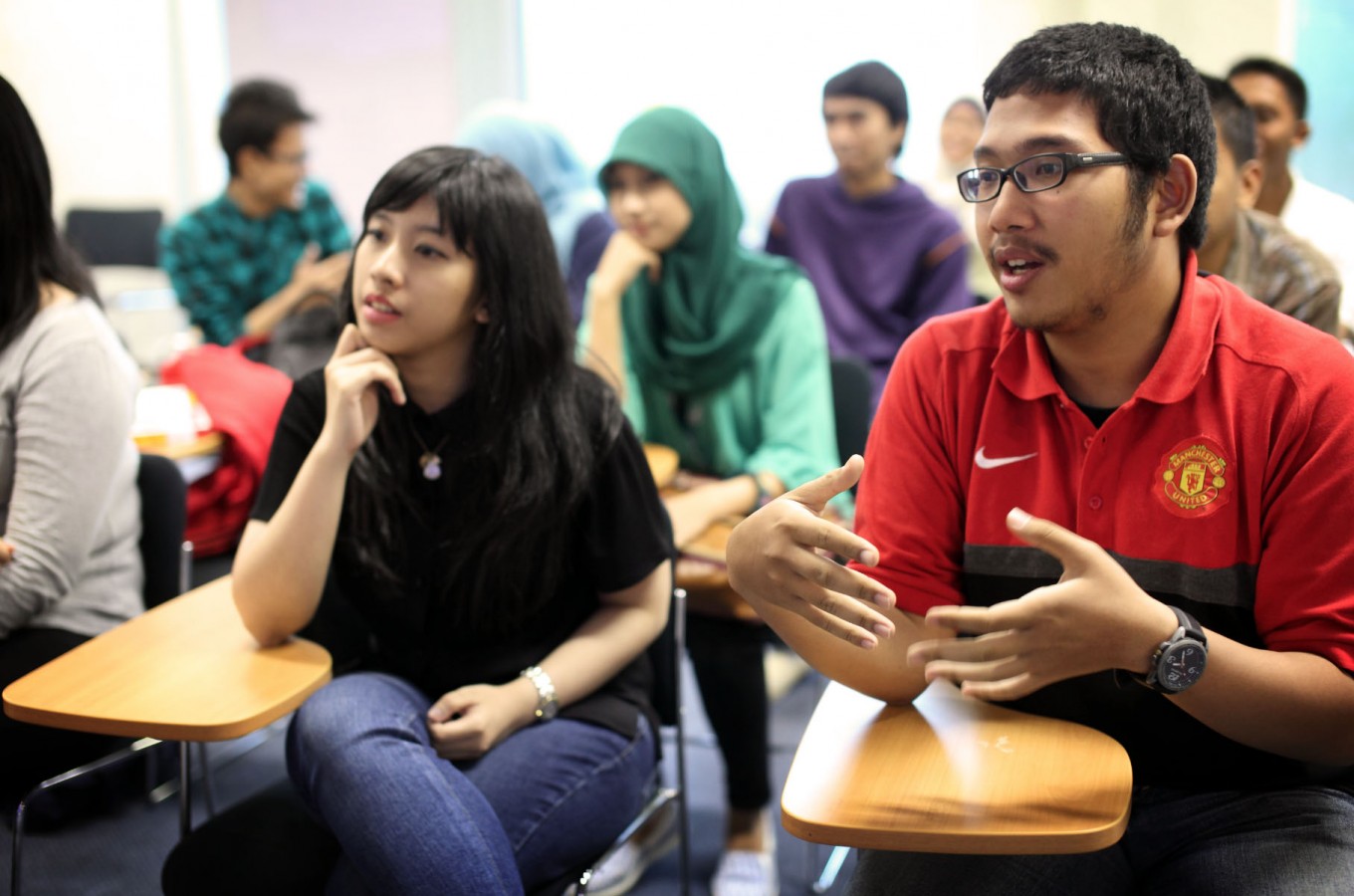 .(Courtesy of Sampoerna University/-)
Through its American College, an Indonesian student at Sampoerna University can spend two years taking general education courses designed by Florida-based state college Broward College, which the Aspen Institute ranks as one of the top three community colleges in the US.
At the end of this two-year period, a student will earn college credits transferable to a university in the US, the very same kind students in the US get if they enroll in a community college.
Normally, according to Sampoerna Schools System's chief academic officer Dr. Marshall Schott, if a student wants to enter a prestigious institution like the University of California at Irvine after graduating from high school, the selection process is very competitive, due to the high requirements in the grade point average (GPA), SAT scores and student portfolios. As one of the best universities in the world, the university receives over 72,000 freshman applications each year and accepts less than 40 percent for admission.
"Community colleges serve as an alternative method of entry to these higher education institutes. Being a community college graduate allows you to skip this highly competitive situation, as the processes and requirements for students transferring from them is lowered as transfer students have already proven their abilities in college level coursework. In the case of prospective transfer students seeking admission to the University of California-Irvine, approximately 60 percent are accepted if they do well in their community college work. This is why Sampoerna University established the American College. It is essentially an American community college in Indonesia for students who want to get into a top-ranked university in the United States," Schott said.
Statistically speaking, according to the US College Board, foreign students who want to transfer to the US after getting an associate's degree at an accredited education institute back home have a much better chance of getting into and graduating from a US university of their choosing, with acceptance and graduation rates in US universities jumping 30 to 50 percent.
As such, community colleges are invaluable pathways for students pursuing higher education in the US. This is especially true for the American College at Sampoerna University, as it has a Student Parent Advisory Center that helps students prepare for life in the US.
College credits and guidance
The American College offers general education courses for undergraduate students that apply to almost every major available at US university. In addition, a partnership between Sampoerna University and Louisiana State University – one of America's top universities – allows students to seamlessly pursue an engineering degree at the Sampoerna University campus in Jakarta.
Throughout the two-year community college program, students at the American College get to earn 48 to 60 fully transferable general education credits divided into about 20 classes.
Each class in the American College consists of 20 to 30 students, taught in English by highly experienced local and foreign professors who have been educated at some of the world's best universities. Similar to most US universities, over 80 percent of the faculty hold doctoral degrees in their field.
Significant financial savings
In addition to a more certain reliable path to a US university or to a partner university in Indonesia, the American College also provides significant financial benefits for parents.
Foreign students who go alone to the US immediately after high school have to pay enormous tuition and living costs. According to the College Board, the average annual cost of attendance at US state universities is approximately US$40,000 per year for international students. The American College at Sampoerna University allows parents to save big on overall expenses.
"We want to facilitate the growth of the middle class in Indonesia by providing opportunities to study at some of the best universities in the world. Spending two years at American College means you potentially save up to half of all university expenses, as the process means that you spend the first two years of your higher education here in Indonesia," Clarke said.
To learn more about the American College, feel free to drop by Sampoerna University's Open House on April 29, 2017, at L'Avenue, Pancoran.
For more details visit http://bit.ly/2o8dfQ9.
Topics :
You might also like :