SK-II celebrates women with new facial treatment

Jakarta, Indonesia |

Wed, December 6, 2017

| 12:15 am . (Photo: Courtesy of SK-II/.)
Women in the world who have chosen to define their own destinies and live life on their own terms are the subject of prestige skincare brand SK-II's latest limited edition bottle, the "SK-II Facial Treatment Essence – Change Destiny Limited Edition."
To promote the message of this limited-edition facial treatment, SK-II has collaborated with three pop culture giants: Chinese singer-songwriter Dou Jing Tong, K-Pop star Choi Soo-young from Girl's Generation (SNSD), and top Japanese actress Haruka Ayase. Together, SK-II and these women will be unveiling a statement film that brings to life SK-II's #ChangeDestiny attitude. Watch it here.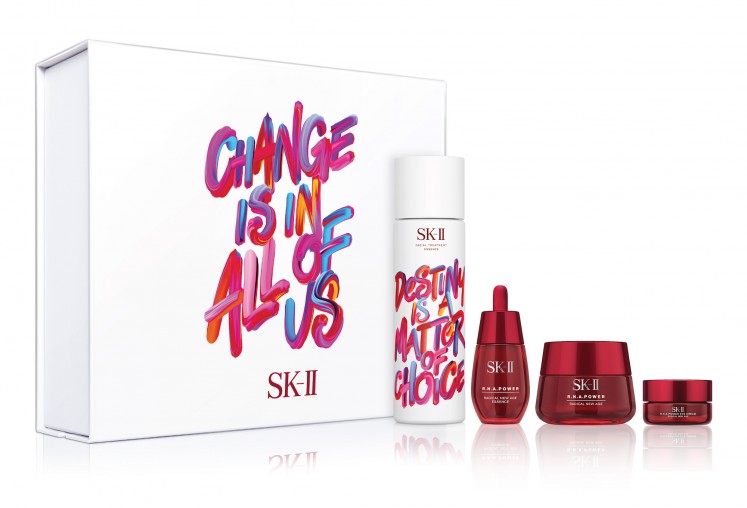 . (Photo: Courtesy of SK-II/.)
The limited-edition bottles come with three unique mantras, "Be the Person You DECIDE To Be", "CHANGE is All of Us" and "DESTINY is a Matter of Choice", individually emblazoned across the all-white bottles.
These bottles will be available in stores until Dec. 31. They range from the SK-II Skin Revitalizing Set, priced at Rp 2.94 million, the SK-II Radiant Aura Set, which is Rp 4.03 million, and the SK-II Youthful Beauty Set, available at Rp 4.36 million.
In the spirit of celebrating individual choices, SK-II is encouraging women to make their commitment and declare their statement with the bottle that best represents their personality with the hashtag and rallying cry #YourStatementYourBottle on social media.
You might also like :