FWD Life provides comprehensive, affordable protection with FWD LooP
PT FWD Life Indonesia

The Jakarta Post
Jakarta, Indonesia |

Tue, February 13, 2018

| 04:26 pm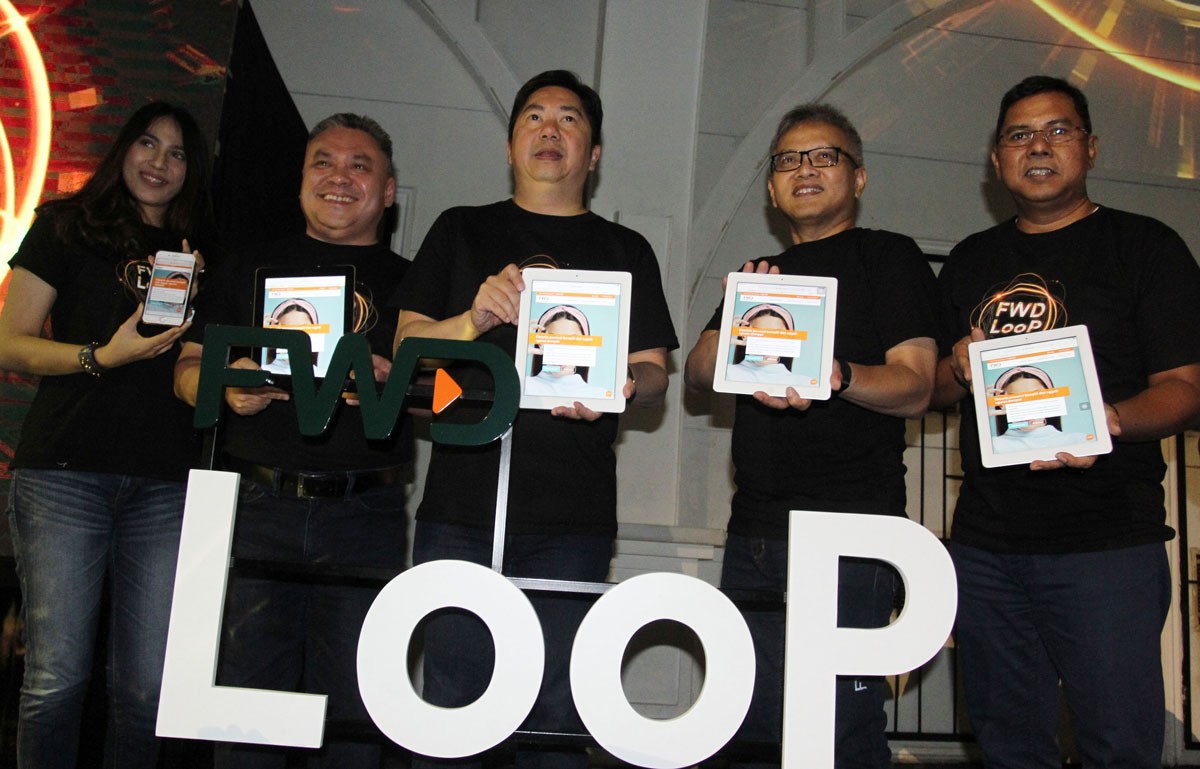 . (./.)
Digital life insurance provider PT FWD Life Indonesia (FWD Life) has launched FWD LooP, a comprehensive life insurance product that provides full coverage for things like critical illnesses and inpatient treatment, all while remaining affordable. FWD LooP makes use of a unique combination of online sales distribution and offline agents to give customers a unique, easy and convenient experience in purchasing insurance wherever they choose.
FWD LooP is expected to help boost the nation's currently low insurance penetration rate of 2.99 percent of the gross domestic product. One of the reasons behind this low penetration is the public perception of life insurance products being too complicated, difficult to understand and expensive.
"Our vision is to change the way people look at insurance. We are committed to ongoing innovation to respond to consumer demand for insurance products that provide comprehensive protection at affordable prices. And certainly, with the support of technology, the buying process for life insurance can be made as easy as online shopping," FWD Life president director Choo Sin Fook said at the FWD LooP launching ceremony in South Jakarta on Feb. 12.
According to Ade Bungsu, FWD Life's chief of product proposition and sharia products, the company is committed to providing a unique and differentiated experience for each of its new products.
"FWD Life has previously offered the only life insurance product that provides coverage for personal accidents from various high-risk activities, with BEBAS AKSI. It has also launched Less Exclusion, an initiative to simplify, reduce and combine the lists of exclusions for all FWD Life products. Now, in 2018, FWD Life is back with FWD LooP, its latest product, which offers three major benefits, namely, value, fairness and simplicity," Ade said.
Its "value" advantage lies in FWD LooP being comprehensive in its range of protection while not being heavy on the wallet. Through its affordable pricing, FWD LooP provides four key elements of insurance coverage: Rp 250 million accidental death insurance, Rp 125 million accidental death and dismemberment insurance, Rp 125 million of insurance for critical illnesses and inpatient treatment room coverage of up to Rp 500,000 per day.
The premium depends on the customer's age, starting from Rp 250,000 per month for the age group of 18-25 years, Rp 500,000 per month for those aged 26-40, Rp 750,000 per month for those aged 41-45 and Rp 1 million per month for those aged 46-55.
Meanwhile, FWD LooP's "fairness" advantage encompasses the product's full coverage without many "buts." There are no costs in advance and all money paid goes directly toward investment from year one. There are very few exclusions.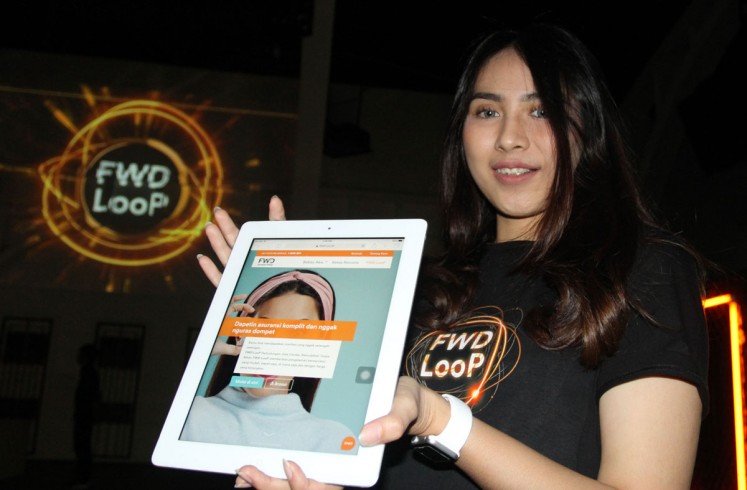 . (./.)
Finally, the "simplicity" part of the product is about how the customer experience is supported by the latest digital innovations. Just like with online shopping, a customer interested in FWD LooP can easily study the benefits the product offers through the internet, wherever and whenever they want, as well as through language made easy for the layperson to understand through the product's website at www.fwd.co.id/FWDLooP.
To make things easy for customers, FWD LooP is available in standard packages adjusted to age groups. Customers can easily understand right from the get-go the benefits they get from the product.
"One of the key strengths of FWD LooP is its combination of online sales distribution and offline agents that allows for a shorter and quicker insurance-purchasing process. Through the internet, a customer can first study the features and benefits of the product, wherever and whenever they want. Then, once that is over, if they are interested, a customer can arrange a face-to-face meeting with an agent to complete the product-purchasing process at the place and time of their choosing. The simplification of this process makes the entire process of becoming insured more comfortable and effective, not just for customers, but also for our agents," FWD Life director and chief agency officer Hendra Thanwijaya said.
The purchasing of FWD LooP insurance can be done as easily as using a transportation app to get a ride on your mobile device. All a customer has to do is visit www.fwd.co.id/FWDLooP. After that, the customer only has to meet an agent once to get full insurance protection and quick investment, without any hassle.
You might also like :