About 'Headliners'

Jakarta, Indonesia |

Mon, April 9, 2018

| 05:59 pm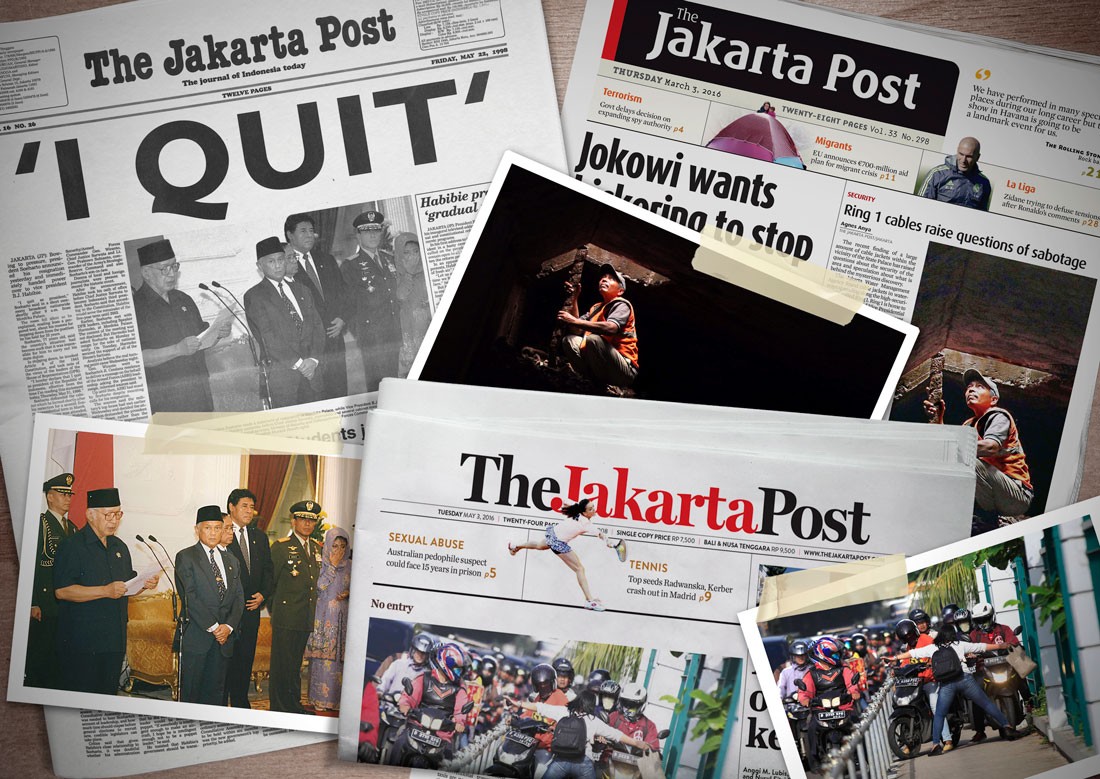 . (./.)
In the performing arts world, a "headliner" is the main artist performing at a music, theater or comedy show. In the automotive world, a "headliner" is the composite material or fabric that makes up the rooftop interior of a car. In the world of journalism, the term "headline" refers to an array of words printed in boldface as the title of a newspaper story, extracting the core message of a news item. Term "Headline" could also be used to refer to photographs that are displayed on the front page of a newspaper.
The Jakarta Post's photo exhibition, called 'Headliners', chronicles a fragment of Indonesian history, which has been recorded and documented by the photographers of the Post throughout the media outlet's 35-year presence in the country from 1983 to 2018. The newspaper's common practice is to pick one or two of the most poignant photos from all the photographs that it publishes on that particular day to be the centerpiece of the newspaper's front page, or the headliner photographs. The headliner photographs would then constitute the face of the newspaper that day.
Throughout its 35 years, the Post has already put out thousands of front page materials, as well as headline photos, and within that time we – a team comprising professional curators, editors and managing editors – have curated the thousands of photos to pick the best 100 photographs and page layouts that have ever made it to our newspaper's headline page to be featured in this exhibition. That is why we decided to call this exhibition 'Headliners'.

The idea to organize this exhibition popped up when seven of the Post's photographers were having a casual discussion. The exhibition is intended to convey our appreciation and gratitude to all the Post's photographers, past and present, as well as to convey our gratitude for the newspaper's 35th anniversary, which will fall on April 25.

The photo exhibition itself will run from April 23 to 29 in the Main Atrium of the Lotte Shopping Avenue shopping center in Kuningan, South Jakarta. To engage exhibition visitors, the newspaper will conduct various thematic talk shows on photography, the launch ceremony of our new platform for images as well as the launch of a photobook by Post photographer P. J. Leo called "The Guardian of Tradition" which captures the lives of members of the Benteng Chinese community in Tangerang, Banten.
You might also like :