Logistics service providers gear up for e-commerce boom
Viriya P. Singgih

The Jakarta Post
Jakarta |

Mon, November 28, 2016

| 05:47 am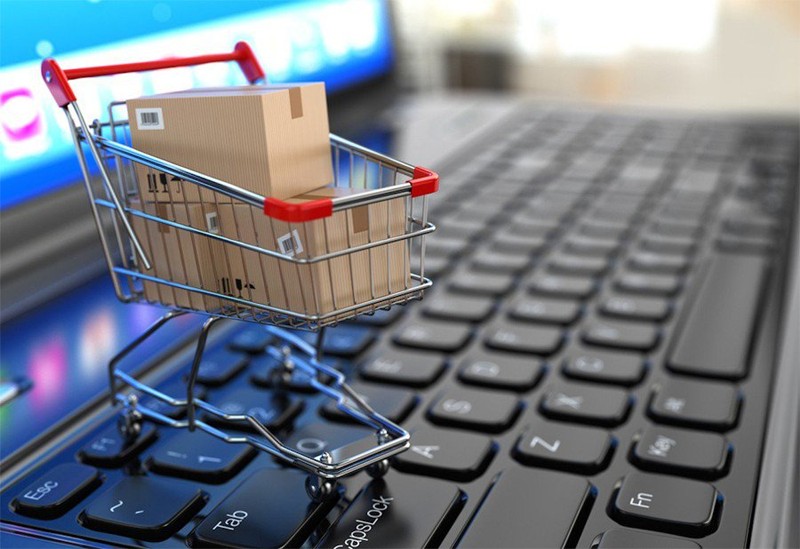 Easy shopping: A small shopping cart sits on a laptop keyboard to illustrate the easiness of e-commerce. (Shutterstock/File)
As Indonesia stands to see a boom in its e-commerce industry, logistics service providers are forced to prepare to cater to a growing number of customers.
What is it like to be a courier in Indonesia, a country scattered over 17,500 islands, in which most of the infrastructure is poorly developed?
It is inevitably challenging, at least for courier service and logistics company PT Tiki Jalur Nugraha Ekakurir (JNE), which has served customers from across the archipelago since November 1990.
To deliver a package from Jakarta to Tanjung Selor in North Kalimantan, which is directly adjacent to the Malaysian border, JNE needs to first send the package by plane to the nearest airport in Tarakan.
A speed boat will then take the package on the one-and-a-half-hour trip to Tanjung Selor.
"It's even harder for us to deliver a package to the Baduy community [in Lebak regency, Banten] because we can only travel in that area on foot," JNE president commissioner Johari Zein told The Jakarta Post recently.
The Baduy, particularly Baduy Dalam (inner Baduy), people are known as a self-isolating tribe who forbid the use of electronics, public transportation and even footwear in their daily life as they aim to live closer to nature.
With such a situation and lack of proper infrastructure, speedy delivery is a Herculean task and it may be even harder in the future, considering that the government plans to turn Indonesia into the biggest digital economy in Southeast Asia by 2020, with a targeted transaction value of US$130 billion.
A study from management consulting firm McKinsey also shows that online sales could make up 7 to 8 percent of the country's total retail market by 2020 from about 1 percent currently.
To help meet the target, the government has instructed stateowned postal service PT Pos Indonesia, which was founded in August 1746, to transform itself into the logistical backbone of Indonesian ecommerce from its current role as a company that heavily focuses on mail delivery.
At present, Pos Indonesia serves around 600,000 daily deliveries and expects the figure to increase to five million by 2020, as it takes e-commerce growth into account.
Pos Indonesia president director Gilarsi Wahju Setijono estimated that retail e-commerce activities could account for 25 to 30 percent of total retail value by 2030.
By that time, it expects the industry's total retail market value to have reached around Rp 10 quadrillion (US$736.92 billion) from the current figure of Rp 4 quadrillion.
This means the value of retail e-commerce alone would reach at least Rp 2.5 quadrillion by 2030 from Rp 40 trillion to Rp 80 trillion at present.
Pos Indonesia plans on investing big, especially on processing centers and storage capacity. Its storage capacity now stands at around 40,000 square meters (sqm) and the company is looking to expand it to 500,000 sqm within the next three to four years.
"In 2020, we aim to complete 90 percent of our total deliveries within only 72 hours. [Chinese e-commerce giant] Alibaba Group is able to complete 70 percent of its total deliveries across China within 72 hours at the moment," Gilarsi said.
Meanwhile, JNE hopes to keep improving its IT sector in anticipation of higher e-commerce growth in the future. "Around 60 percent of our 600,000 daily deliveries come from retail e-commerce market. The truth is, we can maintain a 30 to 40 percent annual increase of revenue in recent years because of the e-commerce boom in the country," Johari said.
Both companies acknowledge that physical infrastructure plays a key role as well and are pinning their hopes on the government's massive infrastructure projects to smooth their operations.
Indonesia slipped 10 places in the latest World Bank 2016 Logistics Performance Index (LPI) to 63rd out of 160 countries surveyed, particularly due to poor infrastructure nationwide, including ports and roads.
The government has announced that it expects to invite more private investors to participate in its infrastructure projects, which require more than Rp 5 quadrillion between 2014 and 2019.
Indonesian E-commerce Association (idEA) chairman Daniel Tumiwa said the emerging demand from retail e-commerce market would only benefit the customers, as each logistics service provider would compete to improve its performance and offer a more competitive price in the future.
Topics :
You might also like :
Comments