Highly encrypted Telegram service the app of choice for terrorists
Fachrul Sidiq

The Jakarta Post
Jakarta |

Thu, December 29, 2016

| 11:26 am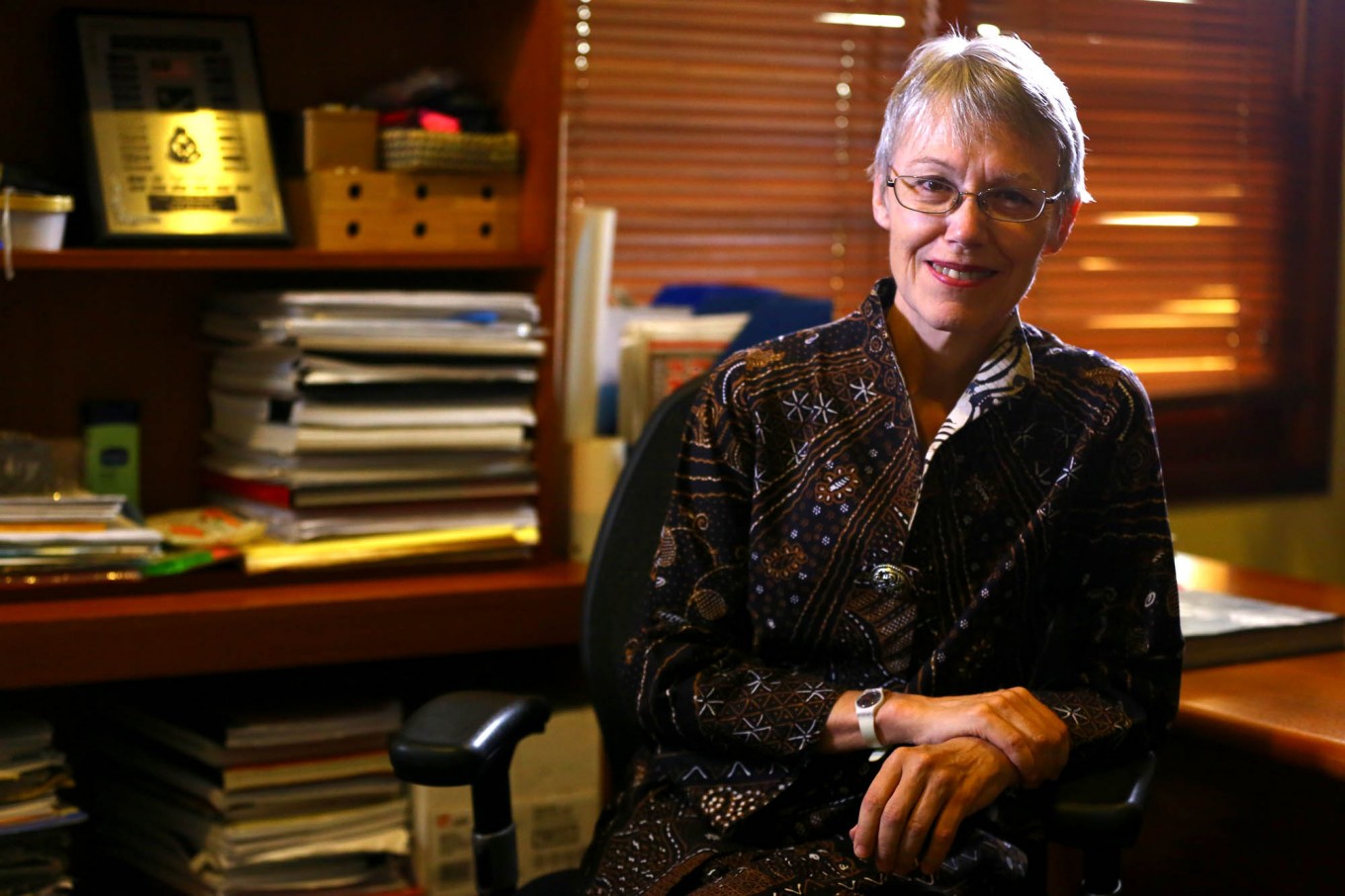 Jakarta-based Institute for Policy Analysis of Conflict (IPAC) director Sidney Jones (the jakarta post/Wienda Parwitasari)
The highly encrypted Telegram application, an instant messaging service, has become a favored medium for terrorist organizations to spread their propaganda and recruit members, a terrorism observer has said.
Jakarta-based Institute for Policy Analysis of Conflict (IPAC) director Sidney Jones said "Telegram is the app of choice for terrorists because its encryption and privacy protections are more stringent than other applications."
She added that Bahrun Naim, an Indonesian fighting in Syria alongside the Islamic State (IS) group, often used the public channel available on the app to give an instructions for amaliyah, a term that is often used by extremist groups to mean an attack or suicide bombing.
Indonesian terrorist suspects have reportedly admitted during police interrogations that they received information about radical teachings from the app. Sidney said a private IS-related group on the app could consist of up to 5,000 Indonesians.
"It is relatively faster to send and receive content through this app and thus recruiters use this feature to spread propaganda videos glorifying the idea of a caliphate," she said.
Another reason why Telegram is used is because the app is more independent. Other social media platforms are thought to be affiliated with governments cracking down on terrorism-related activities, she added.
On Monday, Telegram announced that it had shut down IS-related channels due to mounting concerns from the public.
"An average of 70 ISIS channels are terminated each day before they reach any traction," Telegram said in a statement. (bbn)
Topics :
You might also like :
Comments