Anies to prioritize movement-based approach in developing Jakarta
Callistasia Anggun Wijaya

The Jakarta Post
Jakarta |

Mon, January 9, 2017

| 08:00 pm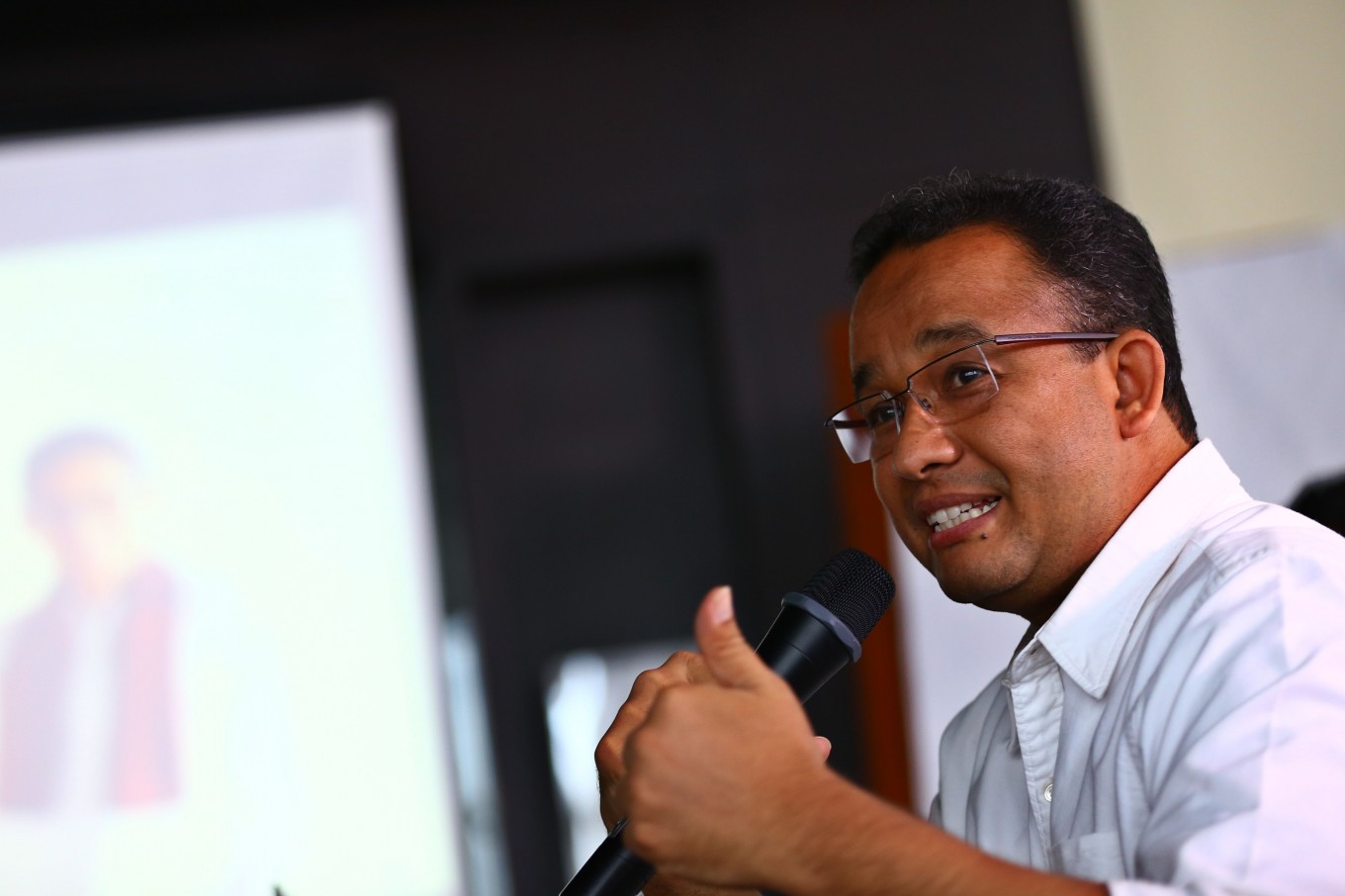 Jakarta gubernatorial candidate Anies Baswedan speaks during his media visit to The Jakarta Post on Monday. (JP/Wienda Parwitasari)
Jakarta gubernatorial candidate Anies Baswedan said he would implement a movement-based administration that engaged all residents in developing the capital if elected.
"It's not enough to develop the city with a 'programs approach' because we need the movement-based approach. Meaning that the administration carries out its duties but gives space for the public to do something. Therefore, [both parties will] work together," Anies said during a media visit to The Jakarta Post on Monday.
(Read also: Ahok has only focused on physical development: Anies)
Anies mentioned that during his term as culture and education minister, he had introduced a national movement to encourage parents to take their children to their first day of school.
He said he would initiate movements that involved residents, including private companies, in improving the city's education, health and entrepreneurship. He also said he would engage CEOs of private enterprises to improve the welfare of the poor.
Anies would engage students and workers to teach children in poor areas, as seen in his well-known Indonesia Mengajar [Indonesia Teaching Movement] program.
Anies went on to say that he planned to involve businesspeople to provide leadership training to school principals in the city.
He stressed that public contribution would not be in the form of monetary contributions.
"We don't want to ask for monetary contributions because all we want is the engagement. Your biggest contribution is when you participate [in developing the city]," he said. (dan)
You might also like :
Comments