Fintech startups flourish in 2016, mostly in lending
Prima Wirayani

The Jakarta Post
Jakarta |

Tue, January 10, 2017

| 05:11 pm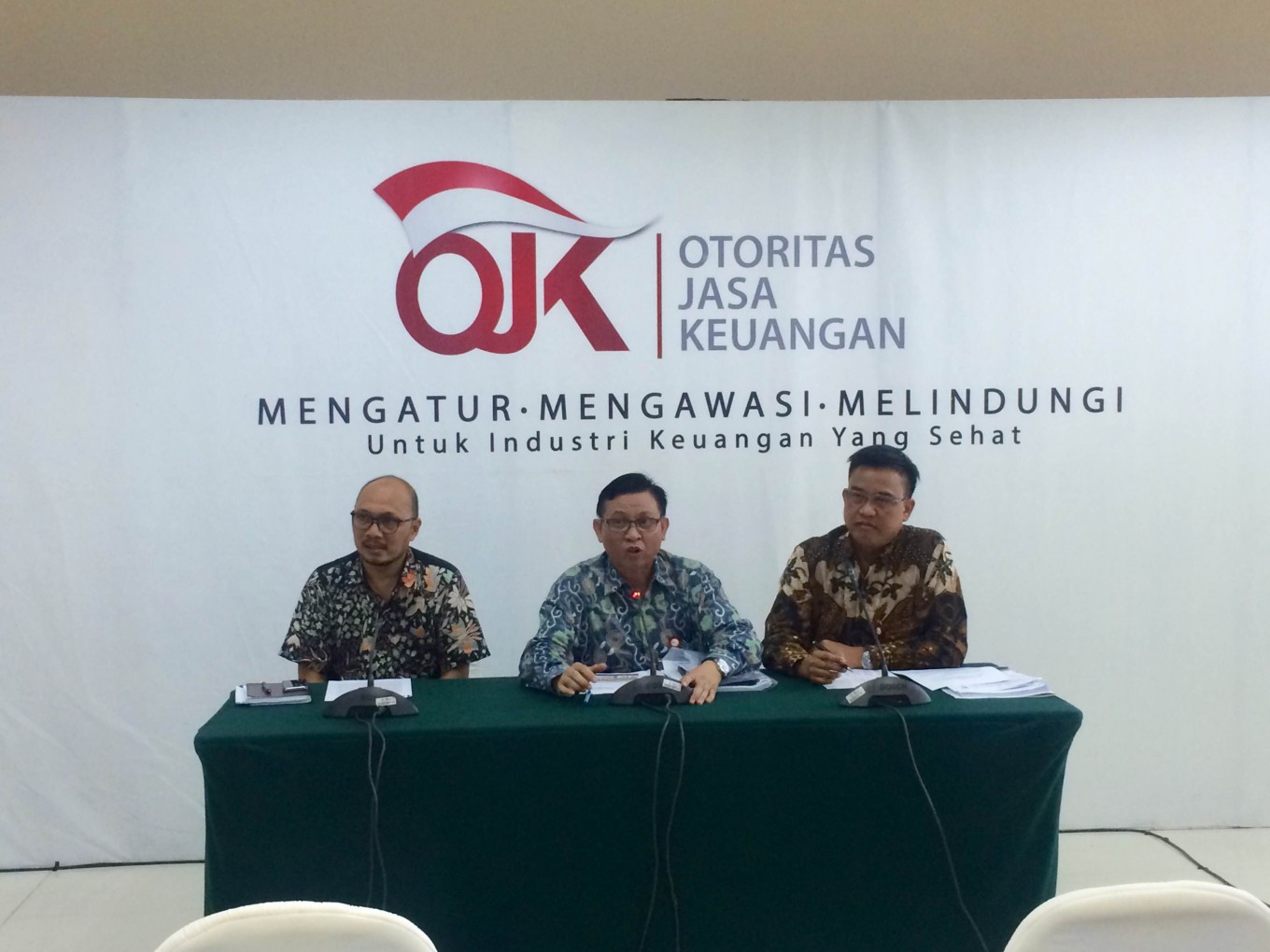 Financial Services Authority (OJK) strategic management deputy commissioner Imansyah (center) talks during a press briefing at the OJK in Central Jakarta on Tuesday. (JP/Prima Wirayani)
Financial technology (fintech) startups mushroomed in 2016, with the number of businesses in the segment soaring last year, according to the Financial Services Authority (OJK).
As many as 135 fintech startups emerged as of December last year compared to only 51 in the first quarter of the year, OJK strategic management deputy commissioner Imansyah told a press briefing on Tuesday.
"The rapid growth needs to be anticipated in terms of consumer protection and national interests related to money laundering, terrorism and financial system stability," he said.
The authority issued in late December a regulation on fintech peer-to-peer (P2P) lending, aiming to create a database of fintech startups to enable OJK's supervision, Imansyah added.
The OJK has yet to identify the types of fintech services the flourishing startups offer, with products ranging from payment, lending, insurance to capital markets.
"But most of them are P2P lenders," Imansyah added.
Total transactions within the fintech platforms are forecast to reach US$37.15 billion in 2021, from $15.02 billion forecast in 2016, representing around 19.8 percent growth rate per year during the period, according to data from market statistics portal Statista. (est)
Topics :
You might also like :
Comments