Trump's man in Indonesia to boost ties with theme park, track
Fathiya Dahrul and Yudith Ho

Bloomberg
Jakarta |

Tue, January 10, 2017

| 11:33 am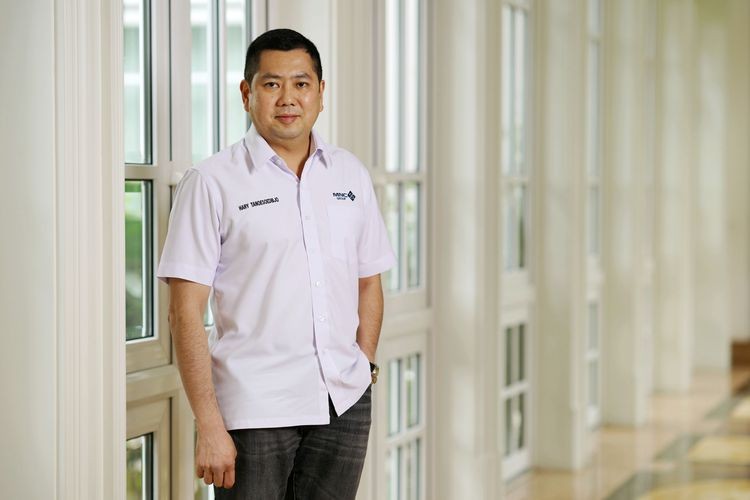 Group Chairman and CEO MNC Group Hary Tanoesoedibjo. (Bloomberg/File)
Indonesian tycoon Hary Tanoesoedibjo says he's fending off potential rivals to his pact with the Trump Organization by building new projects such as a motorbike-racing track and Disneyland-like theme park to cement the alliance.
Tanoesoedibjo's MNC Group, which is redeveloping two Indonesian resorts to be managed by the company owned by U.S. President-elect Donald Trump, is open to more joint ventures given his existing relationship and access. To enhance its 3,000-hectare resort in Lido, West Java, MNC is planning a MotoGP course that will be subsequently pitched to Formula One, Tanoesoedibjo said in an interview at his sprawling South Jakarta residence.
"We're partners -- we can come to meet them anytime to discuss the business," said Tanoesoedibjo, 51, who's working closely with the president-elect's older sons, Don Jr. and Eric. "But for a newcomer, logically speaking, it would be difficult because I don't think Trump may entertain any new project from any new third party except for the existing partner."
The real estate developments are helping Tanoesoedibjo, who built his wealth from free-to-air television and advertising, diversify from his media business that now make up two-thirds of sales. The Indonesian group will spend as much as $1 billion on the two resorts that will bear the Trump brand, said Tanoesoedibjo, who's aiming to reduce his reliance on the media business to 40 percent of revenue in the next five years as he expands other sectors.
Ernie Els
Trump Hotel Collection will manage about 700 hectares of the Lido site to operate a resort, a golf course by golfer Ernie Els, as well as a country club. The golf course has been built, with the country club to follow before the villas and hotel begin construction next year, Tanoesoedibjo said. In addition to the racetrack, his PT MNC Land will also build a residential complex, a factory outlet and a theme park in the scale of Disneyland around the area, he said.
Trump Hotel will also manage Tanoesoedibjo's 100-hectare resort in Bali set across the water from Tanah Lot Temple, including its existing hotel and country club, and talks are being held with golfing champion Phil Mickelson to redesign the course, he said. Villas in the property will be renamed Trump Residences.
Trump has said he plans to put his two eldest sons in charge of the Trump Organization and vowed to do no deals while he's president. He's expected to outline a plan for leaving his business at a news conference on Wednesday.
While some shares of MNC group's listed companies advanced after Trump's surprise win, they have since pared gains. Shares of PT MNC Land, which rallied as much as 8.7 percent following the election, has lost more than half of the increase. PT Media Nusantara Citra has retreated 10 percent since the election and PT Global Mediacom slumped 18 percent, outpacing the 3.1 percent decline in the Indonesian benchmark stock index.
Media Stakes
For his media business, Tanoesoedibjo plans to merge his satellite and broadband television units, PT MNC Sky Vision and PT MNC Kabel Mediacom, into an entity called Sky Vision Networks that will be offered in an initial stock offering in the next three to four years. Tanoesoedibjo is buying the remaining shares of MNC Sky from the market "almost everyday" to fully own the company before the restructuring, he said.
Tanoesoedibjo has been in talks with a strategic investor keen on buying a stake in the holding company before the share sale, he said, declining to name the suitor.
"I will push all four units of my business to grow with none being too dominant," Tanoesoedibjo said, referring to his media, real estate, banking and investment companies. "It's very important. If you are too dependent on one industry, it's dangerous."
(Read also: MNC Land plans Rp 1.2t capex)
Topics :
You might also like :
Comments