High fire potential predicted for West Kalimantan as rainfall drops
Severianus Endi

The Jakarta Post
Pontianak, West Kalimantan |

Sun, January 15, 2017

| 04:00 pm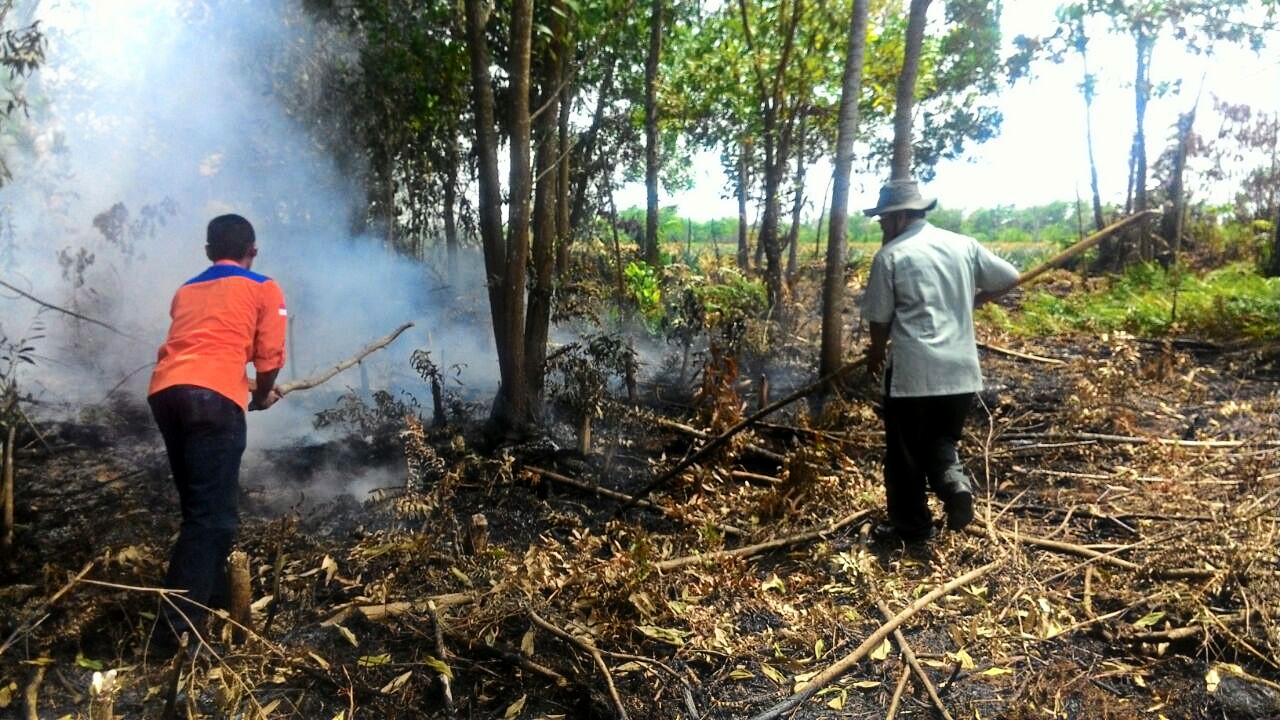 No smoke – Firefighters strive to tackle land fires in Pontianak, West Kalimantan, recently. (Courtesy of the Disaster Mitigation Agency in Pontianak, West Kalimantan/File)
A climatology station in Mempawah, West Kalimantan, has predicted high land and forest fire potential in the province as its climate analysis showed a decline in rainfall, especially in the western and northern coastal areas, in early January.
The lower rainfall was followed by a decline in humidity due to the disappearance of water vapor layers above the land surface. This situation can increase the potential for land and forest fires.
Mempawah Climatology Station head Wandayantolis said less rain, followed by a decline in humidity, had led to higher intensity sunlight reaching the land surface.
"It is predicted that the rainfall decline will continue. In the middle of January, the 10-day rainfall rate will be only around 21 to 100 millimeters, or in the low-to-middle category," Wandayantolis said on Friday.
He said the higher potential for fires in plantations, forests and settlement areas must be anticipated because high temperatures and low humidity would make it easier for fires to spread.
(Read also: Riau, Kalimantan get helicopters to prevent land, forest fires)
The Supadio Meteorology, Climatology and Geophysics Agency (BMKG) in Pontianak said United States' National Oceanic and Atmospheric Administration (NOAA) satellites detected seven hotspots in West Kalimantan on Jan. 12. They were located in four regencies and municipalities across the province, namely Pontianak city and Kubu Raya, Mempawah and Sintang regencies.
The West Kalimantan Disaster Mitigation Agency (BPBD) said 1,575 hotspots were recorded in 2016, down from 2,721 in the previous year. The agency's emergency division head Bosman Hutahaean revealed that 342 were detected in Sanggau last year, making it the regency with the most hotspots. (ebf)
You might also like :
Comments