Freeport seeks to dodge piling problems
Viriya P. Singgih and Fedina S. Sundaryani

The Jakarta Post
Jakarta |

Wed, February 15, 2017

| 09:53 am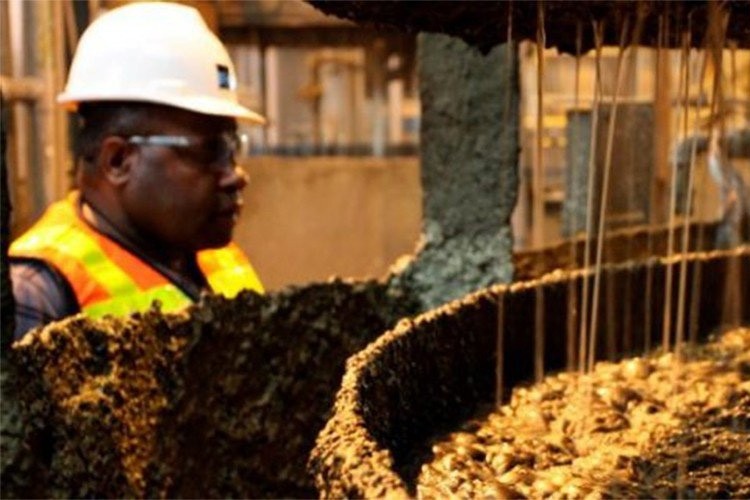 Value added output: A worker monitors the mineral flotation process to produce copper, gold and silver concentrates in one of Freeport Indonesia's facilities. The dried concentrates are taken to Amamapare port, Papua and shipped to molding factories. (Kompas/B. Josie Susilo Hardianto)
Gold and copper miner PT Freeport Indonesia, the country's biggest taxpayer and oldest foreign investor, is in for another rough ride as it struggles to fight the government's demand to divest controlling ownership and resolve allegations of legislative contempt.
Freeport's headache intensified last week when the Energy and Mineral Resources Ministry claimed the firm had agreed to convert its contract of work (CoW) to a special mining license (IUPK), and required it to divest 51 percent of its shares and construct a smelter.
(Read also: Freeport says it hasn't agreed on new contract scheme)
In exchange, the government allowed the company to resume its exports of copper concentrate to prevent massive layoffs in its operations in the backwater regency of Timika in Papua, where Freeport has been operating for more than five decades.
The government has claimed its recent policy to continue the relaxation of raw and partly processed mineral exports, which many analysts and politicians deemed as against the law, has profited Freeport because the company can continue with exports despite its questionable commitment to construct a smelter in Indonesia to process its products.
While Freeport has indicated it will fight against the share divestment while agreeing to other demands set out by the government, Energy and Mineral Resources Minister Ignasius Jonan has not blinked and insists the company has to comply.
"Why are they refusing the divestment rule? The shares will later be bought by the government or the government's partners. What is exactly the reason behind the company's reluctance?" Jonan said on Tuesday at the Presidential Palace.
Freeport, a local unit of politically wired US mining giant Freeport McMoRan Inc. (FCX), said it would not agree to the contract conversion unless the government provided a long-term investment stability assurance, consisting of fiscal and legal certainties, in accordance to its CoW signed in 1991.
"Freeport Indonesia will keep working with the government to find the best possible solution for both sides. However, no agreement has yet to be made as of today," Freeport Indonesia spokesperson Riza Pratama said.
Under the CoW, Freeport is required to sell 51 percent of its stake to Indonesian entities by 2011, or 45 percent if it has sold a minimum of 20 percent in the local stock market.
However, a string of regulations were issued along the way that eventually allowed Freeport to dodge the requirement to this date, where very few officials have made a fuss. FCX owns 90.64 percent of the company, while merely 9.36 percent is owned by the Indonesian government.
An official involved in the matter said FCX CEO Richard Adkerson was in Jakarta to negotiate a deal, allegedly to get around the 51 percent divestment requirement.
"Freeport will comply with most of the requirements, but not the 51 percent share sale. They will fight hard against that," said the official.
The official is aware that Freeport may resort to taking Indonesia to international arbitration if it cannot resolve the divestment issues, and that if Indonesia's upper courts reaffirm a verdict by the Papua court to demand the company pay US$469 million in water taxes and penalties in the province dating back to 2011.
"Freeport's headquarters feel that Indonesia has disrupted its operations and treated them unfairly. They are mulling over taking us to arbitration," said the official.
Riza, however, denied Freeport would resort to the measure. "We have not thought about taking the case to arbitration," he said.
(Read also: Freeport lands first blow in smelter saga)
As the government refuses to soften its stance, Freeport's plight has taken a new twist on Tuesday as House of Representatives' Commission VII, which oversees energy and mining, prohibited Freeport Indonesia CEO Chappy Hakim from attending a hearing with the commission.
The decision may fuel overwhelming House support for the government to take sterner measures against Freeport and it may also shed Freeport's chances in receiving help to resolve its problems.
In a press conference on Tuesday, the Commission VII demanded Chappy to publicly apologize for his alleged contempt against legislators while calling on Freeport's board of commissioners to reconsider his position as the company's president director.
"As an institution, we demand Freeport to dismiss Chappy. His action is not only contempt of [the House] but also an insult to the state," said Commission VII member Yulian Gunhar of the Indonesian Democratic Party of Struggle (PDI-P).
During a hearing with the commission on Feb. 9, Chappy allegedly pointed his finger at Mukhtar Tompo, a commission member from the Hanura Party faction, and threatened him after being bombarded with questions about the company's smelter development progress.
Mukhtar filed a report on Chappy to the National Police's Criminal Investigation Department (Bareskrim), regarding four articles in the Criminal Code (KUHP) related to insulting authorities, extortion and violent intimidation.
"I was just asking several questions on the new smelter project," Mukhtar said.
"However, at the end of the hearing, when I approached him and attempted to shake his hand, his face suddenly went red and he yelled, 'I've always been consistent! I'm warning you!'"
Freeport has denied the allegations, saying that no actions took place that could be considered criminal.
Topics :
Join the discussions