Buffalo meat to still be imported from India
Stefani Ribka

The Jakarta Post
Jakarta |

Fri, February 17, 2017

| 06:06 pm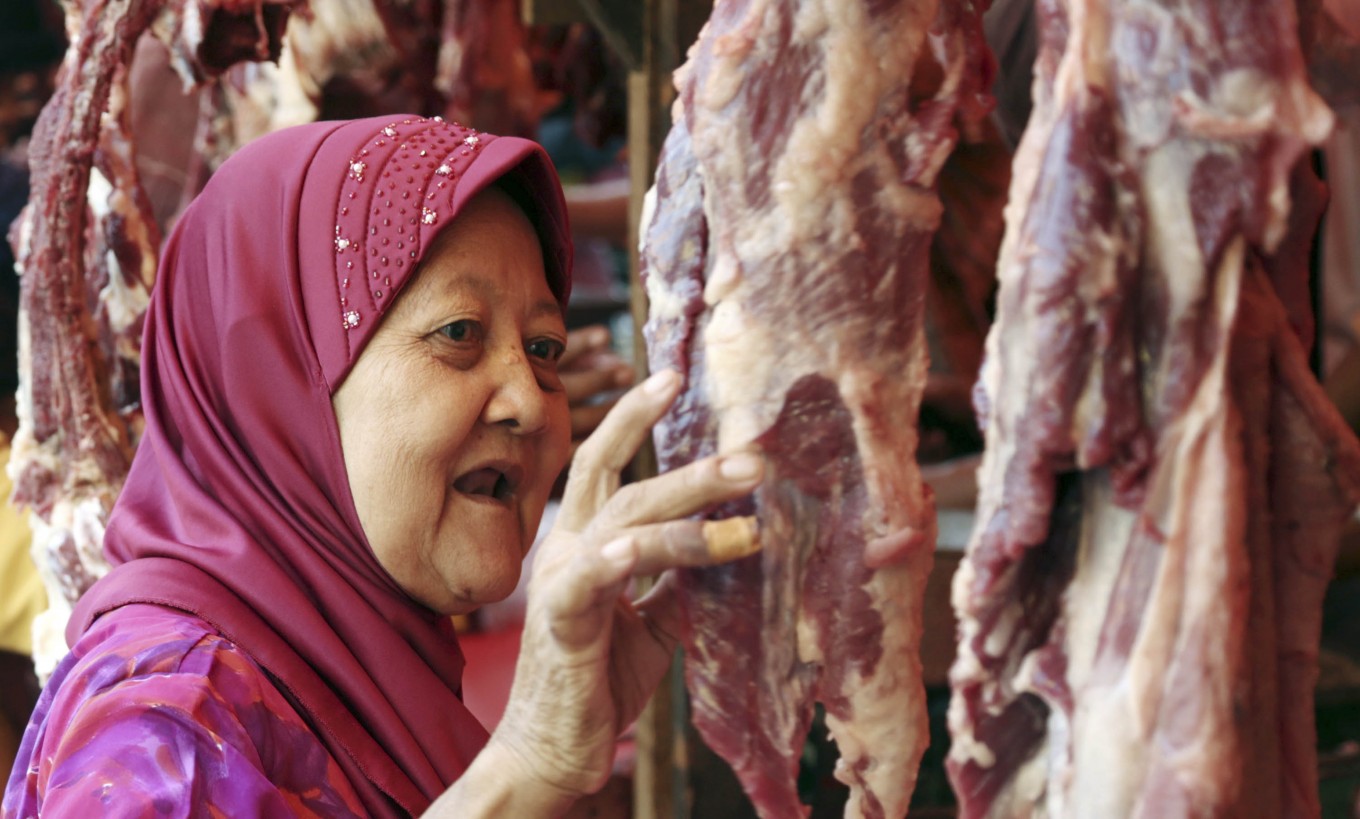 A woman shops for meat at a traditional market in Jakarta. (AP Photo/Achmad Ibrahim)
State-run logistics firm Perum Bulog will still sell buffalo meat from India as the recent Constitutional Court (MK) decision allows the government to do so.
The firm has secured an import permit to bring 70,000 tons of buffalo meat from India late last year and thus far, only 49,000 tons of it has arrived in the country.
The Trade Ministry's foreign trade director Oke Nurwan said the firm will still import the remaining 21,000 tons of it.
"[The 21,000 tons] will still go ahead. There is no problem with that because we've inspected the health requirements directly [related] to India prior to giving the import permit to Bulog," he said Friday.
(Read also: Buffalo slaughterhouses in India FMD-free: Govt)
However, after the 21,000 tons of meat arrives, the government will revise the mechanism should it decide to import more buffalo meats as ruled by the recent MK verdict.
On Feb. 7, MK annulled article 36 E in the 2014 Animal Health and Husbandry Law. The court demands that zone-based meat imports be accepted only during "urgent conditions" and with "maximum security standards."
The decision has triggered various interpretations among businesspeople and government officials.
Previously, beef businesspeople and cattle breeders protested the law, saying it triggered cheap buffalo meat imports from India, which hampered their businesses as they could not compete with the low prices. (bbn)
You might also like :
Comments