Kelapa Gading to set up additional waste banks
News Desk

The Jakarta Post
Jakarta |

Fri, February 17, 2017

| 04:20 pm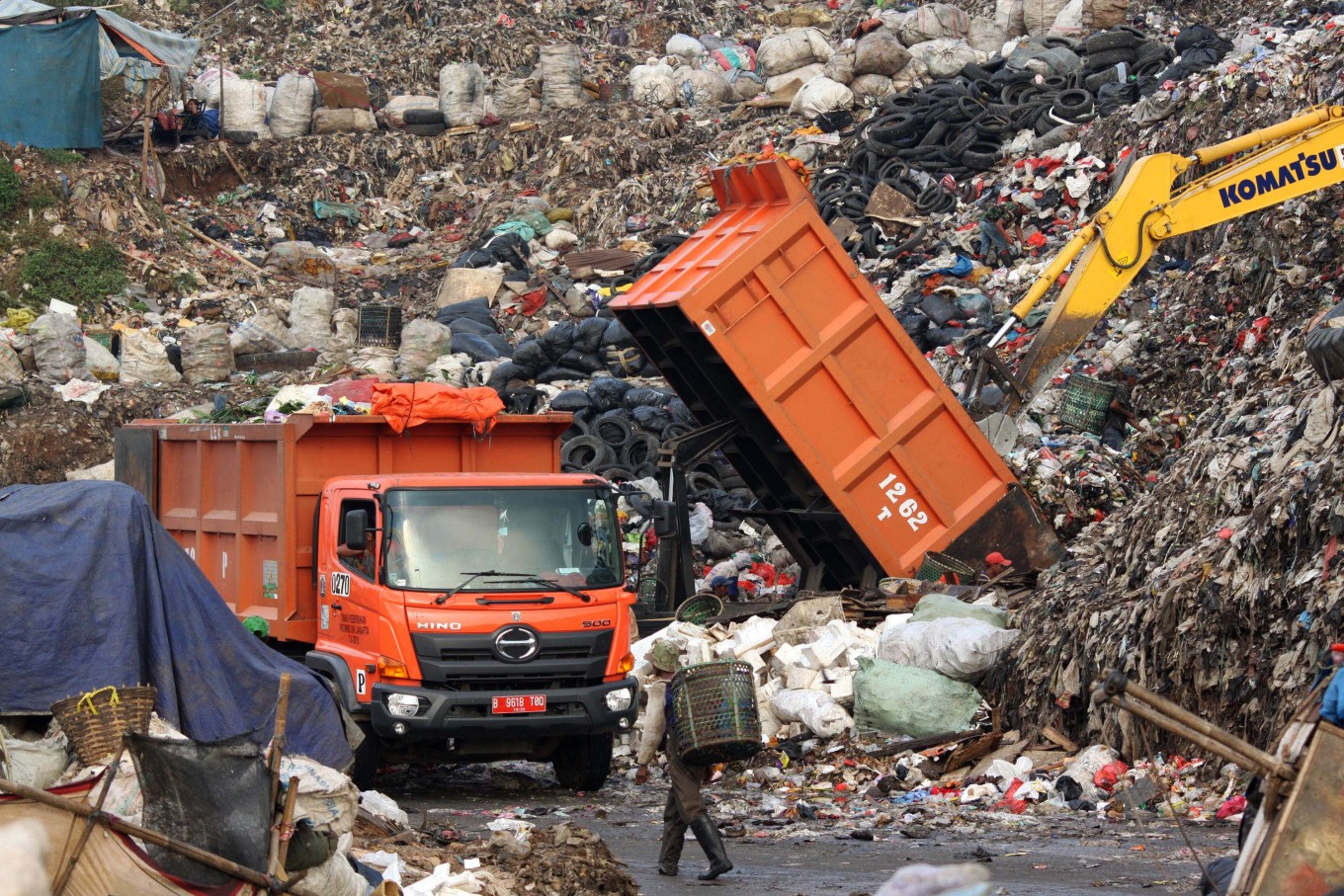 A dump truck unloads waste at the Bantar Gebang landfill in Bekasi in this file photo. Kelapa Gading Barat plans to set up additional waste banks to deal with garbage in the residential area. (Antara Foto/Risky Andrianto)

The administration of Kelapa Gading Barat in North Jakarta is set to set up more so-called waste banks to tackle the garbage problem.
Subdistrict head Suci Chytia Polaputri said on Friday that the residential area produced between 25 and 30 tons of garbage daily.
Hence, she added, waste banks were much needed to reduce the amount of trash and provide additional income for some residents.
Suci noted that there were 22 community units (RW) in her working area, but that only one of them had a waste bank.
"A waste bank is currently only available at RW 03. This year, we want to provide additional ones at RW 05 and RW 08," she said, as quoted by beritajakarta.com on Friday.
Suci added that her administration had been trying to encourage other community unit heads to provide similar garbage management system in their areas.
"We have a target that one RW will have at least one waste bank," she added.
A waste bank is a collection point for trash, where residents can drop their pre-sorted household waste in return for cash. The waste is divided into organic and non-organic. Organic waste gets turned into compost, while non-organic waste is divided further into three categories: plastic, paper, plus bottles and metal.
Waste management has been a major headache in Jakarta for years. The city's 10 million residents produce 4,500 tons of daily garbage, most of which is dumped at the 110-hectare landfill at Bantar Gebang, West Java.
You might also like :
Comments