Only 50% of television stations air national anthem routinely: KPI
Suherdjoko

The Jakarta Post
Semarang, Central Java |

Sun, April 16, 2017

| 10:35 am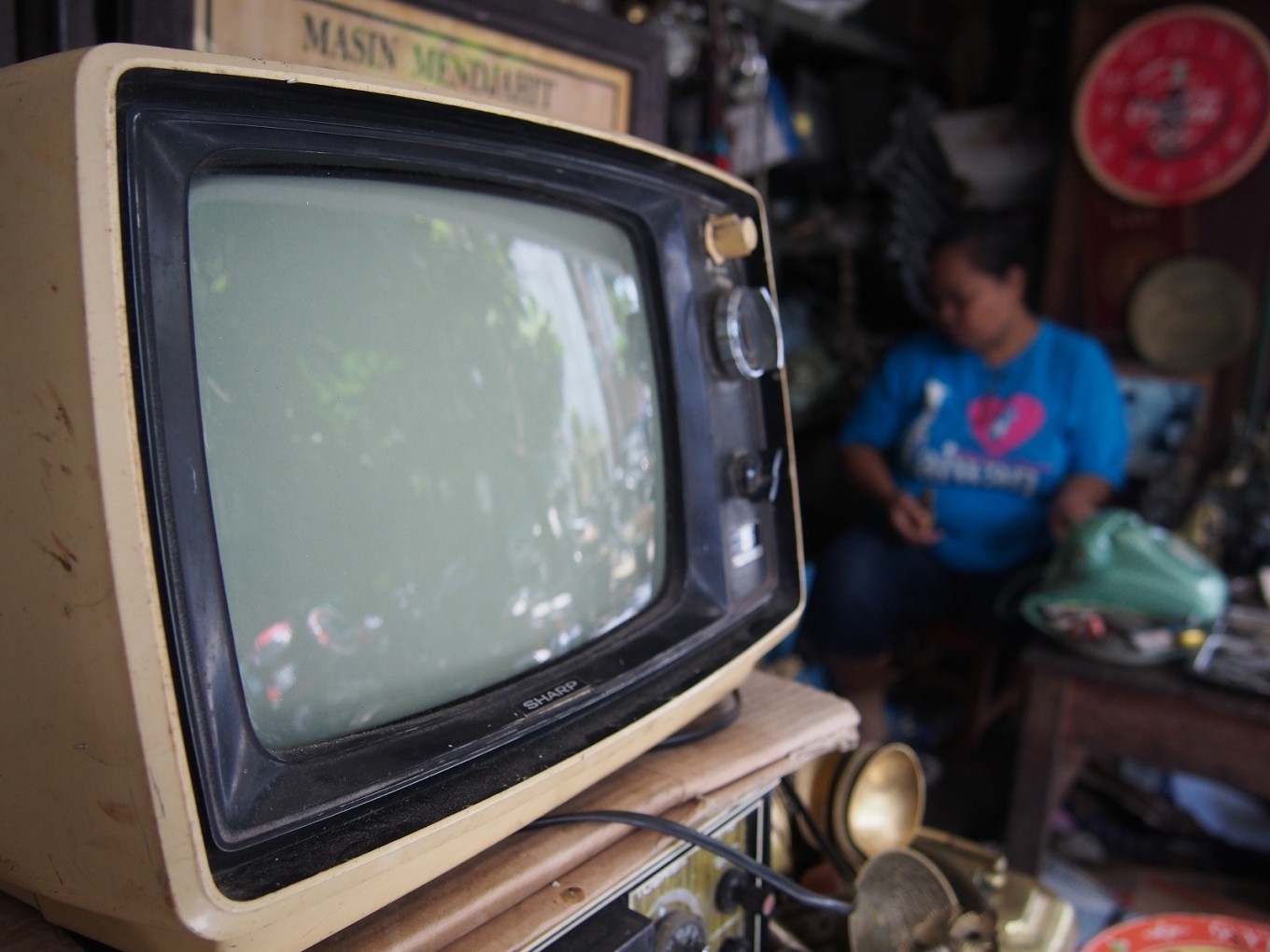 The Central Java chapter of the Indonesian Broadcasting Commission (KPID) says only 50 percent of 16 television stations air the national anthem, Indonesia Raya, routinely. (JP/Ganug Nugroho Adi)
The Central Java chapter of the Indonesian Broadcasting Commission (KPID) reports that half of the 16 television stations monitored in the country do not air the national anthem routinely when opening and closing their broadcasts.
The KPID reported only 4.3 percent of 23 radio stations monitored did not play Indonesia Raya at some time. However, 30 percent of the radio stations did not routinely play any of the mandatory nationalist songs either in at the beginning or end of their broadcasts.
"We are calling on all television and radio stations to air both Indonesia Raya and other nationalist songs routinely. This is mandated by KPI Regulation No. 1/2012 on broadcasting behavior guidelines," KPID Central Java head Budi Setyo Purnomo said on Friday.
The monitoring of the implementation of the KPI regulation was conducted in March and April.
Budi said airing Indonesia Raya and other nationalist songs was important for strengthening the implementation of Pancasila and the 1945 Constitution. He said the KPI regulation explicitly required all broadcasting institutions to air Indonesia Raya at the opening of their programs and nationalist songs at the closing of their broadcasts.
"If a TV or radio station has a 24-hour broadcasting period, Indonesia Raya must be aired at 6 a.m., while the nationalist songs should be broadcast at midnight. Efforts to adhere to this broadcasting rule are really important for strengthening our spirit of nationalism," said Budi.
Tazkiyatul Muthmainnah, a KPID member in the division that monitors broadcasting content, highlighted the importance of airing nationalist songs.
"In this current global era, nationalist songs aired through television and radio are needed to remind people about their country and nation." (ebf)
Join the discussions