SBY demands state's neutrality in elections
Panca Nugraha

The Jakarta Post
Mataram |

Mon, May 8, 2017

| 04:30 pm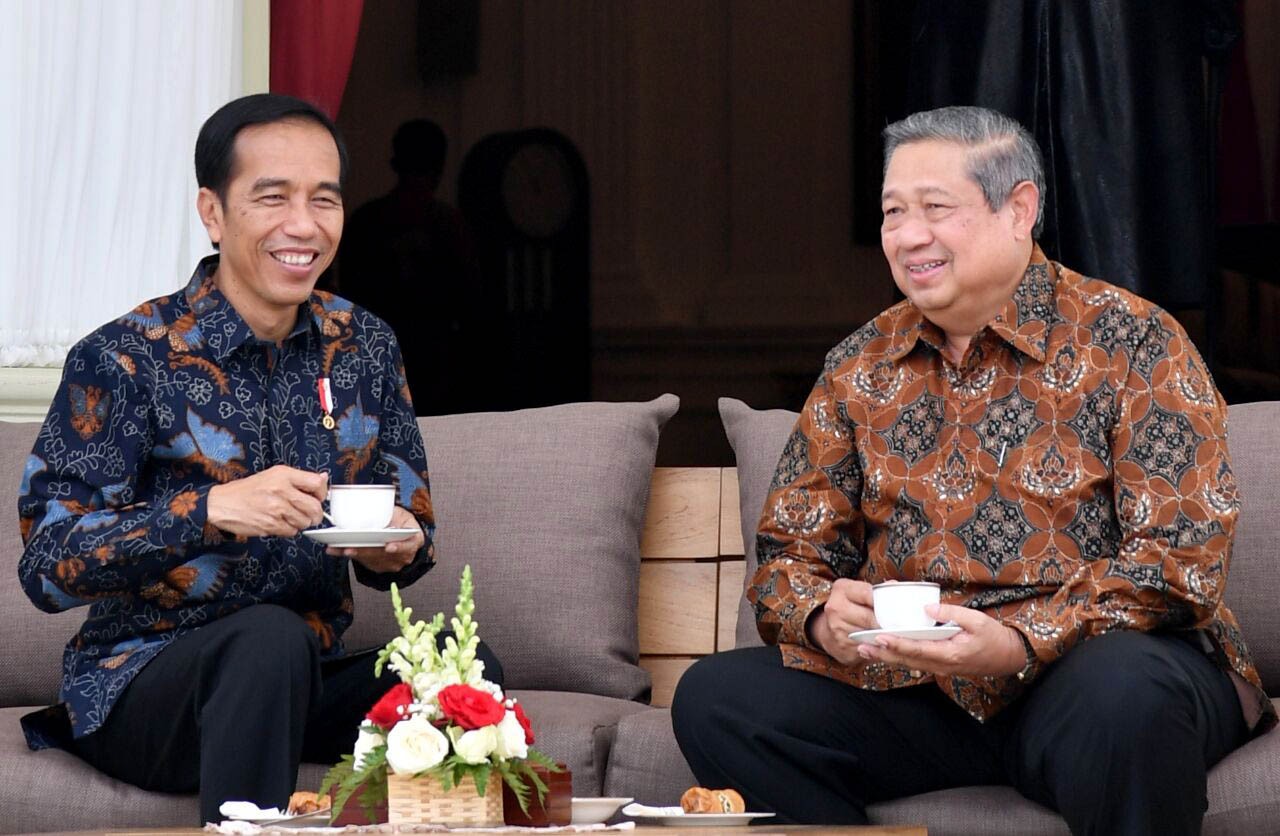 President Joko "Jokowi" Widodo meets his predecessor Susilo Bambang Yudhoyono, who is also Democratic Party chairman,at the State Palace in Jakarta on March 9. (State palace/Laily Rachev)
Democratic Party chairman and former president Susilo Bambang Yudhoyono has demanded neutrality of the state in the 2018 regional elections as well as the 2019 legislative and presidential elections.
Yudhoyono highlighted that the state's bias toward certain groups in the elections would taint the elections and democracy in the country. "The Democratic Party really hopes the state will be neutral and fair in arranging the elections," he said.
"Democracy will be tainted if state institutions, including BIN [State Intelligence Agency], [National Police] and the TNI [Indonesian Military] are not neutral and unfair. Please remember that they have made their vows to God," Yudhoyono said addressing his party's national gathering in Mataram, West Nusa Tenggara, on Monday.
Yudhoyono further commented on the country's democracy, which he said was far from perfect and needed continuous improvement. "The breath of democracy is freedom. Thus, let's preserve freedom. Don't restrict freedom. However, the Democratic Party disagrees with uncontrollable, unethical and irresponsible freedom."
In his speech, Yudhoyono also raised concerns about friction in society, which he said emerged during the Jakarta gubernatorial election.
"The nation is divided because of the Jakarta election. We must seriously resolve this," he said.
Yudhoyono also said that the party has yet to name candidates for the 2019 presidential election. (msa/wit)
Join the discussions