Shangri-La Dialogue kicks off with call for rules-based regional structure
Veeramalla Anjaiah

The Jakarta Post
Singapore |

Sat, June 3, 2017

| 01:30 pm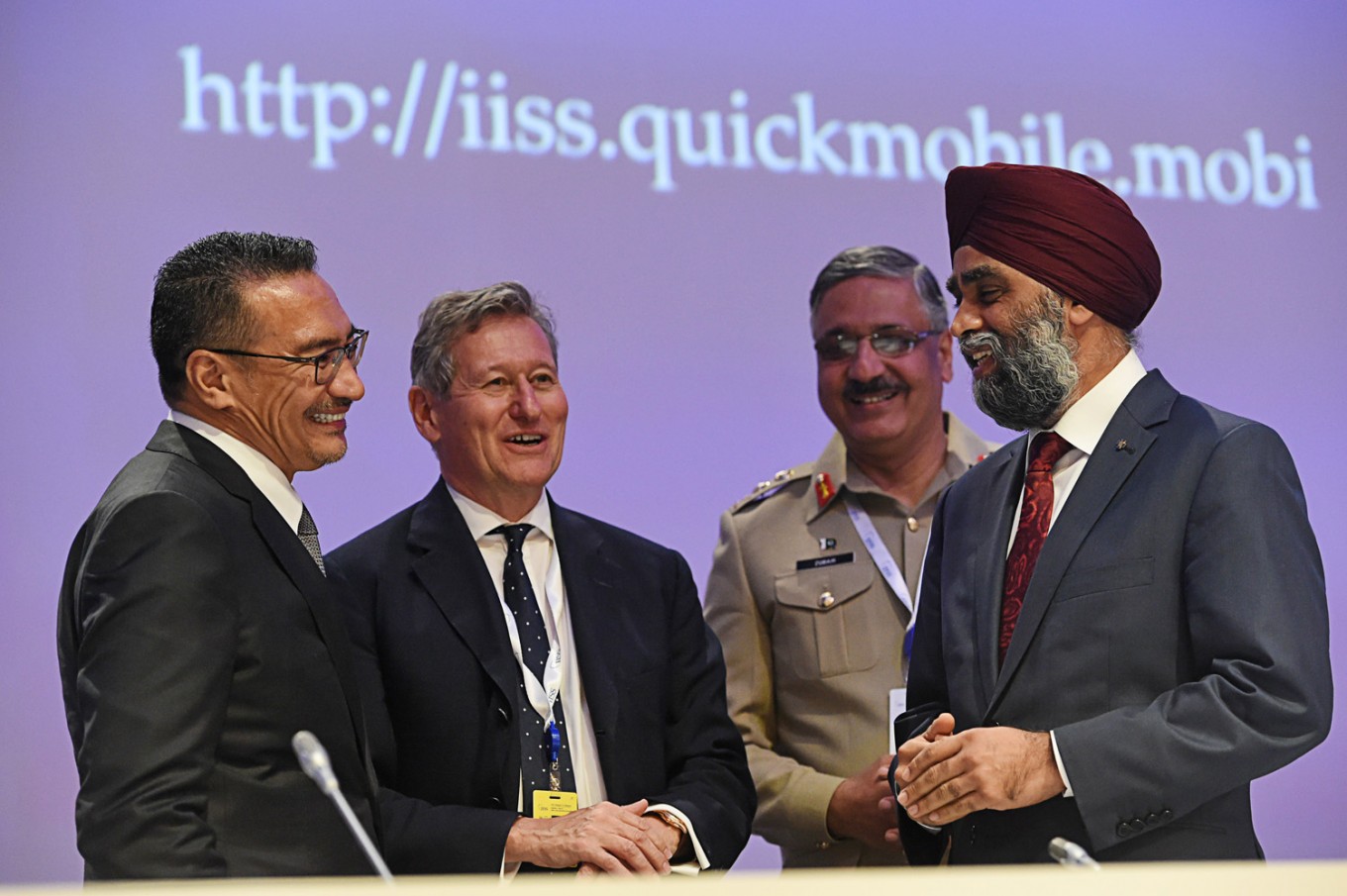 Security diplomacy: Malaysian Defense Minister Hishammuddin Tun Hussein (left to right), International Institute for Strategic Studies (IISS) director-general and chief executive John Chipman, Pakistan Armed Forces general and Joint Chiefs of Staff Committee chairman Zubair Mahmood Hayat and Canadian Defense Minister Harjit Singh Sajjan attend the third plenary session of the 16th IISS Shangri-La Dialogue in Singapore on June 3. The annual summit is attended by defense ministers from around the region and runs from June 2 to 4. (AFP/Roslan Rahman)
The 16th Shangri-La Dialogue (SLD) kicked off in Singapore on Friday evening with a call to preserve rules-based regional security structure in the Asia-Pacific region.
The three-day annual defense ministers meeting was organized by the London-based International Institute for Strategic Studies (IISS).
The Asia-Pacific region, often referred to by Australian Prime Minister Malcolm Turnbull as the Indo-Pacific, has experienced a peaceful security environment and unprecedented economic growth.
"For more than 40 years, our region has seen the greatest burst of economic growth and human advancement the world has ever seen," Turnbull said in his keynote address during the opening ceremony of the 16th SLD at Shangri-La Hotel, Singapore, on Friday.
Turnbull, however, said the economic growth has also brought political uncertainty, with regional tensions and military ambitions on the rise.
"We should be under no illusions. If we are to maintain the dynamism of the region then we must preserve the rules-based structure that has enabled it thus far. This means cooperation, not unilateral actions to seize or create territory or militarize disputed areas," Turnbull said.
"Maintaining the rule of law in our region, respecting the sovereignty of nations large and small is the key to continued peace and stability. It means working within the rules and sometimes accepting lasting compromise. This is what rule of law is," he said, referring to China's unilateral actions in the South China Sea. (ebf)
Join the discussions