Hundreds of professors support KPK against controversial House inquiry
News Desk

The Jakarta Post
Jakarta |

Tue, June 20, 2017

| 12:53 pm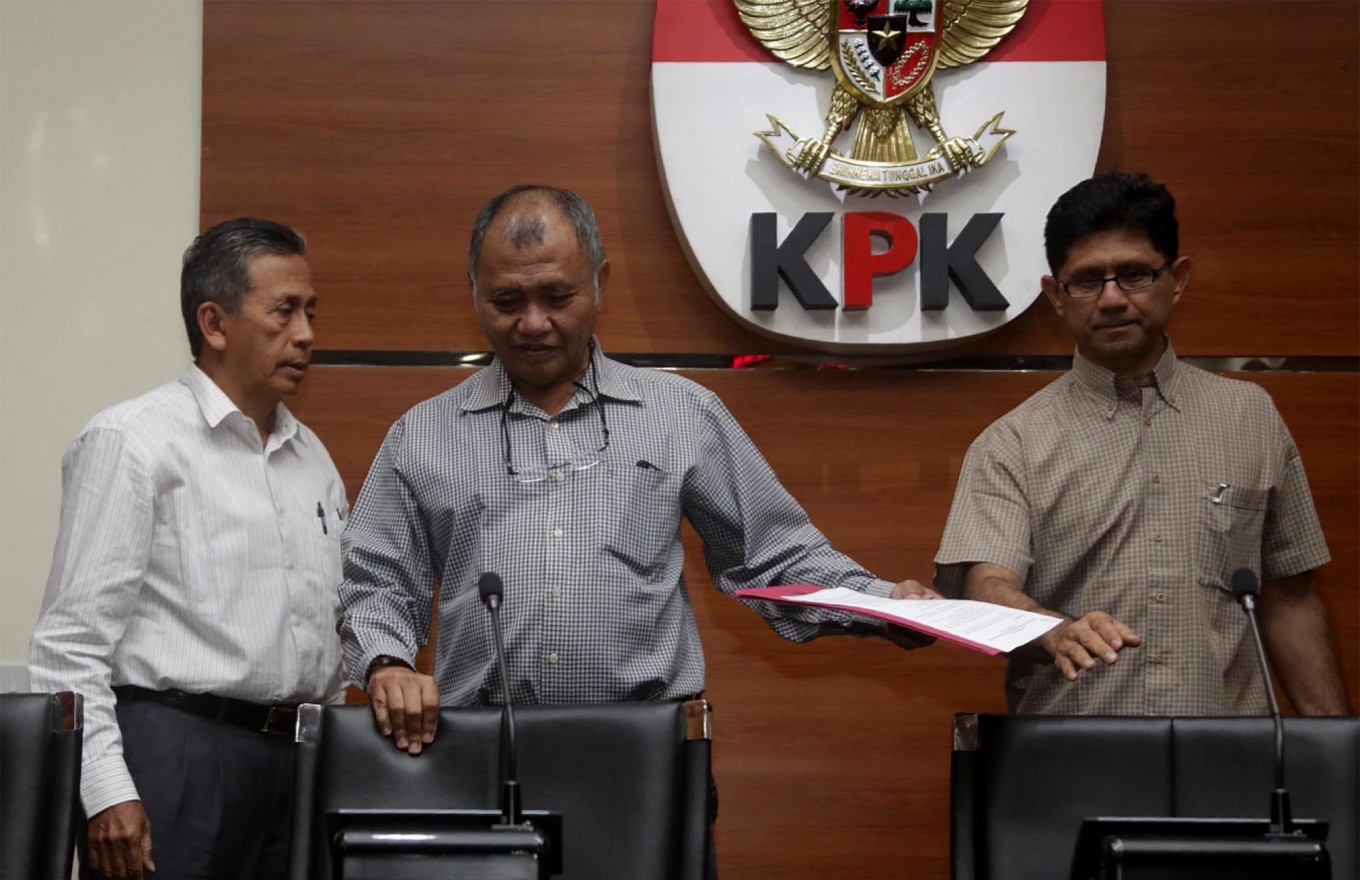 Corruption Eradication Commission (KPK) chairman Agus Rahardjo (center), Supreme Audit Agency (BPK) head Moermahadi Soerja Djanegara (left) and KPK deputy chairman Laode M. Syarif (right) during a press conference on May 27. (JP/Wendra Ajistyatama)
Hundreds of professors from Indonesia's top universities have declared support for the Corruption Eradication Commission (KPK) while it is undergoing a controversial inquiry by the House of Representatives.
A political science professor with Yogyakarta-based Gadjah Mada University (UGM), Muhadjir Darwin, said the declaration was endorsed by 152 professors from 22 universities, including the University of Indonesia (UI), the Bogor Institute of Agriculture (IPB) and Bandung-based Padjadjaran University.
"We call on President Joko ['Jokowi'] Widodo, as well as political parties and legislative leaders, to remain important parts of the efforts to eradicate corruption [...] the inquiry should be cancelled because the procedure is legally incorrect," it states.
"We reiterate that we will remain supportive of the KPK, which is the hope for a cleaner Indonesia."
Read also: House inquiry 'obstruction of justice': KPK
Muhadjir said the move was made especially after reformasi activist and National Mandate Party (PAN) founder Amien Rais pushed toward supporting the establishment of the inquiry following a court hearing that implicated him in a graft case. In addition, Amien has also blatantly accused the KPK of being a "rotten" institution.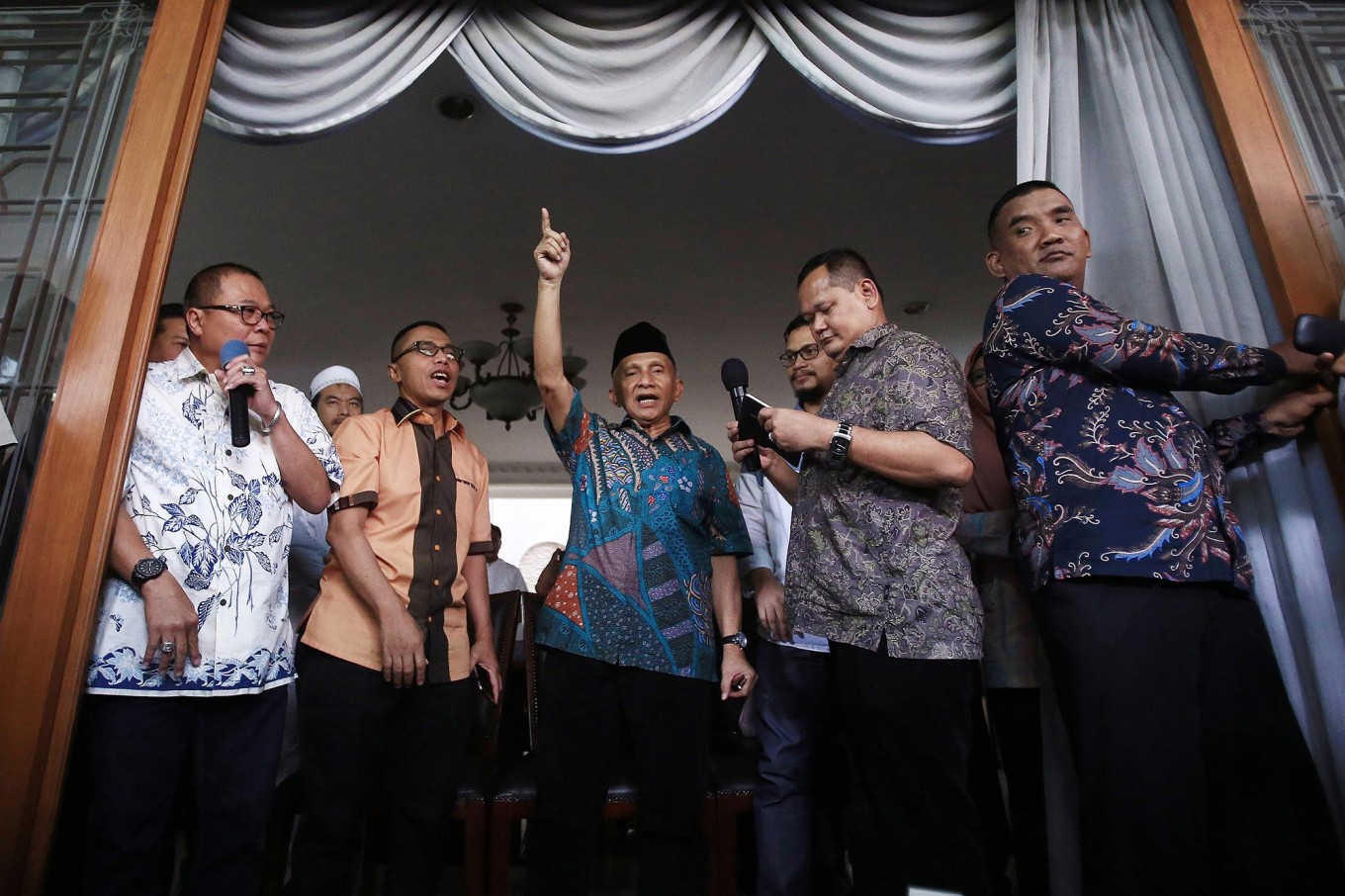 Staying firm: National Mandate Party (PAN) patron Amien Rais (center) says he is ready to clarify information about an alleged transfer of funds from the Soetrisno Bachir Foundation.(JP/Dhoni Setiawan)
He also said that the House of Representatives was using the inquiry because several of its members had been implicated in the e-KTP graft case, making the public give more support to the KPK.
"These kind of things will not cause public distrust of the KPK. Instead, support from the public grows, including from us," he said, adding that parties that support the inquiry could lose votes ahead of the 2019 elections. (ecn/bbs)
Topics :
Join the discussions