Wiranto on Munir: We should be talking about development now
Marguerite Afra Sapiie

The Jakarta Post
Jakarta |

Fri, September 8, 2017

| 06:12 pm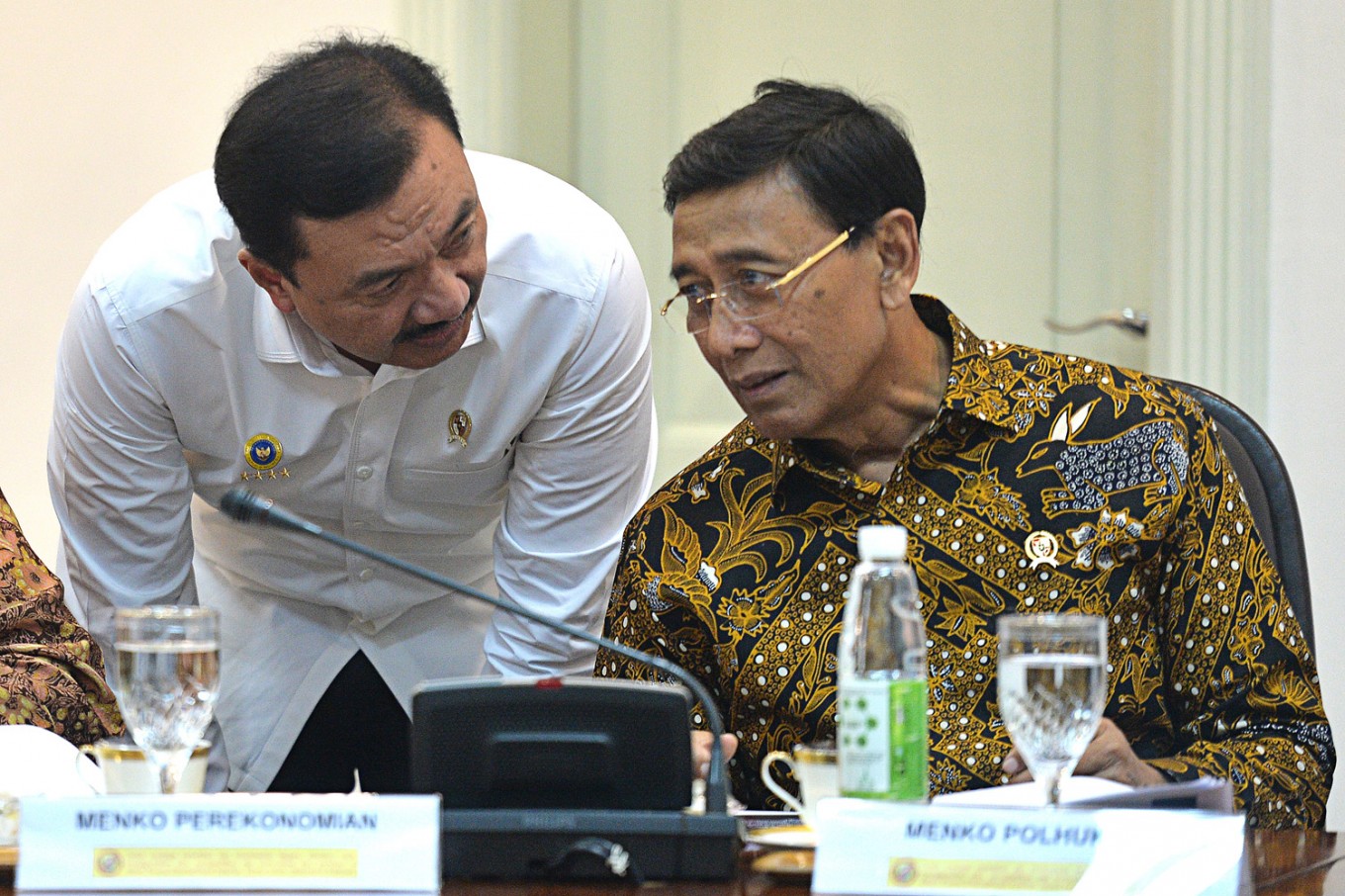 Security talks -- Coordinating Political, Legal and Security Affairs Minister Wiranto (right) talks with State Intelligence Agency (BIN) head Budi Gunawan (left) before a limited Cabinet meeting at the Presidential Office in Jakarta on Dec. 29. (Antara/Widodo S. Jusuf)
As activists howled over the government's lethargy in resolving the murder case of human rights activist Munir Said Thalib, the country's chief security minister said on Friday there were many other things that should be discussed other than the slain activist.
Coordinating Political, Legal and Security Affairs Minister Wiranto was about to attend Friday prayers at the Jakarta State University when reporters ambushed him and asked him about the Munir case, which remains unresolved after 13 years.
"You should have talked about our development, or our plundered territory. Why talk only about [Munir]?" Wiranto replied to questions from reporters on Friday.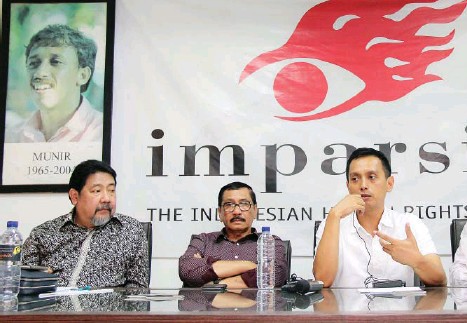 Former chief of the government-sanctioned fact-finding team into the murder of human rights defender, Munir Said Thalib, Marsudi Hanafi (center), as well as former team members, human rights activists Hendardi (left) and Al-Araf (right), speak to journalists during a media briefing in Jakarta on Wednesday, Sept. 6. (The Jakarta Post/Bangkit Jaya Putra)
Munir was the co-founder of the Commission for Missing Persons and Victims of Violence (Kontras). He was known for his crusade to bring to justice to those responsible for the abduction of pro-democracy activists during the last days of the New Order regime in 1998.
He died from arsenic poisoning during a Garuda Indonesia flight to the Netherlands in September 2004.
Wiranto's office has been appointed by Jokowi to lead the settlement of cases of human rights abuse in the country.
The retired general, in his capacity as commander of the Indonesian Military (TNI), then ABRI, during the country's transition period from the New Order Era to the Reform Era between 1998 and 1999, has been accused of being responsible for the Trisakti and Semanggi shootings, as well as the disappearance of pro-democracy activists.
Wiranto has denied the accusations. (ary)
Topics :
Join the discussions