Prodia develops 'precision medicine' to tap into high-end market
Arif Gunawan Sulistiyono

The Jakarta Post
Jakarta |

Tue, September 12, 2017

| 12:38 pm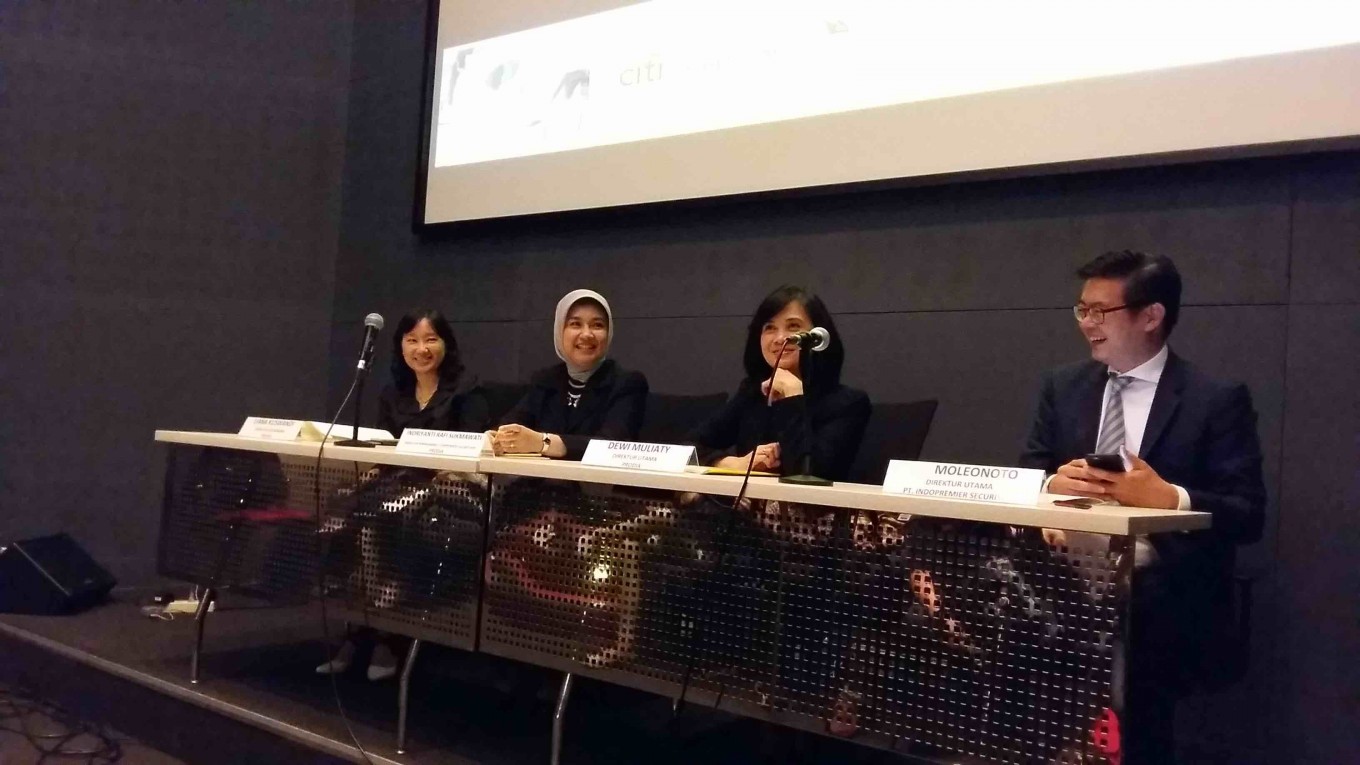 Clinical laboratory services provider Prodia Widyahusada finance director Lianda Kuswandi (left), marketing director Indriyanti Rafi Sukmawati (second left), president director Dewi Muliaty (second right) and Indopremier Securities president director Moleonoto answer journalists' questions at a press conference at the Indonesia Stock Exchange (IDX). (JP/Anton Hermansyah)
Publicly listed clinical laboratory services provider PT Prodia Widyahusada is working on a healthcare model dubbed 'precision medicine', which provides a medical diagnosis and treatment tailored to individual patients.
PT Prodia Widyahusada president director Dewi Muliaty said precision medicine, or personalized medicine, was widely practiced in developed countries such as the United States and European nations.
"We have begun providing this service in several Prodia clinics. With personalized medicine, we can see the data of someone's health record based on his or her genes, so that doctors can provide effective treatment with special doses of medicine, and not a 'one-for-all dose'," she told journalists in Jakarta on Monday.
This benefits patients, she further said. For instance, cancer patients will not have to suffer during chemotherapy because the medicine can hit certain cancer cells only, and not the whole of the body.
While Dewi admitted that the costs were still high, she said the demand for these services was very high.
Prodia operates the largest medical lab network in Southeast Asia, with 273 outlets across 144 cities. (ags)
Topics :
Join the discussions