Anti-communists besiege, attack office of YLBHI
News Desk

The Jakarta Post
Jakarta |

Mon, September 18, 2017

| 08:59 am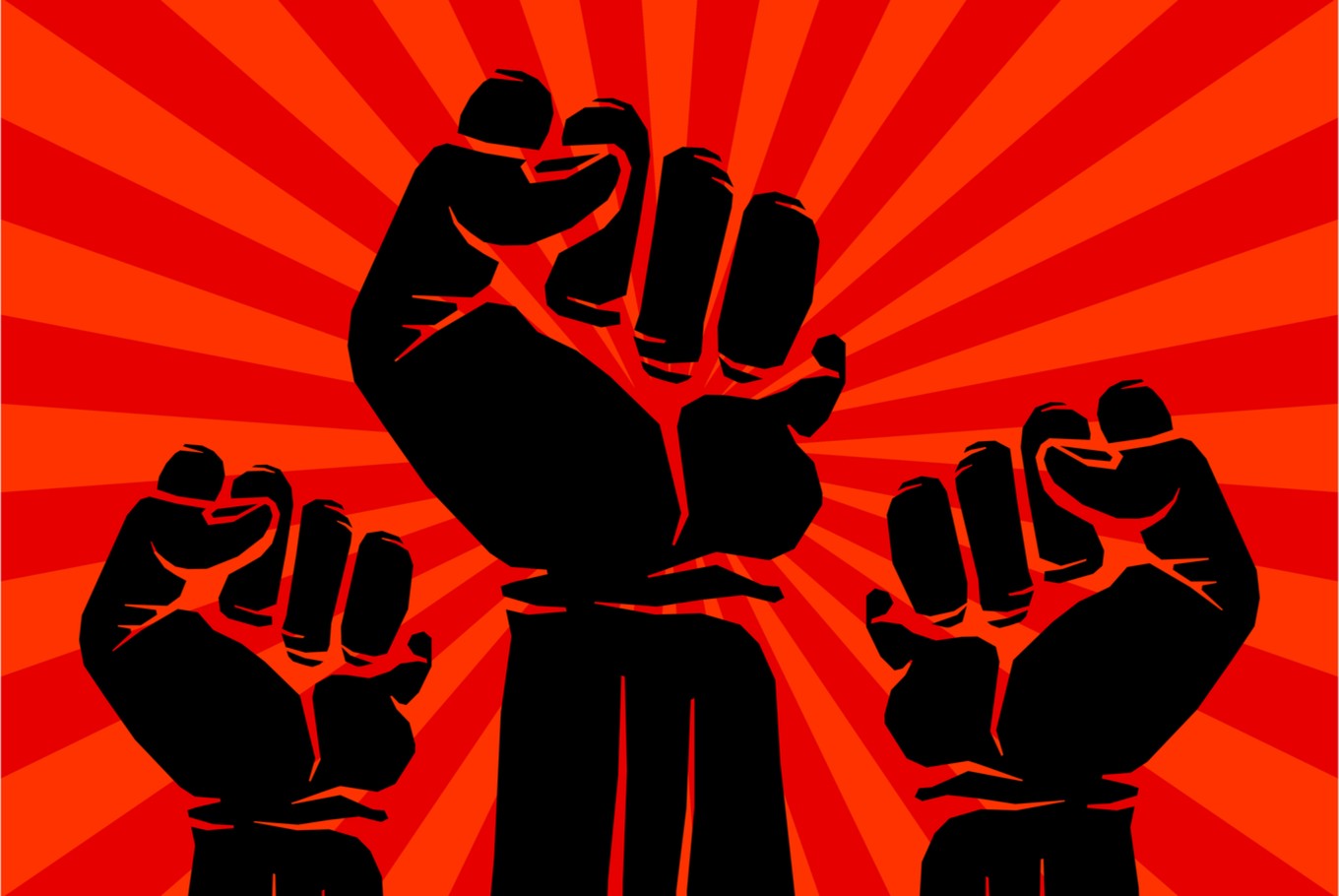 Red peril: A specter is haunting Indonesia – the specter of communism. Everyone's freaking out about it, despite the fact that the Indonesian Communist Party (PKI) has been banned for almost 50 years now. (Shutterstock/File)
Hundreds of anti-communists besieged the office of the Foundation of the Indonesian Legal Aid Institute (YLBHI) on Sunday night, demanding that it dismiss a gathering inside the office.
Believing that the gathering was related to the violence of 1965, they started gathering at the office at around 9:30 p.m., urging officials to dismiss an event inside the office, accusing the event's organizers of being members of the disbanded Indonesian Communist Party (PKI).
On Saturday, a group of scholars, activists, victims and family of victims of the 1965 convulsion intended to hold a discussion, but were eventually dismissed by the police, who argued that the event did not have a permit.
A group of anti-communists staged a rally in front of the office at the time.
On Sunday night they returned to the office upon hearing that a gathering was being held there.
Tensions escalated when they tried to get inside the office. About 200 people had gathered inside the building for a music event.
The protesters shouted: "Lies!" "Long live TNI" and "Dismiss the PKI" when Central Jakarta Police chief and a representative from the military assured them that there was no PKI activity going on inside the building.
The police were guarding the building but the protesters refused to leave.
The crowd also sang Indonesia Raya, the national anthem, after representatives gave speeches.
A clash broke out around 1:22 a.m., Monday morning, when the protesters started to push against police officers. They threw bottles and rocks, injuring several officers.
"When the chaos broke out, we were meeting to evacuate. We prioritized those who were sick," Usman Hamid from Amnesty International Indonesia told reporters.
Everyone inside the YLBHI office finally evacuated at 2:16 a.m. (ecn/dis/rdi)
Topics :
Join the discussions