Parent sends open letter to Jokowi, seeking justice for son's death
Theresia Sufa

The Jakarta Post
Bogor, West Java |

Tue, September 19, 2017

| 10:46 pm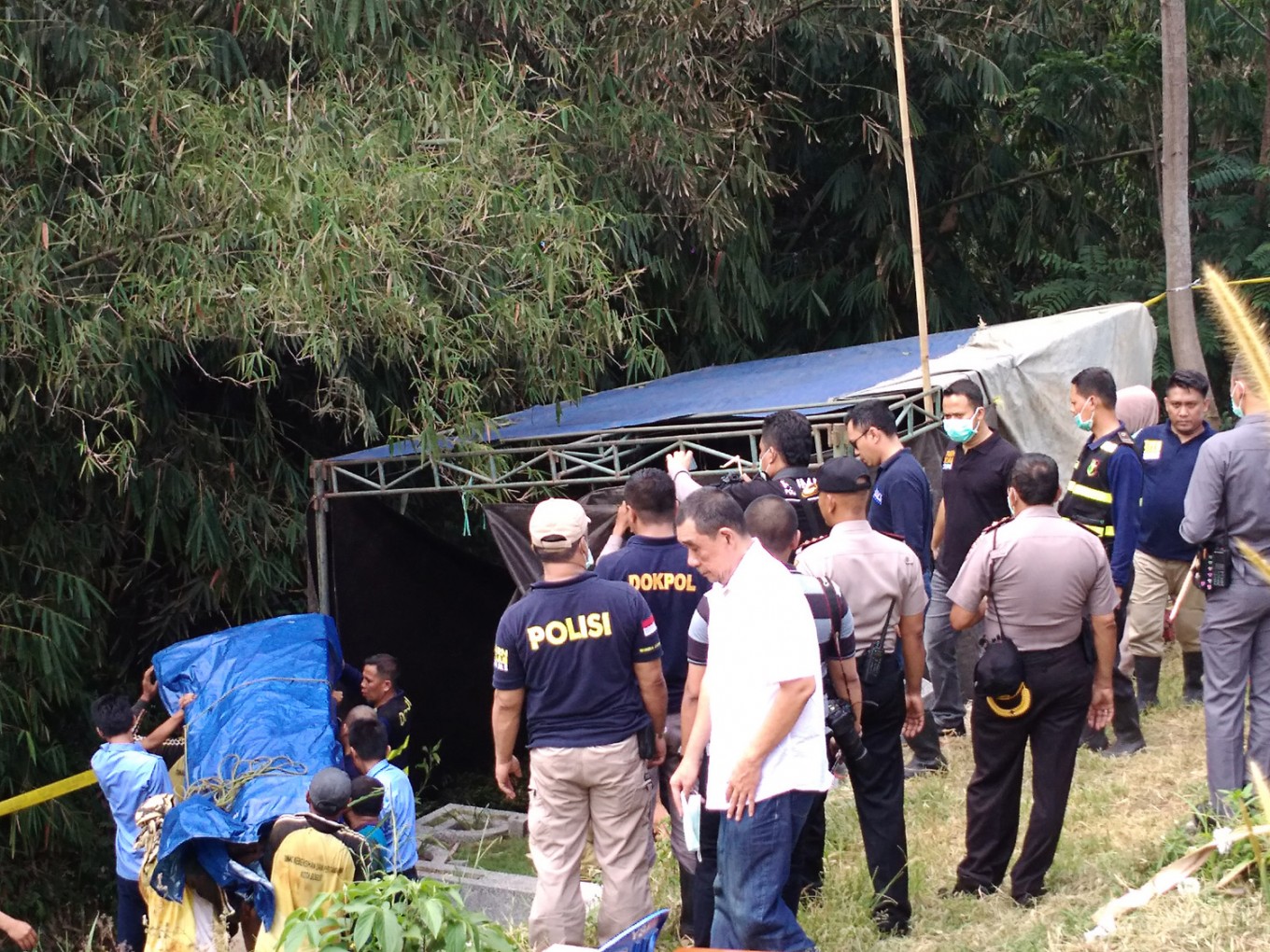 Seeking the truth: Personnel of the Bogor Police and forensic team members from the West Java Police perform an autopsy on the remains of Hilarius Christian Event Raharjo's body on Sept.19 to discover the cause of his death. (JP/Theresia Sufa)
It seems that for Maria Agnes Tri Darmawati, no expectation is higher in her life than to see the cause of the death of her eldest son, Hilarius Christian Event Raharjo, discovered.
Maria even wrote of her expectation in an open letter addressed to President Joko "Jokowi" Widodo recently.
"For one year since the death of Hilarius, I have continued to experience turbulence in my mind. He was a good child. I received him only after I was married for eight years. He was the child I had been longing for," said Maria on Tuesday.
She was speaking during the exhumation of her son's grave at the public cemetery of the Cipaku housing complex in Bogor, West Java, for an autopsy.
Maria said her open letter to Jokowi was an expression of the sadness in her heart that she had held onto for one year since the day her beloved son died. She hoped that with the autopsy, there would be justice for Hilarius' death.
Jointly conducted by personnel of the Bogor Police and members of a forensic team from the West Java Police, the autopsy aims to uncover the cause of Hilarius' death.
"The legal process of his case is still running," said Bogor Police head Sr. Comr. Ulung Sampurna Jaya. The police's criminal investigation unit members have continued to investigate suspects who might be responsible for his death.
Hilarius, a student of senior high school SMA Budi Mulia, was killed in a gladiator-like fight against students from SMA Mardi Yuana, Sukasari, Bogor, in January 2016. (ebf)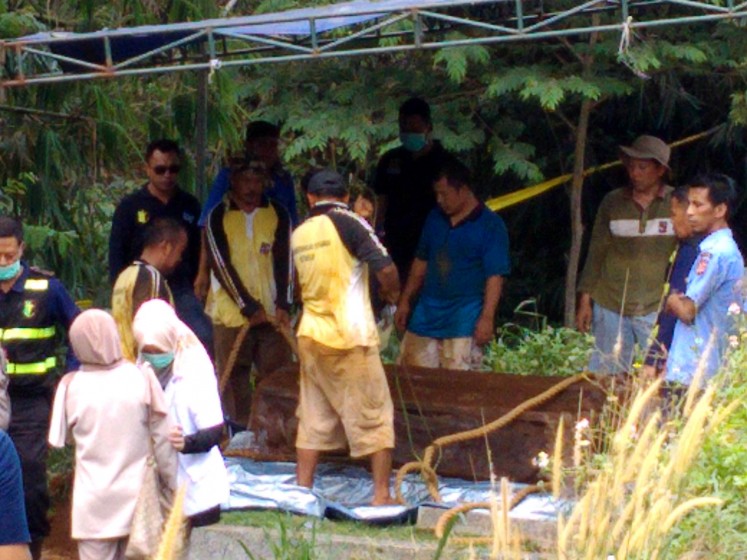 Under investigation: Workers exhume the grave of Hilarius Christian Event Raharjo on Sept. 19 for an autopsy to investigate the cause of his death. (JP/Theresia Sufa)
Topics :
Join the discussions