In pictures: Fireworks factory inferno kills 47 after victims trapped inside
News Desk

The Jakarta Post
Tangerang |

Fri, October 27, 2017

| 10:58 am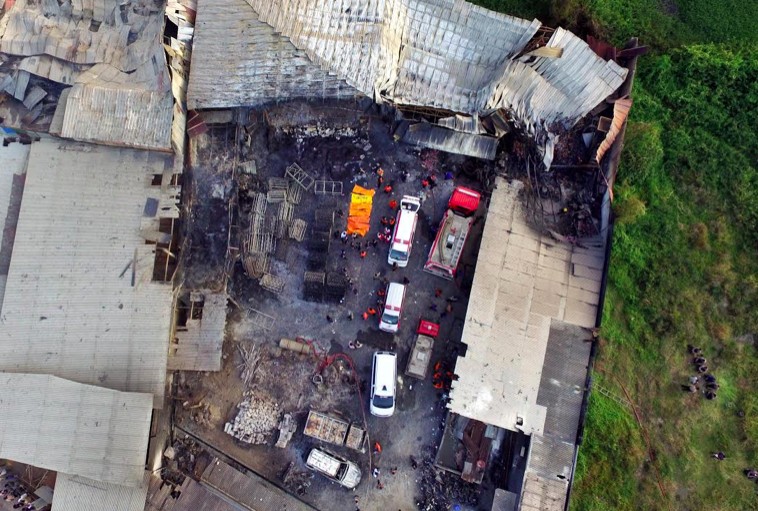 An aerial view of the decimated fireworks factory in Kosambi, Tangerang. (Warta Kota/Alex Suban)
Forty-seven people were killed and another 46 injured in a blaze that engulfed a fireworks factory on Thursday morning in Kosambi, Tangerang.
The building was initially reported to have been locked during the inferno, which might have caused the slow evacuation of the victims. However, police later said an explosion at another building near the main door of the factory had prevented the victims from escaping quickly.
Witnesses said they heard several explosions before the fire broke out at around 9 a.m., destroying nearly the whole building.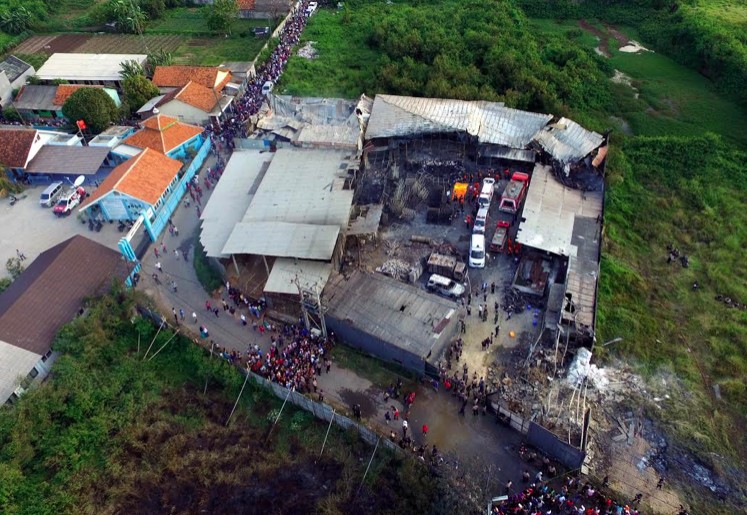 Residents are seen gathering outside the damaged fireworks factory in Kosambi, Tangerang on Thursday. The inferno killed 47 people and injured 46 others. (Warta Kota/Alex Suban)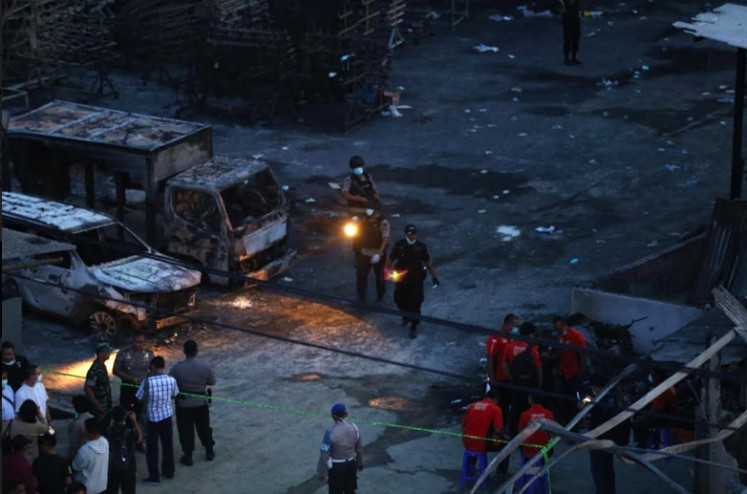 Several police officers investigate the cause of the blaze at the fireworks factory in Kosambi, Tangerang on Thursday. (Warta Kota/Alex Suban)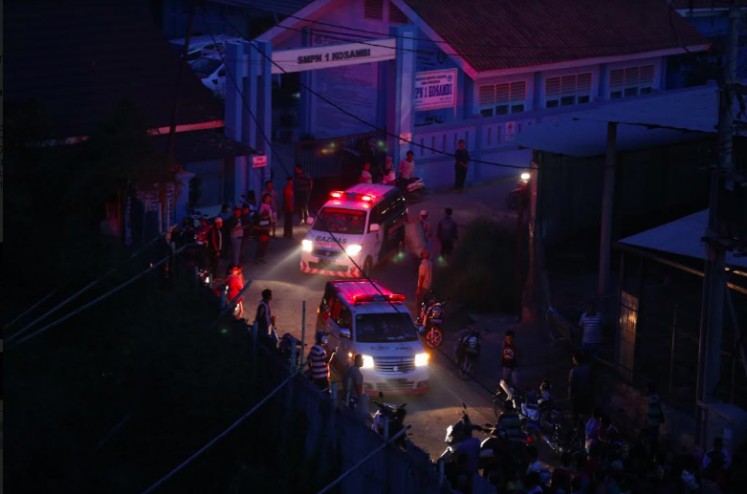 Ambulances on Thursday evening come for victims of the blaze that killed 47 people and injured 46 others at the fireworks factory in Kosambi, Tangerang. (Warta Kota/Alex Suban)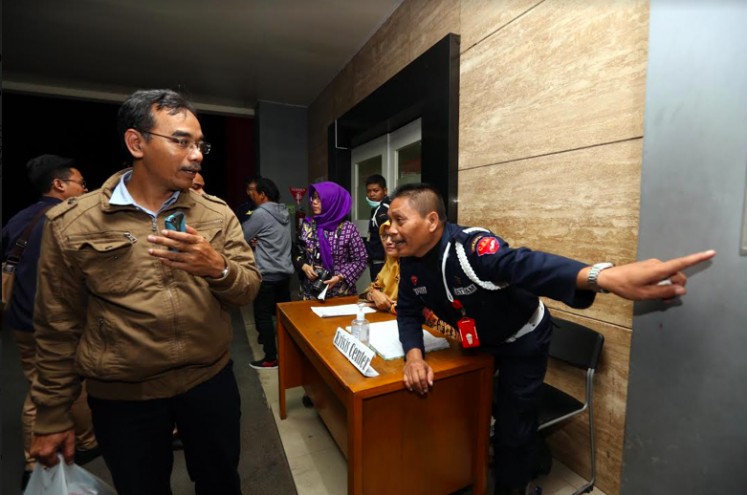 Some relatives of the Kosambi fire victims arrive to look for their loved ones at city-run Tangerang hospital on Thursday evening. (Warta Kota/Alex Suban)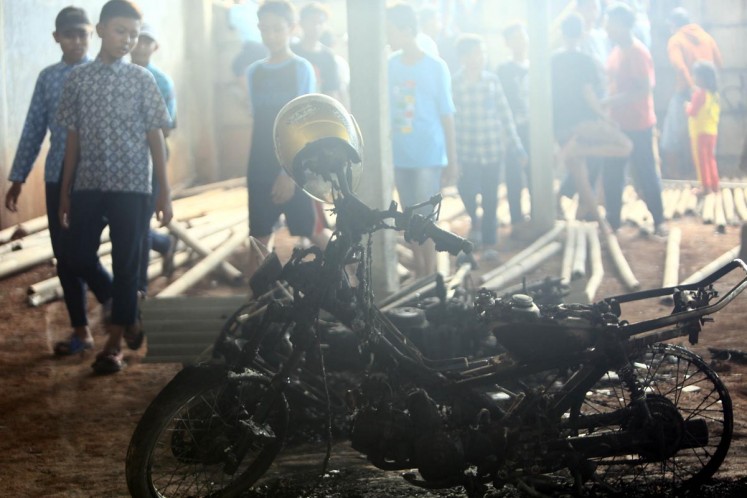 Residents look at the burnt motorcycle in the vicinity of the decimated fireworks factory in Kosambi, Tangerang on Thursday. (JP/Dhoni Setiawan)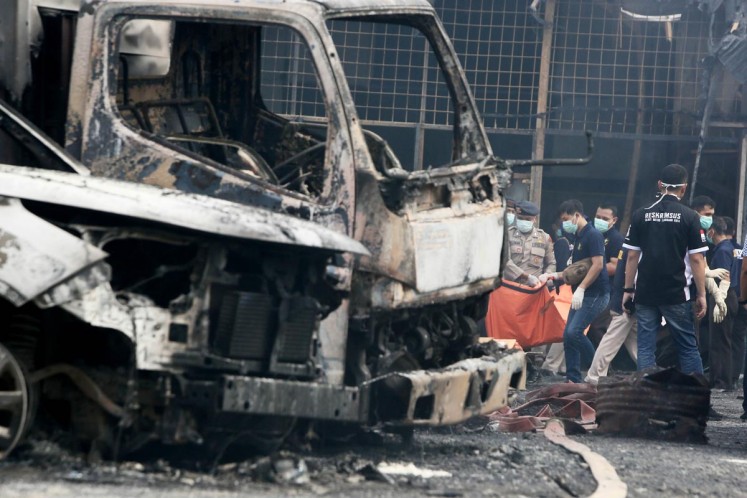 Officers evacuate victims at the fireworks factory blaze in Kosambi, Tangerang, on Thursday. (JP/Dhoni Setiawan)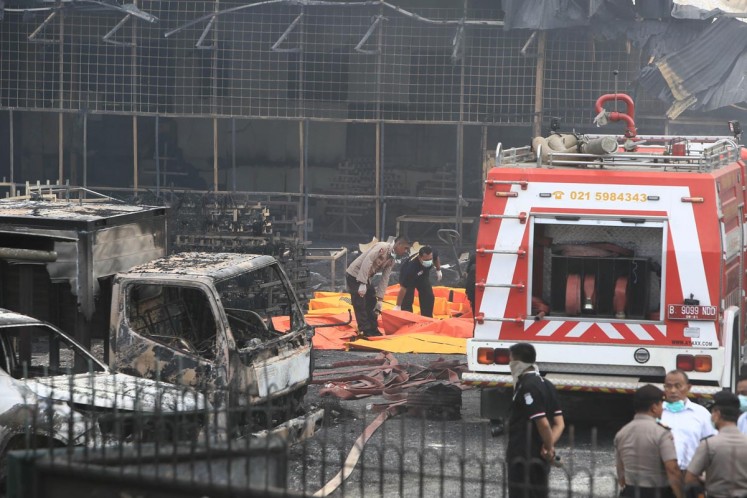 Officers prepare body bags to carry bodies of victims of the fireworks factory blaze in Kosambi, Tangerang on Thursday. (JP/Dhoni Setiawan)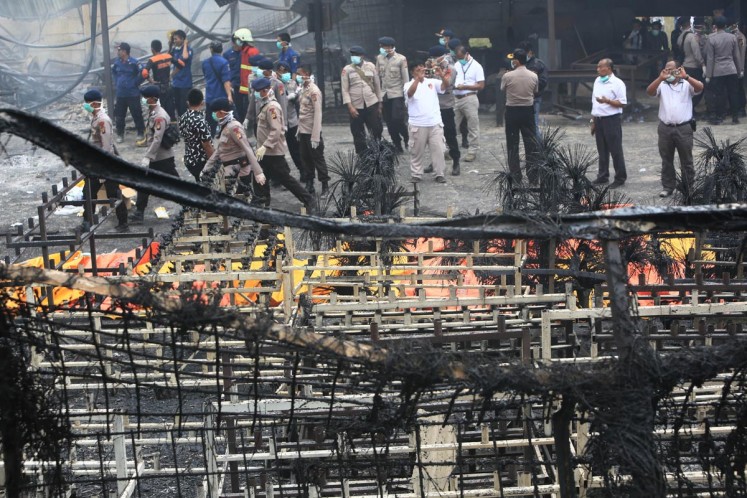 Officers evacuate victims of the fireworks factory blaze in Kosambi, Tangerang on Thursday. (JP/Dhoni Setiawan)
[gal:9]
Topics :
Join the discussions