Bali fighters gain outstanding victories at Malang pencak silat competition
Suherdjoko and Aman Rochman

The Jakarta Post
Malang, East Java |

Thu, November 2, 2017

| 09:47 pm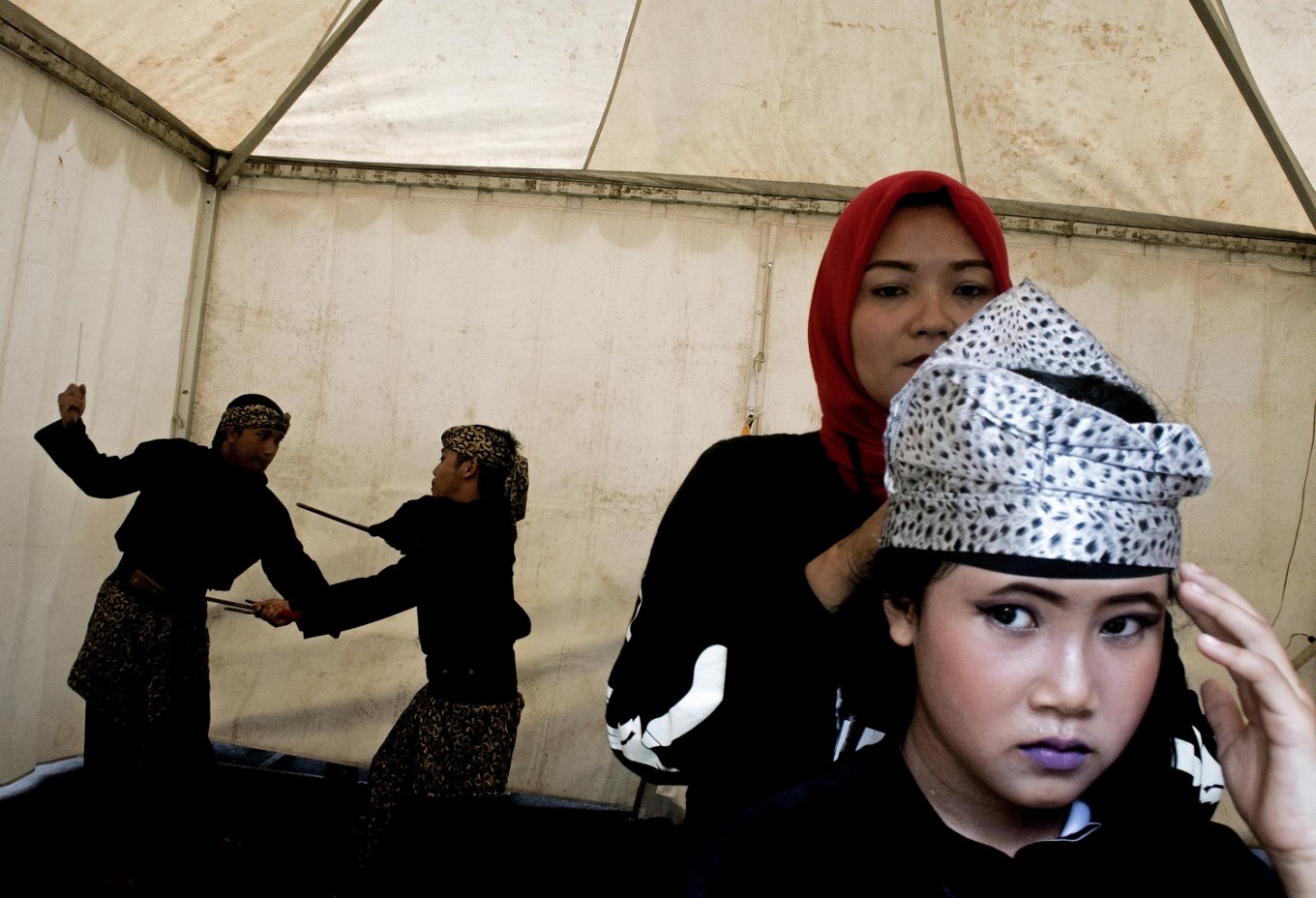 All ready: Fighters from the Domas pencak silat martial art group make some preparations before they perform at the 2nd International Fighters gathering event in Bandung, West Java, on Oct.21. (Antara/Novrian Arbi)
Bali secured its position as the province with the greatest pencak silat martial art fighters after the province's contingent won the President Cup at the 9th Perisai Diri International Championship in Malang, East Java, from Oct. 26 to Nov. 1.
Bali won 17 gold medals, 10 silvers and 11 bronzes in the competition, in which 436 athletes participated.
Winning the championship in 2014, Bali had to compete not only against 19 contingents of pencak silat athletes from areas across Indonesia, but also fighters from Australia, Japan and Timor Leste
East Java won second place with 11 gold, eight silver and 17 bronze medals. West Java ranked third with eight golds, ten silvers and ten bronze medals.
Australia brought home one gold and one bronze medal, while Timor Leste won one bronze medal.
"We are really glad we could achieve this champion title. All the fighters and coaches displayed their best ability in the arena. We are also really happy we could meet fighters from other countries who participated in this competition in a peaceful family atmosphere," Bali contingent manager Brendan Martin told The Jakarta Post.
Corey Lane, a fighter from Ayr, 71 kilometers south of Queensland, Australia, said he taught pencak silat to children in his hometown.
"I spread the priceless spirit and values of this martial art there and train children who have no idea what this martial art is all about. I promote this martial art to them through Facebook," Corey said. (hol/ebf)
Join the discussions