Jokowi's family grateful for successful wedding party
Apriadi Gunawan

The Jakarta Post
Medan, North Sumatra |

Sun, November 26, 2017

| 09:29 pm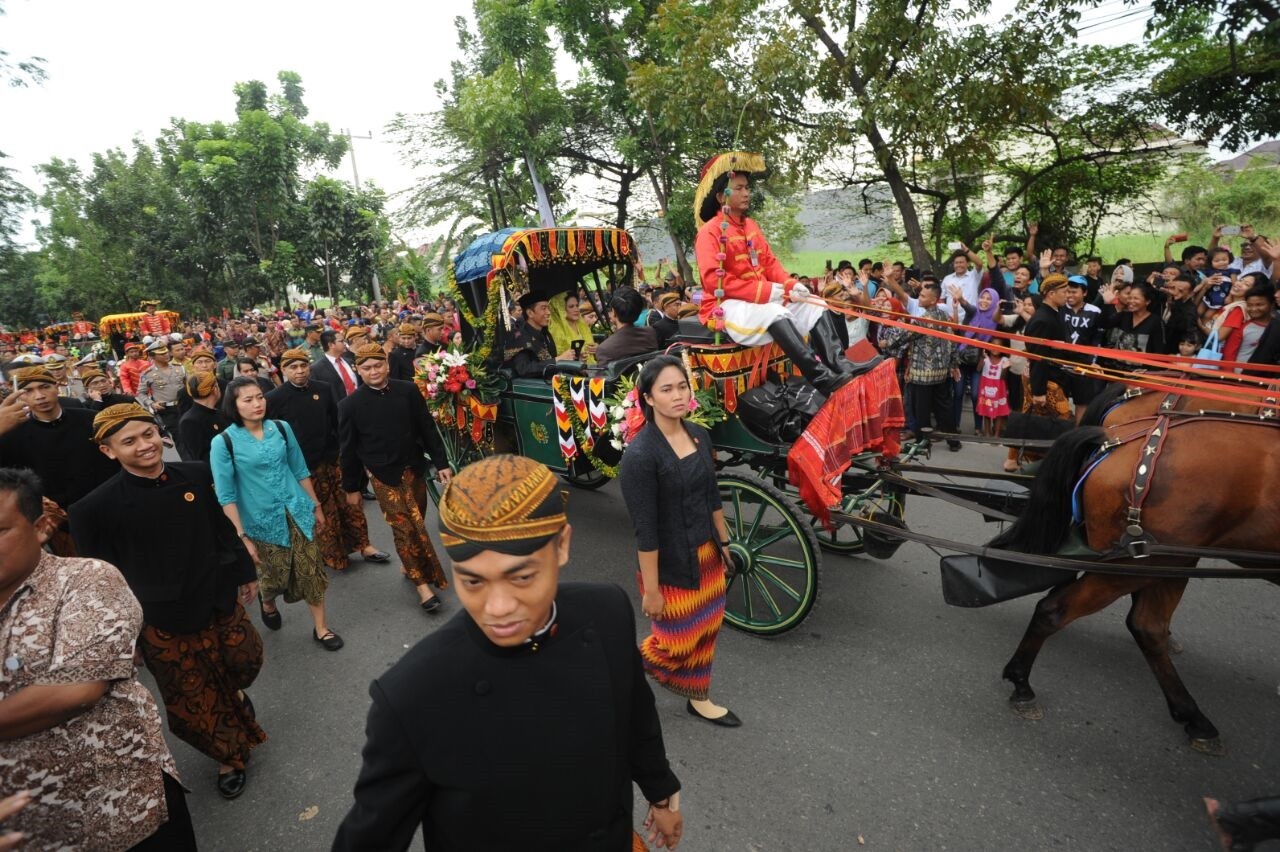 Cultural diversity: President Joko "Jokowi" Widodo and First Lady Iriana ride in a horse-drawn carriage during a cultural parade in Medan, North Sumatra, on Sunday, which ended the week-long traditional Mandailing ngunduh mantu ceremony for their daughter, Kahiyang Ayu boru Siregar, and Bobby Afif Nasution. (JP/Apriadi Gunawan)
President Joko "Jokowi" Widodo's eldest son, Gibran Rakabuming Raka, said he was very happy for the success of the ngunduh mantu (welcoming an in-law) ceremony to celebrate the marriage of his younger sister, Kahiyang Ayu boru Siregar, and Bobby Afif Nasution in Medan, North Sumatra.
On behalf of his family, Gibran conveyed his thanks to Bobby's family and all Medan residents who enthusiastically witnessed a cultural parade on Sunday, which ended the week-long traditional Mandailing celebration.
"We have been warmly welcomed and served very well here," Gibran told journalists on Sunday.
Budi Agustono, the dean of North Sumatra University's (USU) school of cultural sciences, said the traditional ceremonies to celebrate the marriage of Kahiyang and Bobby, who come from different ethnic backgrounds, Javanese and Batak Mandailing, were quite phenomenal, particularly at a time when local cultures had tended to be neglected.
Budi said it presented an opportunity for decision makers to strengthen local cultures and the diversity of Indonesia's cultures.
"The government has not been serious about local cultures. The marriage of President Jokowi's daughter, Kahiyang, and Bobby must become a prime driver to motivate the country's elites to work harder to strengthen local cultures," Budi told The Jakarta Post on Sunday.
He said customs leaders also needed to play a greater role in conceptualizing what elements of so-called local culture needed to be preserved. (ebf)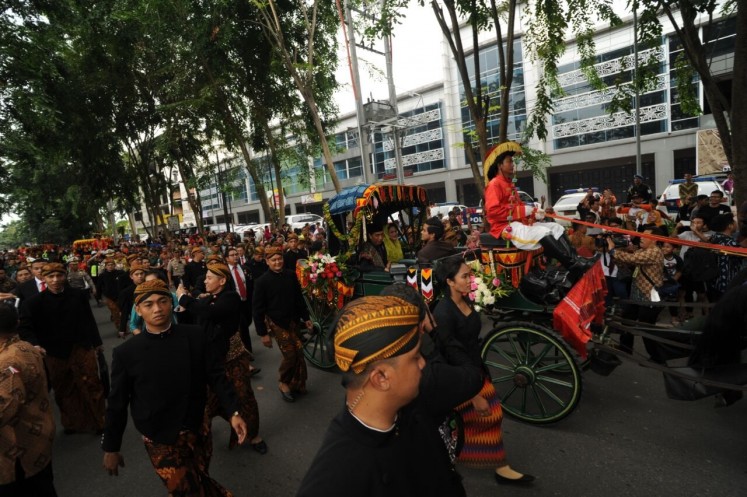 Promoting diversity: President Joko "Jokowi" Widodo and First Lady Iriana salute residents during a cultural parade in Medan, North Sumatra, on Sunday. (JP/Apriadi Gunawan)
Topics :
Join the discussions