Golkar withdraws support for Ridwan in lead up to W. Java gubernatorial election
Safrin La Batu and Nurul Fitri Ramadhani

The Jakarta Post
Jakarta |

Tue, December 19, 2017

| 08:56 am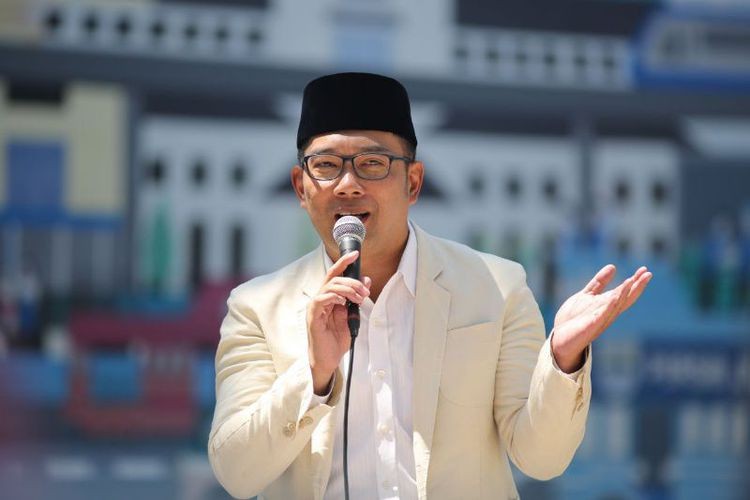 Bandung Mayor Ridwan Kamil speaks at an event in the West Java capital on Sept 19. (Kompas.com/Dendi Ramdhani)
The Golkar Party has withdrawn its support for Bandung Mayor Ridwan Kamil after the later was slow to respond to the party's demands to pick one of its member as his running mate for the West Java gubernatorial election next year.
The party decided to annul its support for Ridwan in a letter signed on Sunday, citing that Ridwan had not shown commitment to appoint Golkar member Daniel Muttaqien as his running mate in the election, as was the condition of the party's support for him.
"This is not Golkar's fault but rather Ridwan's mistake for being slow to make a decision," Golkar West Java chairman Dedi Mulyadi, who is also the regent of Purwakarta, said on Monday.
The party's official letter to withdraw support stated that Golkar had directed Ridwan to appoint Daniel as his running mate before Nov. 25 but that Ridwan was yet to make a decision, leading to the party's sudden withdrawal.
With Golkar now leaving Ridwan's coalition, only three parties remain: The National Democrats (Nasdem), the National Awakening Party (PKB) and the United Development Party (PPP).
Even without Golkar, the three parties are still eligible to nominate Ridwan as their combined seats in the West Java Council reach 21 seats, above the 20 minimum required seats for a party or coalition to be eligible to nominate a candidate. (dmr)
Join the discussions