'Religious diversity a blessing to all': Jokowi's Chistmas message
Safrin La Batu

The Jakarta Post
Jakarta |

Mon, December 25, 2017

| 02:33 pm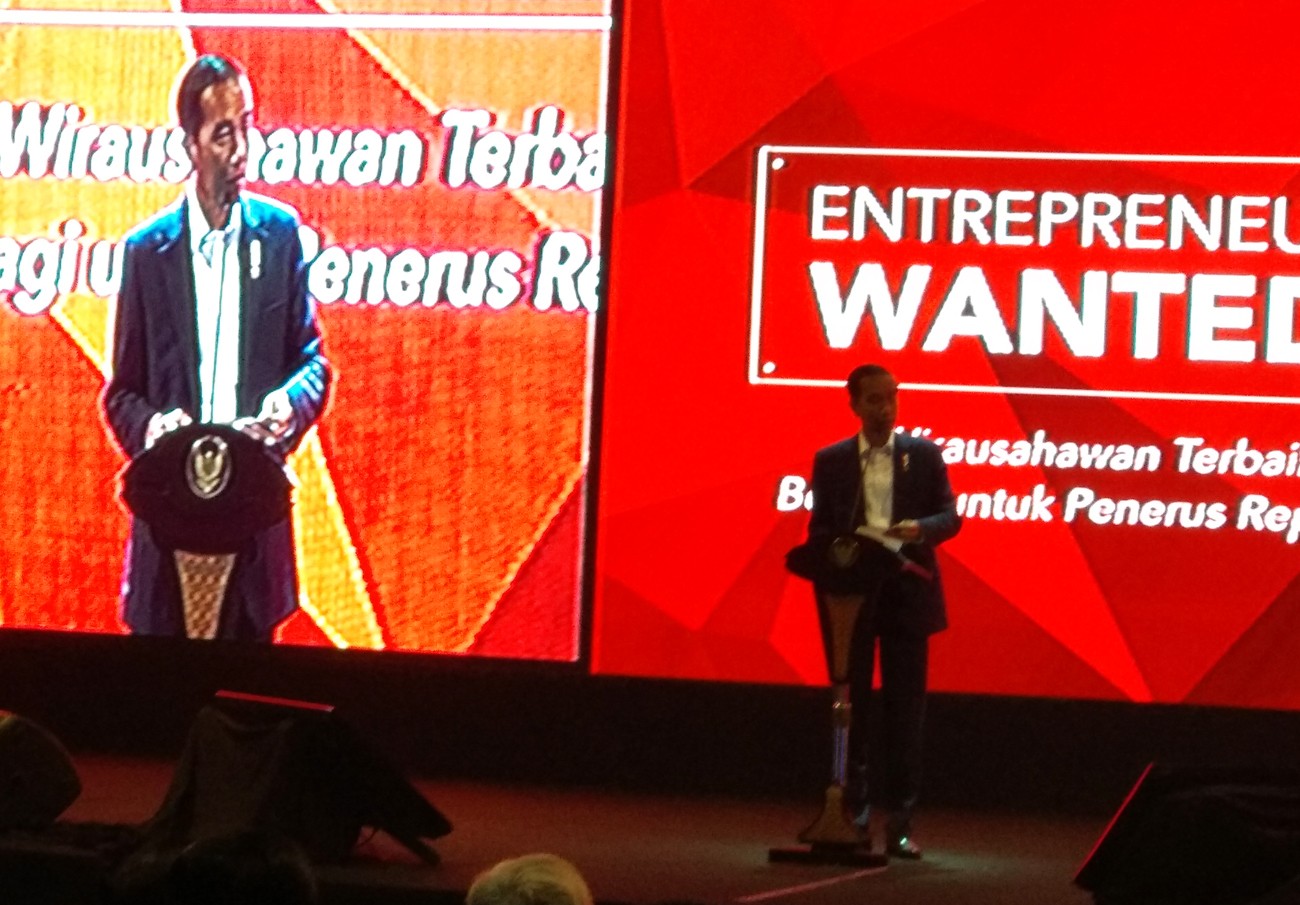 On Christmas Day, President Joko "Jokowi" Widodo was in Bandung on an official engagement, speaking at the "Entrepreneurs Wanted" event. In keeping with tradition, he posted a public greeting on Monday to all Christians. (JP/Anton Hermansyah)
President Joko "Jokowi" Widodo delivered on Monday his Christmas message to all Indonesian Christians, emphasizing that the country's religious diversity was to be embraced as a blessing.
"To all Christians in Indonesia, I wish you a Merry Christmas. The country's religious diversity is a blessing for us all," Jokowi said on his official Twitter account @Jokowi.
Untuk umat Kristiani di seluruh Indonesia, saya mengucapkan selamat merayakan Natal. Keragaman umat beragama di Indonesia adalah rahmat bagi kita semua -Jkw

— Joko Widodo (@jokowi) December 25, 2017
Sending public greetings during religious holidays has become a tradition among the presidents of Indonesia, the world's largest Muslim majority country. The presidential holiday tradition also typically includes visiting houses of worship. During Christmas, presidents normally visit Jakarta Cathedral, among the oldest and largest churches in the country.
Jokowi, however, did not visit the cathedral on Christmas Day.
During Midnight Mass on Christmas Eve, Home Minister Tjahjo Kumolo, National Police Chief Gen. Tito Karnavian and Indonesian military (TNI) Commander Air Chief Marshal Hadi Tjahjanto paid a visit to the cathedral to ensure that the government's rigorous security measures were allowing Christians to observe the holiday in peace.
"The government, in this case the police and the military, will safeguard Christmas," Tjahjo told those who had gathered at the cathedral.
Last week, Jokowi ordered the National Police chief and the TNI commander to heighten security at vital locations and houses of worship over the Christmas and New Year holiday. (ahw)
Join the discussions