Local approach tackles coastal erosion in Jambi
Jon Afrizal

The Jakarta Post
Jambi |

Wed, February 28, 2018

| 06:17 pm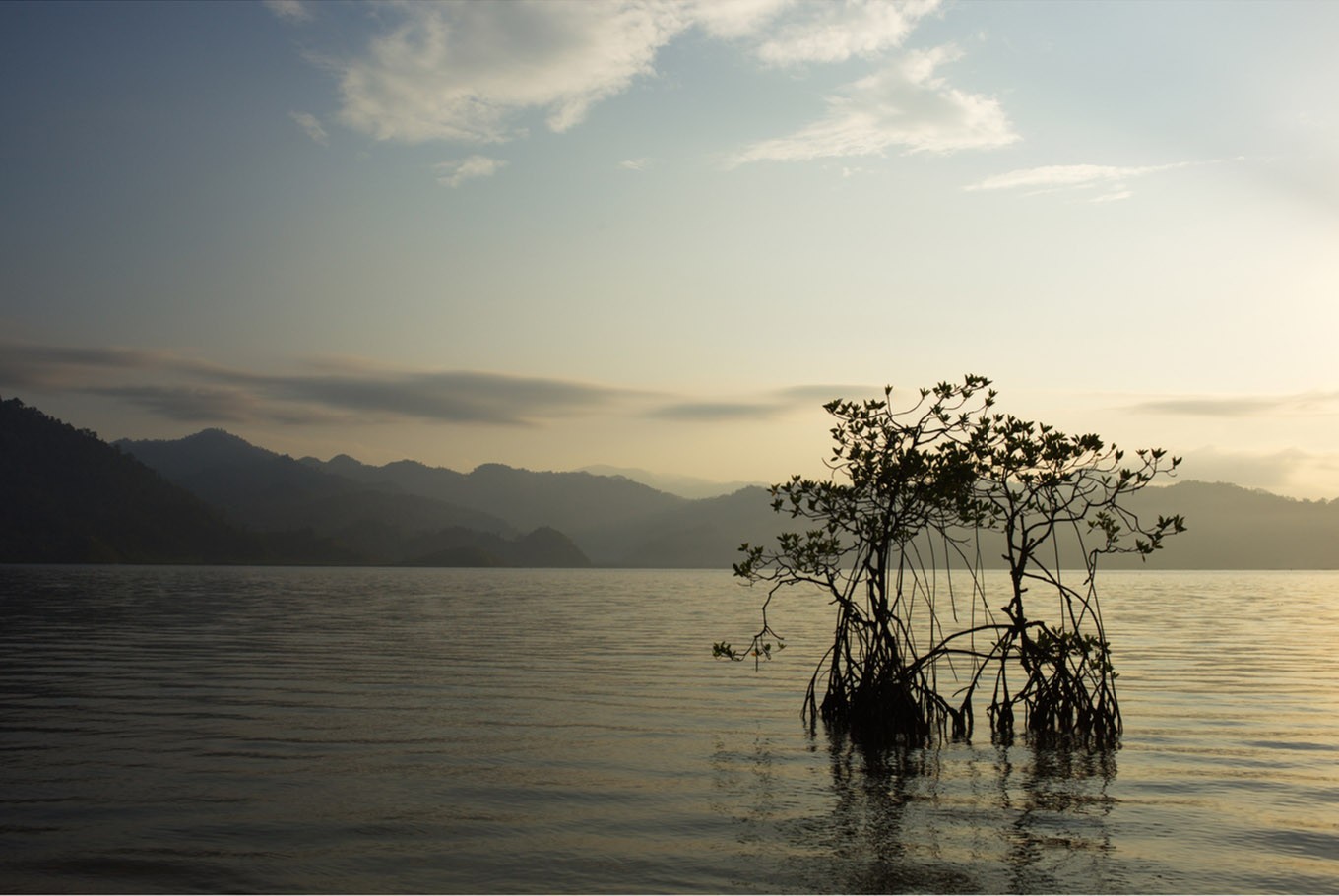 A mangrove is photographed during sunset. Local methods are being used by residents to tackle coastal erosion in the Berbak Sembilang National Park in East Tanjung Jabung regency in Jambi. (Shutterstock/File)
Local methods are being used by residents and environmental groups to tackle coastal erosion in the Berbak Sembilang National Park in East Tanjung Jabung regency in Jambi.
Various methods are being applied in accordance with the conditions and characteristics of each village where the abrasions take place, local group Gita Buana Association head Taufik Hidayat said.
Since last year, local residents of Remau Baku Tuo, Air Hitam Laut and Sungai Cemara villages in Sadu subdistrict planted as many as 30,000 mangrove seeds along the coastal line of the villages.
They also used bamboo fences with zig-zag or arrowhead patterns to protect the plants from sand, mud and wood waste deposited by the ocean.
"It has proven to be a success by as much as 70 percent," Taufik said on Wednesday.
Erosion was apparent along the 30 kilometer-long shoreline passing several villages situated in the national park area, with an estimate of up to a 25-meter abrasion taking place each year, explained Taufik.
The villages face the South China Sea. Erosion was also caused by waves that are usually strongest between November and February.
"If we don't take action, the villages could become a part of the sea just like the old villages that were abandoned because of coastal erosion," he added.
The vast area of Berbak Sembilang National Park is located in two provinces, Jambi and neighboring South Sumatra. There are 10 villages in the Berbak expanse while the other 10 are located in the Sembilang area. (sha/rin)
Join the discussions